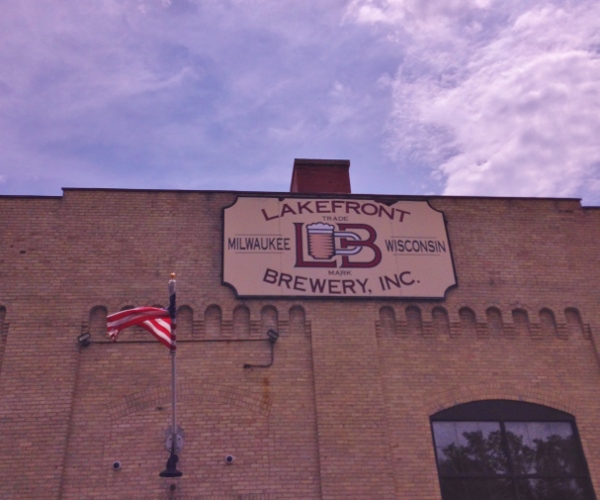 On our recent trip to Milwaukee, Wisconsin, we had both local beer and cheese on our must-try lists.  We were able to knock out both in one stop at Lakefront Brewery.
Lakefront Brewery, makers of many varieties of gluten-full beer, also happens to be the brewer of New Grist, the first gluten-free beer to be granted label approval by the U.S. Government.  Not a gluten-removed beer (which I don't drink because I'm super sensitive to gluten and am not willing to risk it), New Grist is made with sorghum, rice, hops, water and yeast.  While I would take a hard cider over beer any day, I was not going to miss the chance to visit a brewery where I could actually have a beer.  Lakefront Brewery is also the nation's first organic beer brewer.  Lots going for this place!
Situated in the Riverwest district of Milwaukee, Lakefront Brewery's early 1900′s building served as a coal-fired power plant for many years. The building was later sold to the City of Milwaukee and used by the Forestry department.  It's hard to tell that now, as it looks like a classic beer hall.  Exposed brick walls, high ceilings, large windows with a view out across the river.  Rows of tables line the hall, which is a bit noisy, but festive.  Tour guides for brewery tours are constantly making boisterous announcements to gather the next tour group while servers run food out from the kitchen.  Best to keep your eyes open for your food because it's common for one table to have multiple parties waiting on food and numbers are easily overlooked. Beer is ordered from one counter, food from another.  We waited a good amount of time for food, but beer was served promptly so the waiting was certainly tolerable.  We were also there on a holiday weekend, so that surely contributed to the crowd and wait time.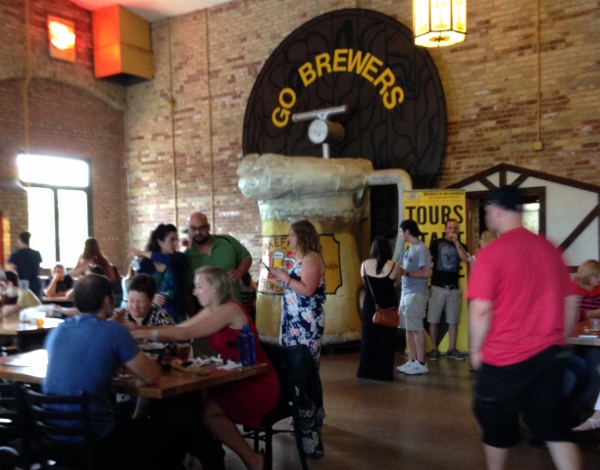 …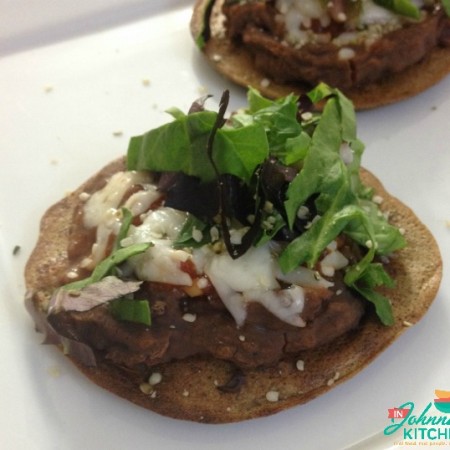 By Johnna 4 Comments
One of my very favorite appetizers in the KC area is the Sopes at Mestizo in Leawood.  (I can't believe I've never told you about Mestizo!) I love their margaritas.) Their version of Sopes is a slightly crispy masa shell topped with black beans, a smoky tomatillo salsa, greens and radishes.  It's not only delicious,…