Join Johnna for Culinary Classes packed full of information, tasty samples and fun.  Upcoming Classes in the Kansas City area below.
All classes are built on a foundation of  healthy ingredients and are gluten-free and plant-based.  Many recipes are presented dairy-free and egg-free.  For recipes that do contain dairy or egg, variations to modify are presented.  If you have a dietary restriction or allergy, please contact Johnna at least two weeks prior to class so adaptations to fit your needs can be shared as alternative for you to make at home. Johnna's goal is to make food that everyone can enjoy!
Why come to a class with Johnna? Johnna walks the walk.  A former fan of drive-thru food and donuts, Johnna used to weigh over 300 pounds.  She lost weight eating unhealthy "diet" food, got sick, was diagnosed with Celiac disease and then found a delicious way to eat healthy.  Think you won't like healthy food?  Give Johnna's food a try!  She's converted many non-believers into healthy eaters in just one class.  She also is a certified Living Foods Chef and a graduate of the Nutritional Education Institute, Dr. Joel Fuhrman's program. And lastly, Johnna's classes are always fun and filled with laughter.  It is always fun when Johnna is in the kitchen!
---
Upcoming Classes at A Thyme for Everything in Lee's Summit, MO:
(Please register directly with A Thyme for Everything via their website or call 816.554.3755.
September 23, 2014 – Tuesday Cooking Class 6:00 p.m. – 8:30 p.m.
Autumn Spiralizer
Summer vegetables are waning, it's time to put your spiralizer to use with Autumn's bounty of vegetables.  We will make hearty entrees featuring butternut squash, sweet potatoes, kohlrabi and sunchokes, plus a warming apple crumble that's sure to become your go-to dessert.  All new recipes, never before shown in a Spiralizer class!
$45.00 per person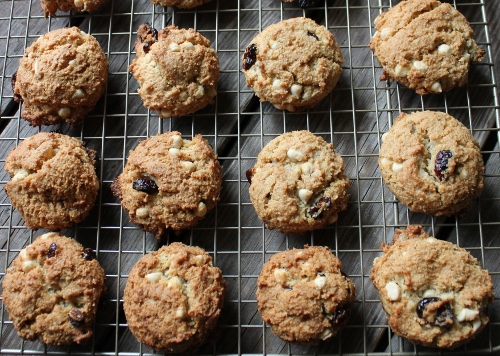 Thursday, November 13th, 6PM: Healthy Holiday Baking: Don't let the holidays get you down.  No more fear of missing out on holiday treats because you worry about the repercussions of eating them.  Johnna will share with you how to make Healthy Pie Crust, Chocolate Cranberry Oat Cookies, Brazilian Chocolate Truffles and a versatile quick bread recipe with several delicious variations.  Not only do these all make perfect holiday gifts, they are terrific to serve at holiday parties. No one will be wise to your tricks to make holiday treats healthy!  All recipes shared are gluten-free, dairy-free and free of refined sugar.  $55 per person. Register here.
__________________________________________________________________________________________________
Private In-Home Cooking Classes

NEW! Dinner Party Experience…
You and Five of your friends will join Johnna in your kitchen to create a Dinner Party Experience like no other.  Led by your Chef, Johnna, you'll work together to create a four-course meal.  Not only will you enjoy a delicious, healthy meal, but you will end the evening with a packet of recipes so you can re-create the meal to wow and impress your friends another time!
Johnna provides all necessary supplies.  You provide the kitchen, plates and utensils.  Johnna will provide you with a list of suggested wine and beer pairings for the meal if you would like.
Johnna's Dinner Party Experience is $475 for a total of six diners.  We work together to create a healthy plant-based menu using seasonal and local ingredients where available.
Contact Johnna to get the ball rolling! You'll have a night to remember full of tasty morsels, fun friends and great times!
Private In-Home Cooking Classes
Gather up to 5 of your friends for an in-home cooking class! Not only will you learn many healthy cooking tips, you'll enjoy tasty samples of everything prepared and have a great time.  It's always fun when Johnna is in the kitchen!  Classes start at $375 in the KC metro area and include all necessary supplies for up to 6 guests. Contact Johnna to select a date for your class! Choose from the following topics:
No-Bake Healthy Desserts
An Introduction to Green Juice and Smoothies
Easy Family Snacks:  Learn how to make your own granola bars, fruit and nut bars, nutritious cookies and more!
Healthy Crockpot Meals:  Join Johnna in creating four healthy crockpot meals perfect for Meatless Monday or any day of the week!
A Full Day of Healthy Eats:  Breakfast, Lunch, Dinner and a Dessert that are not only healthy but also taste great!
Gluten-Free Baking Basics: cupcakes, cookies, donuts and more!
Breakfast with Abundance:  breakfast cookies, overnight oats, donuts and an easy breakfast casserole you can make ahead!
Noodle-rific:  Learn how to make noodle dishes with "pasta" made from vegetables using an inexpensive spiral slicer.
Need to learn how to add more healthy food to your diet? Newly diagnosed with a dietary restriction or allergy?   Ready to learn how to create healthy meals for your whole family?  Johnna is available  to help you with dietary changes, pantry purging, meal planning and support as you change the way you eat!  Go on a fact-filled trek through the aisles of your local supermarket with Johnna and discover all sorts of healthy items you've never tried, maybe never heard of.  Spend an hour learning how to read labels on the foods you eat, should eat and those you should toss.  Johnna will open your eyes to a whole new world of eating sure to dazzle your tastebuds! Visit Johnna's Culinary Coaching page for more info.