Welcome!  I'm Johnna…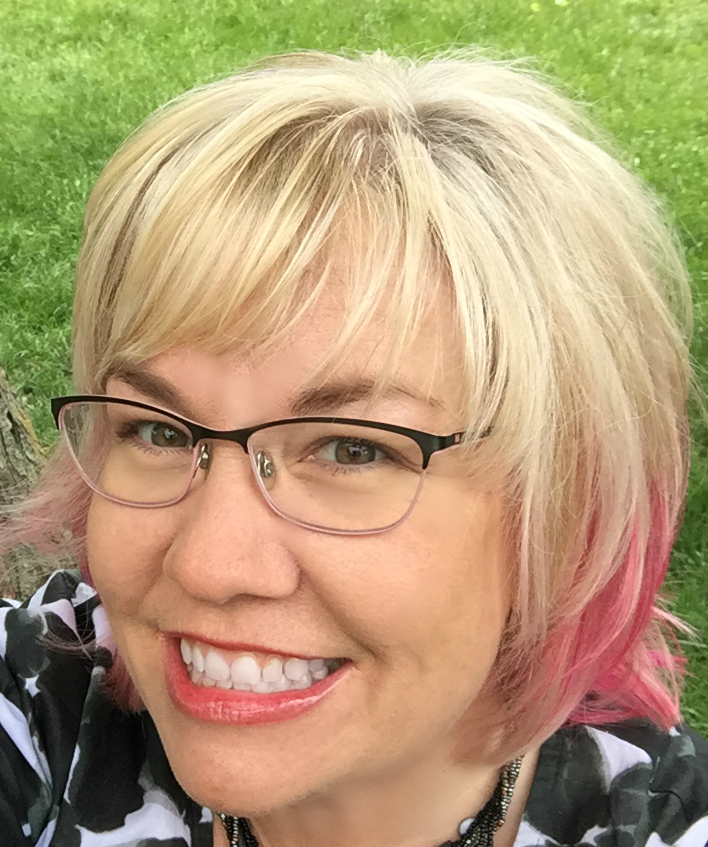 I'm so glad you are here. So much of life happens in the kitchen.  It is where everyone gathers in my house.  It is where we start the day with a cup of hot coffee and a glass of green juice, where we talk about the day's happenings over dinner, where we plan our adventures and travels.  It is where we light the candles on birthday cakes, create holiday feasts, chat over a bottle of wine. It is where we create all of the amazing food we share with our friends and families. Life happens in the kitchen.
This is my virtual kitchen, my little spot on the web for gathering and talking about food, about life.  Since you are here, I thought you might want to get to know me.  And I'd love to get to know you, especially since you're in my kitchen.  I'm glad you dropped by for a visit.
The Short Story
Food and Travel are my bliss. I'm a Living Foods Chef, Certified Nutritional Education Trainer, Professional Wanderer. I love helping folks learn to eat in a way that makes them feel awesome, travel in a way that works for their style of eating.   I live outside of Kansas City with my husband, our adorable rescue dogs and a small flock of backyard hens. I'm an artist, most often sculpting with balloons, and enjoy lots of travel, adventure and fun. I have Celiac disease and eat a primarily plant-based diet.
I'm a freelance writer for food and travel publications. I appear on local and regional TV and radio programs. I develop recipes for cookbook authors, food manufacturers and my own website. Information on working with me can be found here.
But if you want the whole juicy story, you'll have to read on.
The Long Story
I started writing about food as part of a weight loss journey.
A few years ago, I found myself weighing twice what I wanted to weigh. While I'd like to tell you this weight loss thing was easy and healthy, it wasn't.  See, I wasn't unhealthy at 300+ pounds.  I led an active lifestyle, didn't have Type 2 Diabetes or high cholesterol.  I was just unhappy and weight was surely the cause.   I lost around 100 pounds eating a diet that the UPS man delivered in a box to my front step once a month.  It was dreadful, distasteful food.  I ended up having gallbladder surgery while on this plan.  Then I switched to calorie counting (another bad plan for me) and lost more weight…and kept losing weight because I had an unreasonable goal weight in mind.  I was focused on calories, not nutrition and not healthy eating.  So thin didn't equal healthy for me.  While I was wearing skinny jeans, my hair was falling out, my iron was depleted, I felt worse than I did at 300 pounds.  But we'll get to that in a moment…
Along the way on my weight loss journey, I began working out with a  fitness trainer.  In December of 2008, she suggested we try to eat only one sweet treat every week for the entire upcoming year, 2009.  Four or five of us agreed to try this and most gave up early on.  I stuck with it for an entire year, thanks to the 52 Donuts project. This was the beginning of my food writing adventures.
I knew if I were to eat only one sweet every week, I would need to tie it into a larger project.  Donuts were the one sweet I could not pass up for an entire year, so I decided to visit a different donut shop every week for a year.  Midway through the year, I was diagnosed with gluten intolerance (eventually Celiac disease), which made it impossible for me to eat donuts from 99.9% of donut shops. And there's the connection to why I wasn't feeling so great even after losing weight, it was related to gluten!
Gluten was kicked to the curb in mid-2009.  Instead of eating donuts, I spent the last 6 months going with friends to donut shops and chatting with them while they ate my favorite sweet. In that 6 months, I realized a large part of eating for me is the act of sharing time with friends and family over food, it's not so much about the food itself.  Well, maybe a little.
After doing this "sweet-a-week" thing for a year, I realized it works!  But I didn't want to spend another year chasing down donuts I could not eat.  I also wanted to de-mystify gluten-free baking and offer recipes that were not only gluten-free but also tasty.  Many gluten-free recipes I tried were total flops, required lots of exotic flours and tasted horrible. I knew I could find a way to make gluten-free baking easy and tasty.
To continue with my thing-a-week/52 plan in 2010, I chose to bake a different sweet every week and pick a different friend to share the sweet with.  This led to lots of complications, like making sure I made something the week's chosen friend would enjoy, making sure our schedules would mesh, making sure I had 52 friends. As the end of 2010's project approached, I realized I was nowhere near done baking. I am fully captivated by gluten-free baking and found a way to continue the project. In 2011, I baked a gluten-free Sweet each week with a challenge ingredient that was new to me, or perhaps something that I had never considered incorporating into a Sweet.  I asked friends for ingredient suggestions and wow, was it a challenge!
Then there was another spin-off of my 52 projects.  Because I work at quite a few fairs and festivals, I see lots of food-on-a-stick.  I, along with friends, ate 52 different foods on a stick during the Summer and Fall of 2010. You can read all about it by clicking the Food on a Stick tab at the top of the page. Most of this food doesn't fit in my healthy eating style, however I do believe in moderation and don't think an occasional hot dog is a bad thing.  A gluten-free, vegetarian hot dog of course. It was a challenge to find any Food on a Stick I could indulge in, but I did and the journey helped me realize I can help others find a healthy balance in eating without feeling deprived.
If you have read this far, you know this is an ever-evolving project.  In 2011, while still writing my 52 Sweets project,  I also began sharing non-sweet gluten-free recipes, stories of eating out and traveling with dietary restrictions plus an occasional glimpse into what my life looks like beyond food .  In addition to the weekly sweet, I wanted to share what  life is like for those of us who embrace eating a healthier diet without depriving ourselves of anything.  For me, that includes cupcakes and indulging in dessert when I eat out with my family and friends.  In 2012, I merged all of my writing projects together right here at In Johnna's Kitchen. I finished one last 52 project in 2012, 40 of my favorite things to celebrate my 40th birthday plus 12 adventures for a total of 52. While I've enjoyed all of the 52 projects, the past few years have resulted in much more than a once-a-week blog post and I'm grateful for this space to share it all!
Since I began writing about food,  I have become a certified Living Foods Chef through Eva Rawposa's Uncooking program, completed Dr. Joel Fuhrman's Certified Nutritional Education Trainer program, graduated from Rouxbe Cooking School's Plant Based Professional Program, have been a brand ambassador for gluten-free food manufacturers, won gluten-free recipe contests,  developed recipes for internationally published cookbooks and am a contributing writer for several magazines including Simply Gluten Free Magazine, Gluten-Free Living and Gluten Free & More.  It has been the most incredible, unexpected twist of fate to go on a diet, get sick, get diagnosed with an autoimmune disease and come out smiling with an arsenal of healthy eating and travel skills I'm passionate to share.
And the best part?  Connecting with folks like you who read all the way through my long story!  Welcome.  I'm glad you are here!