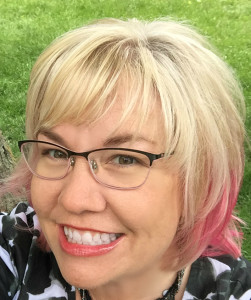 Work With Me

I am available for the following partnerships:
*Professional Recipe Development: I develop recipes for use in publications, cookbooks and brand websites. I create recipes that are delectable and also happen to be gluten-free! Experienced in working with test kitchens, publishers and food manufacturers.
*Travel and FoodTravel: If you are interested in attracting the 3 million+ Americans with Celiac disease and their travel companions to your destination, we should talk! I am available to to visit destinations and provide articles featuring your destination, the accommodations, the dining and the adventure. For many with dietary restrictions, travel seems impossible. I am working hard to return travel to the list of possibilities for folks who are gluten-free, have food limitations or simply enjoy FoodTravel with a culinary twist. I have extensive experience in both domestic and international travel, as well as family travel and solo travel.
*Limited Product Reviews: If a product is a natural fit, I am happy to share information with my readers. I only review ingredients, appliances and travel destinations with which I have a personal experience and have found them to be a great fit for me. All reviews are authentic. If you have a product that is gluten-free, vegetarian and uses only oats that are purity protocol gluten-free, let's talk.
Why Johnna?
I have a strong, loyal audience developed on this site, through social media and in person by teaching culinary classes, speaking appearances and media appearances. I'm known for sharing honest and reliable information. Not only do I have culinary and nutritional training, I have great insight into the challenges my readers face in eating and traveling because they are like me, striving to live a healthier life while embracing dietary restrictions and a healthy lifestyle. In addition to my culinary and nutritional training, I have been a contributing writer for three of the most widely distributed gluten-free magazines, have developed and contributed recipes for two internationally published cookbooks, appeared on numerous television and radio programs and provided expert interviews for several newspaper feature stories. I'm also great fun to work with, yet take my job seriously. Want to have a look at my full media kit? Just ask!
Want to know even more? Read more about me here.
Drop Johnna a message, start a conversation today!