Culinary Coaching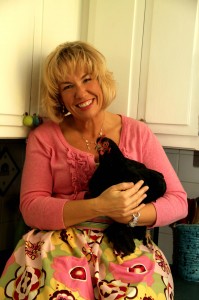 What's Culinary Coaching, you may ask.  Johnna's services as a Culinary Coach are designed to help you tackle your kitchen challenges and bring more healthy food into your life!
If you have a dietary restriction or allergy, Johnna will help you learn to cook,  grocery shop and thrive while eliminating the foods your medical practitioner has advised you to eliminate.  Johnna specializes in helping you find your version of healthy eating.  Whether that be gluten-free, dairy-free, egg-free, plant-based foods, Johnna will help you develop an eating plan that will give you the skills needed to embrace healthy eating while enjoying foods that are delicious.
If you struggle with preparing healthy meals,  Johnna will work with you to develop a meal plan, including recipes and a shopping list.  You'll discover new foods and cooking techniques that allow you to cook healthy meals your entire family can enjoy.
Perhaps your pantry is out of control.  Maybe all of the ingredients you can't pronounce on food labels has you puzzled.  It could be there is an ingredient you have been medically-advised to eliminate and you need help identifying it on labels.  Johnna understands how tricky this can be.  When she eliminated gluten from her diet, she found it was hidden in many foods and became a label-reading sleuth.  Johnna can help you organize your pantry, identifying the foods that should be eliminated and introducing you to foods at the grocery store to replace them in a healthy way.
How's This Work?  Drop Johnna an e-mail or call to chat.   She will share with you the options, from  a one-time consultation in your kitchen to a monthly plan including recipes and a shopping list.  Because you are unique and so are your needs, Johnna likes to customize a plan that works for you and your budget, no one-size-fits-all here!  Johnna is available in the Kansas City area in person, by phone for all other areas.  She also enjoys travel,  in case you live outside of Kansas City and need an in-person dose of Johnna's culinary goodness!
Cooking classes are also available for individuals and groups.  You'll find more information on the Classes page.
What a Culinary Coach Isn't: Johnna is unable to diagnosis, give specific medical advice or prescribe a diet for a specific medical condition.  She can help you to eliminate and/or add foods your medical professional has recommended for you and help you introduce more healthy foods into your diet. It is recommended you consult a qualified medical professional for diagnosis prior to consulting a Culinary Coach for assistance in making dietary changes.  Johnna is unable to recommend diets for weight loss, calorie-restriction or eating plans which eliminate an entire nutrient group.
So are you ready to get started? Drop Johnna an e-mail or call to chat.  Today IS the right day to get moving toward a healthier, happier you. Health and happiness can absolutely include tasty meals. Johnna can show you the way…