Thank you for attending a culinary class with me!
Often in classes I mention resources for kitchen tools, gadgets, appliances and ingredients. Below you will find links to the items I've mentioned.
If I mentioned something that isn't listed here, just leave a comment on this post and I'll update the list and let you know.
Juicing Resources
The intro-level centrifugal juicer I like is this Black & Decker. It's a centrifugal juicer, so drink juice made with this quickly. Don't store the juice for more than a few hours. At last check, this juicer was under $30. It's a workhorse and a great place to start juicing!

The least expensive masticating juicer I've found is the Omega Nutrition Center
. I like the built in straining screen this juicer features. While I don't own this juicer, a dear friend does and puts it through its paces often. It's a good buy for under $250.

My very favorite juicer is the Hurom Snow White. It also comes in silver. This is a masticating juicer, so juice can be stored for up to three days after being made. If you have been in a juicing class with me, this is the juicer I use. I have had this juicer for a year and a half and use it often without a single problem. I get about 50% more juice from fruits and vegetables with this juicer than I did with a centrifugal juicer. The investment quickly paid off!

I use the OXO Mini Strainer when making juice. I like my juice with very little pulp and this works perfect! Even juicers that have a straining screen allow some pulp to pass through, which is perfectly fine. But if you aren't a pulp fan, this is for you.

These glass bottles are great for storing juice. They also work well for the second fermentation of Kombucha.

I like this Cuppow lid for drinking juice that I've stored in mason jars. There is also a Cuppow that easily accommodates straws!

Speaking of straws, I love these Stainless Steel Straws. They are perfect not just for juice, but also for smoothies. They are a larger diameter, so perfect for a thick smoothie.
Smoothie and Dairy-Free Milk Resources
I am currently blending with a Blendtec Wildside blender. This is my favorite high-speed blender for so many reasons, starting with how easy it is to get every last drop of whatever I've blended out of the container. It's super easy to clean, perfect for making everything from ice cream to soup. As I mentioned in class, I highly recommend getting a refurbished model. Starting at just $280 (BIG savings), you'll never know it isn't brand new and you'll save enough moolah to buy lots of ingredients to blend!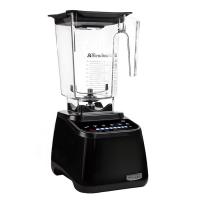 I also use a VitaMix. My favorite feature of the VitaMix is the tamper, which helps to really incorporate ingredients that are less than willing to be blended.
When making dairy-free milk in a blender, I use two different bags to strain the milk. The first is the traditional nut milk straining bag.

The second, and most economical, is this jelly straining bag. I've found this to be more durable than the traditional bags made for straining nut milk. I've yet to break the seam in one of these bags AND they are a bargain. You get two for half the price of one nut milk bag!


Noodle-rific, Slicing and Dicing Resources
For cutting spiral noodles, this is the slicer I use. I affectionately refer to this gizmo as The Noodler.

For chopping vegetables, I use this chopper. I originally had the model Williams-Sonoma sells and used it for many years before replacing it. For the price, it served me very well. It's a HUGE time saver in the kitchen. Folks often say in classes, "I've seen that but figured it didn't really work." It REALLY works.

I use a mandoline in quite a few recipes. For slicing jicamas into taco shells, for slicing zucchini into lasagna noodles and so much more… Here are my favorites. (And ALWAYS use a handguard with a mandoline, please.)
The OXO Mandoline is the one that gets used most often in my classes and in my home kitchen.
I also like the Calphalon Mandoline Slicer. This is the model that got me hooked on using a mandoline. I had been very fearful of mandolines prior to using this one at a food writer's conference. After using this just once, I bought a mandoline and have found it to be very useful in the kitchen. This is one kitchen tool that is always out at my house.

The knives I use in class are Wusthof. If you are ready to start investing in good knives, I suggest buying the 8-inch cook's knife first. It's a great multi-purpose knife that will serve you well.

Dehydrator Resources
This is an inexpensive dehydrator, a great place to start. This is similar to what I had in the beginning. It worked well for me and now is working well for another family.


What I currently use and highly recommend is the Sedona Dehydrator. Pricey but worth it if you are going to dehydrate large quantities OR if you need a very specific temperature. This is also handy is you are culturing your own yogurt or want to culture a sourdough starter. I prefer this model over another popular brand in this price range because it is so quiet. I often don't know this is even on!

Looking for other goodies I've mentioned in class? Leave a comment below and I'll add them here. Happy cooking!
This post contains affiliate links. Should you make a purchase through the links, I'm compensated a few pennies, maybe even enough to buy a bunch of kale or the ingredients to create another recipe. Thanks for supporting my quest to bring healthy eating.