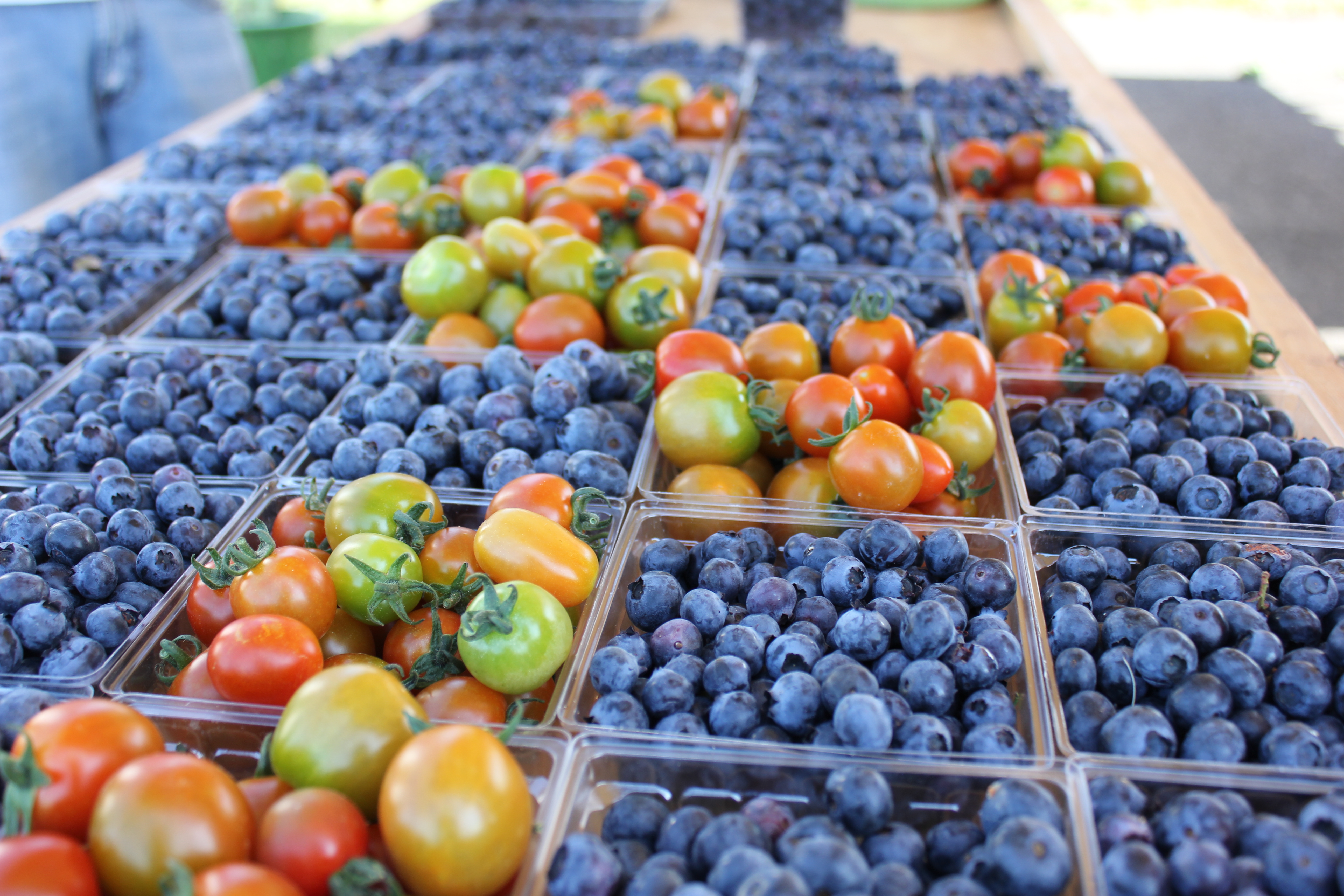 Spring Into Eating Healthy Eating with Johnna, a 21-Day Program SOLD OUT

Want to learn what really fuels your body? Wondering what foods don't make your body happy? There's a simple AND delicious way to find out! Join Johnna for this innovative 21-day program.
Here's what the program includes:
*Full Menu Plan with Single-Serve Recipes for each and every meal and snack
*Itemized, detailed grocery list for each week, shopping will be simple!
*Weekly gatherings to support and encourage each other, plus get feedback and assistance directly from Johnna
*Private on-line support forum so you can get answers to your questions, as well as support and encourage each other
*Bonus guests at our weekly sessions to enrich your healthy eating experience
We will meet on April 7th, 14th, 21st and 28th from 6:30 to 8 PM at Fit by Burn.
On Sunday, April 7th we will meet for our first session and make sure everyone is ready to go. We will all begin eating the plan on Monday, April 8th. A detailed shopping list will be provided to you the week prior so you can grocery shop on your usual schedule. Johnna is eliminating the barriers so you have opportunity to dive in from the very first day! The last 30 minutes of our first session, Sarah Kucera, chiropractor, Ayurvedic practioner and yogi extraordinaire, will join us to share daily practices to take care of your body during the upcoming 21 days and beyond!
On Sunday, April 14th we will meet for our second session and celebrate our successes in eating healthy for 7 days! The last 30 minutes of our session, Fitness Pro Mendy Shriver will join us for a 30 minute body weight workout, appropriate for all fitness levels.
On Sunday, April 21st, we will meet for our third session. By this point, healthy eating has become easier and you will be ready to tell all of us about your new favorite foods. Our last half hour will include an indulgent stretch and relaxation class, led by Personal Trainer Mandy Froehlich. You'll love it and sleep so well afterwards!
On Sunday, April 28th, Johnna will prepare a healthy dinner for all of us to enjoy. A dinner party is the perfect way to celebrate our new healthy eating habits and discuss how to ease out of the 21-day plan and back into the real world, taking our new food knowledge with us.
What you will eat on this plan: The first few days, we will gently ease out of the foods that may be causing our bodies to be less than happy. We'll incorporate eggs and dairy the first few days, just so you aren't making a huge dietary change all at once. As the program progresses, we will move to a plant-based diet, no flesh foods. In the middle of the program, you will have the option to do a 3-day juice or smoothie-only program. The last few days we will slowly reintroduce foods. This is a great way to find out what really works for your digestive system! Johnna will not suggest any expensive supplements or sell any magic potions to you, this is simply a whole foods, nutrient dense eating program.
Who this plan is for: Anyone who wants to introduce more healthy food into their life! This plan is not a radical cleanse, it is not a weight-loss program (although you may lose weight on this plan…or gain if that's what your body needs), and it is built around foods you can purchase at the grocery store. If you are looking for a plan to try new foods, see what makes your body feel best, this is the plan for you! If you struggle to get lots of fruits, veggies and unprocessed foods into your life, this plan will point you in the right direction for long-lasting changes.
Who this plan is not for: If you are on a medically-ordered diet, this may not be the plan for you. Johnna is happy to provide you with a food list so you may discuss this plan with your medical practitioner prior to signing up. Johnna will gladly modify recipes in the plan to fit your dietary restrictions, but advises you discuss this with your doctor first.
What you need to complete this plan: A food processor, blender and basic juicer are helpful. At a minimum, you will need a blender. No other fancy, expensive kitchen equipment is needed. All of the food on the plan can be purchased at local grocery stores and you will be provided with a detailed list to make your shopping simple.
The Benefit of this plan: Johnna's 21-day plan will give your digestive system a chance to rest, absorb whole nutrients and find out what really works for you. You will learn how to incorporate more whole, nutrient-dense foods into your diet as well as how to prepare them. Upon completion of this program, you will have 50 new recipes created by Johnna to add to your weekly menu and know how to add more foods into your plan, foods that make you feel great!
The Juicy Details: Johnna is looking for 10 participants to complete the first offering of this program. Future sessions will be $325, however if you are serious about trying the plan and want to be one of the first to complete it, Johnna is offering it for $75. Yep, only $75 bucks for three weeks of life-changing recipes created by Johnna, healthy eating information and bonus sessions with three of KC's best health and fitness gurus. CLASS IS SOLD OUT. Drop Johnna an e-mail at johnna(at)injohnnaskitchen(dot)com if you would like to be added to the waiting list for upcoming sessions.
About Johnna: Johnna is a certified Living Foods Chef, studying under direction of Eva Rawposa and is currently enrolled in Dr. Joel Fuhrman's Nutrition Education Trainer program. You can read more about Johnna here.