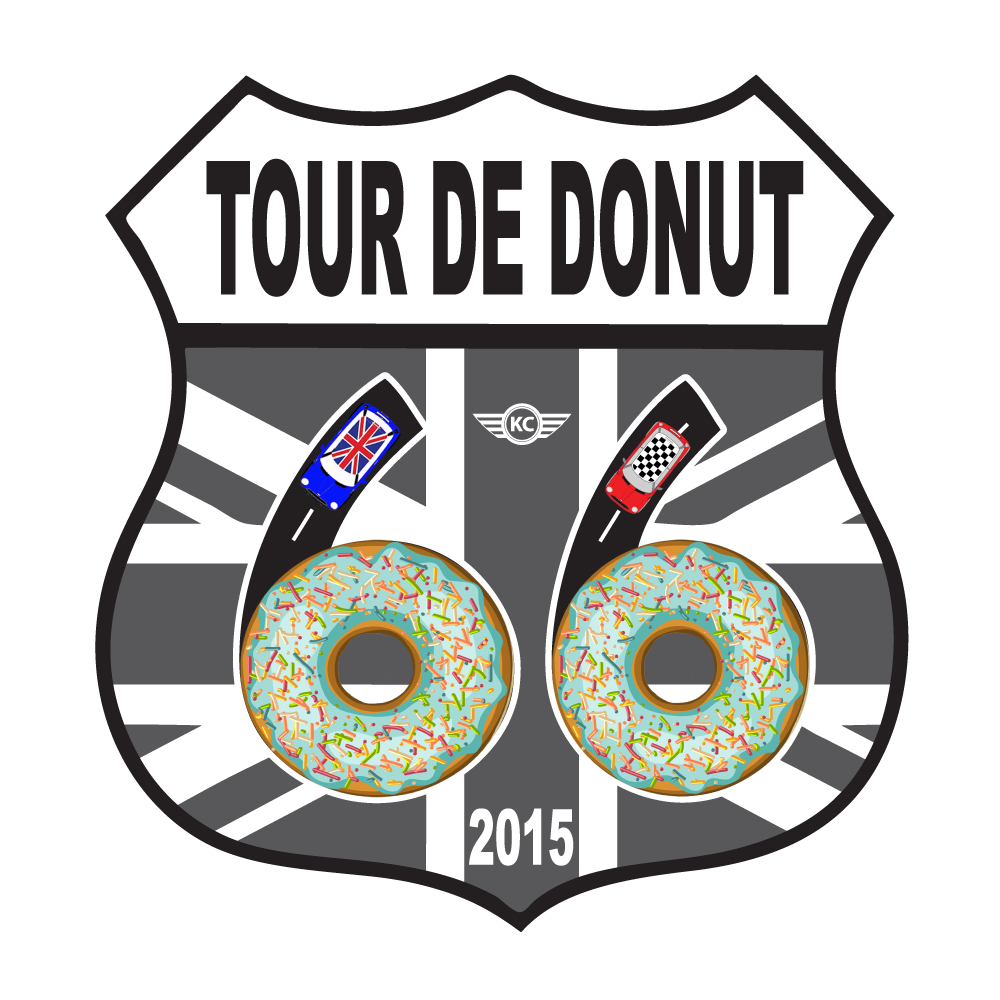 Hi there! Below are details for the drive I'm coordinating for Saturday, April 18th and Sunday, April 19th, 2015.
I'll add more details as the route is finalized. Times may change slightly once I have had the chance to do another run-through of the route and confirm pertinent details from stops along the way. Thanks for your patience.
**Saturday, April 18th, 2015**
Meet at 9 a.m. for a 9:30 departure. Big Daddy's Donuts, 17055 Bell Ray Blvd, Belton, MO 64012 (There are two Big Daddy's locations. We are starting from the Bel Ray Blvd location.)
First stop will be in Osceola, MO at Osceola Cheese. We will plan to be here for 30 minutes or so, until the majority are ready to roll out. Bring a small cooler, good place to stock up on roadtrip snacks.
Second stop will be the day's final destination, Bolivar, MO.
We'll arrive in time for a late lunch at Boone's BBQ Barn. (If you'd rather not have BBQ, there are other options in Bolivar from fast food to excellent Mediterranean. I have a list handy if that would be helpful.)
After lunch, we will check into our hotels and get our cars ready for the evening Cruise In.
**LODGING**
There are two hotels in Bolivar, Comfort Inn and Super 8. My local contact says most prefer the Comfort Inn, however the Super 8 is relatively new and should be nice. I have not arranged a group rate, as recent experience with group events has shown that group rates are often higher than what we can get booking single rooms with a senior/AAA/military or other online rate. At last check, the Comfort Inn was $85, the Super 8 was $55. (There are no pet-friendly lodging options in Bolivar. )
4:45 PM for a 5 PM departure:
We will gather in whichever hotel parking lot the majority are staying at and depart from there for the Bolivar Cruise In. The Cruise In is from 5:30-8 around the Bolivar square. Food, specifically chili with all the fixings, is available for purchase. Matt's Family Jam will be playing during the Cruise In.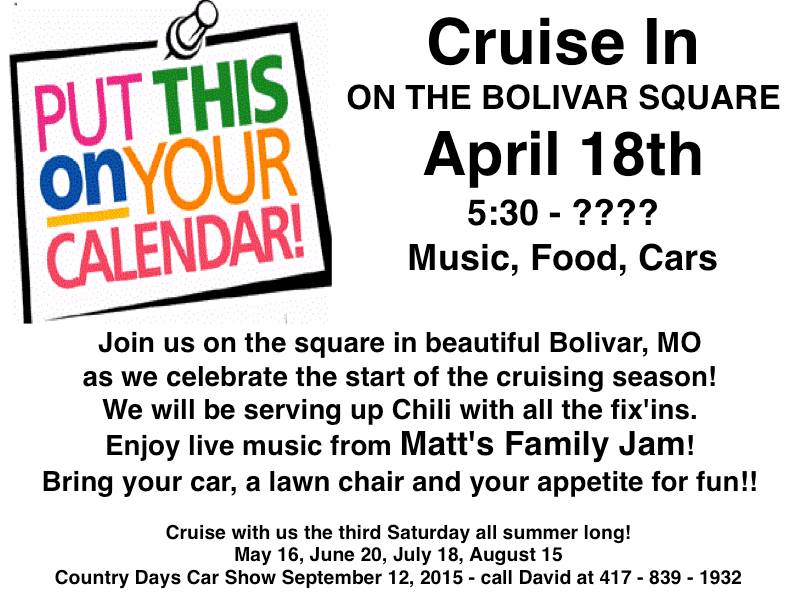 (If the food options at the Cruise In don't work for you, there are other options in town. Late night options are slim, but there are a few fast food options.)
**Sunday, April 19th, 2015**
7:15 a.m. for 7:30 a.m. departure Country Classic Antiques, 4781 S. 135th Road, Bolivar, MO 65613

TOUR DE DONUT, ROUTE 66
(For those who don't know, I'm a freelance food writer and authored the popular food blog, 52 Donuts. I created the original Mini-centric Tour de Donut and have since hosted two in KC, all based on my donut recommendations. This year, I'm taking the tour to Route 66. Bring your stretchy pants…)
Our Sunday route includes 3 donut stops, all on or near Route 66 and maybe a surprise donut along the way. We will start in Springfield for our first donut, just a 30 minute drive from our starting point. I'm super excited about the donut stop in Springfield.
Along Sunday's route, in addition to donut stops we will drop by several Route 66 historic sites. On the Missouri side, we will pass through Halltown, Carthage, Webb City, Joplin… In Kansas, we'll visit the sole surviving Marsh Arch bridge on Route 66 and drive the entire length of Route 66 in Kansas, all 13 miles of it. 😉 We will pass through Galena and Baxter Springs, dropping by sites of interest along the route.
Lunch on Sunday will be late (see above, lots of morning donuts). We have a 1:30 reservation at Cafe on the Route. This was formerly a bank along Route 66, robbed by Jesse James.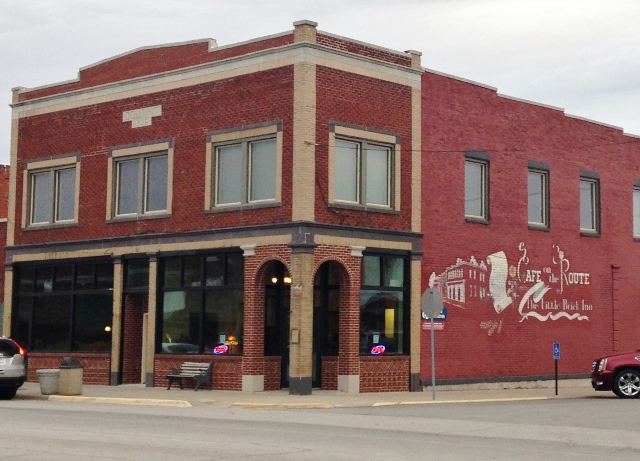 The route back to KC on Sunday will be quick and direct after a day of Route 66 wandering. We will plan to be back by dark.
ROUTE SHEETS (Please print your own route sheets)
SATURDAY Grandview to Bolivar:
Big Daddys to Bolivar (Ending at Boone's BBQ Barn for lunch)
SUNDAY Bolivar to Springfield:
Bolivar, MO to Hurts Donuts, Springfield, MO
SUNDAY Tour de Donut Route 66:
Tour de Donut Route 66 (From Hurt's Donuts in Springfield to Cafe on the Route in Baxter Springs, KS)
SUNDAY Baxter Springs to Overland Park:
Baxter Springs to Overland Park (Please note this route will seem counter intuitive, as we are going to head toward Oklahoma on Route 66. We will be making a loop that will complete our drive of the total distance of Route 66 in Kansas. The loop back will take us on two parts of Route 66, as it was re-routed at some point. Both are historic, just from different years.)
Interested in Tour de Donut Route 66 swag? Click here. (At this time, you would need to choose expedited shipping if you wanted a shirt in time for the drive.)
Highlights of the Route 66 drive: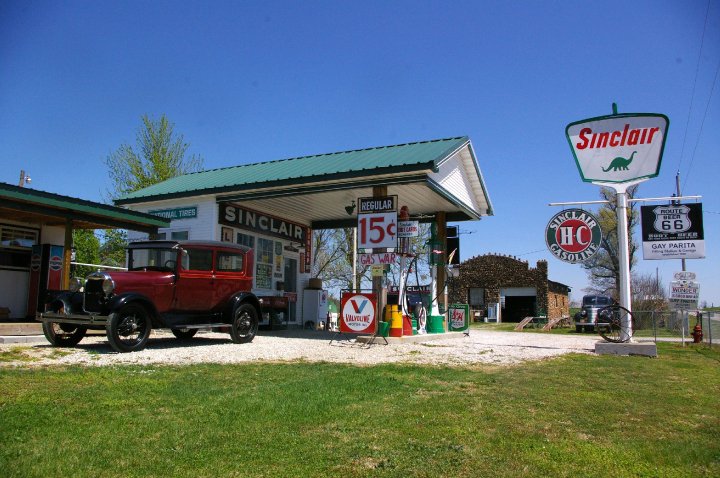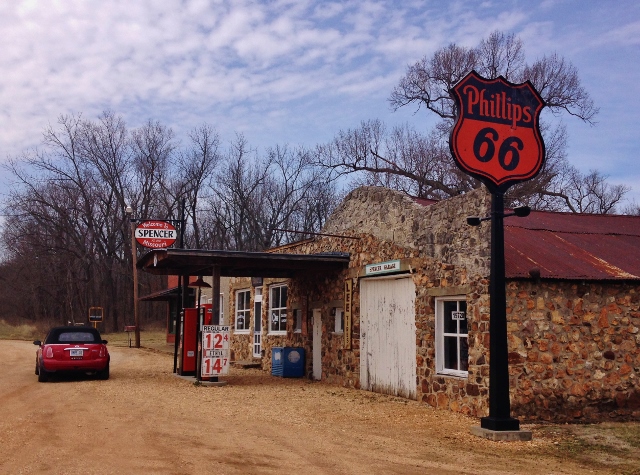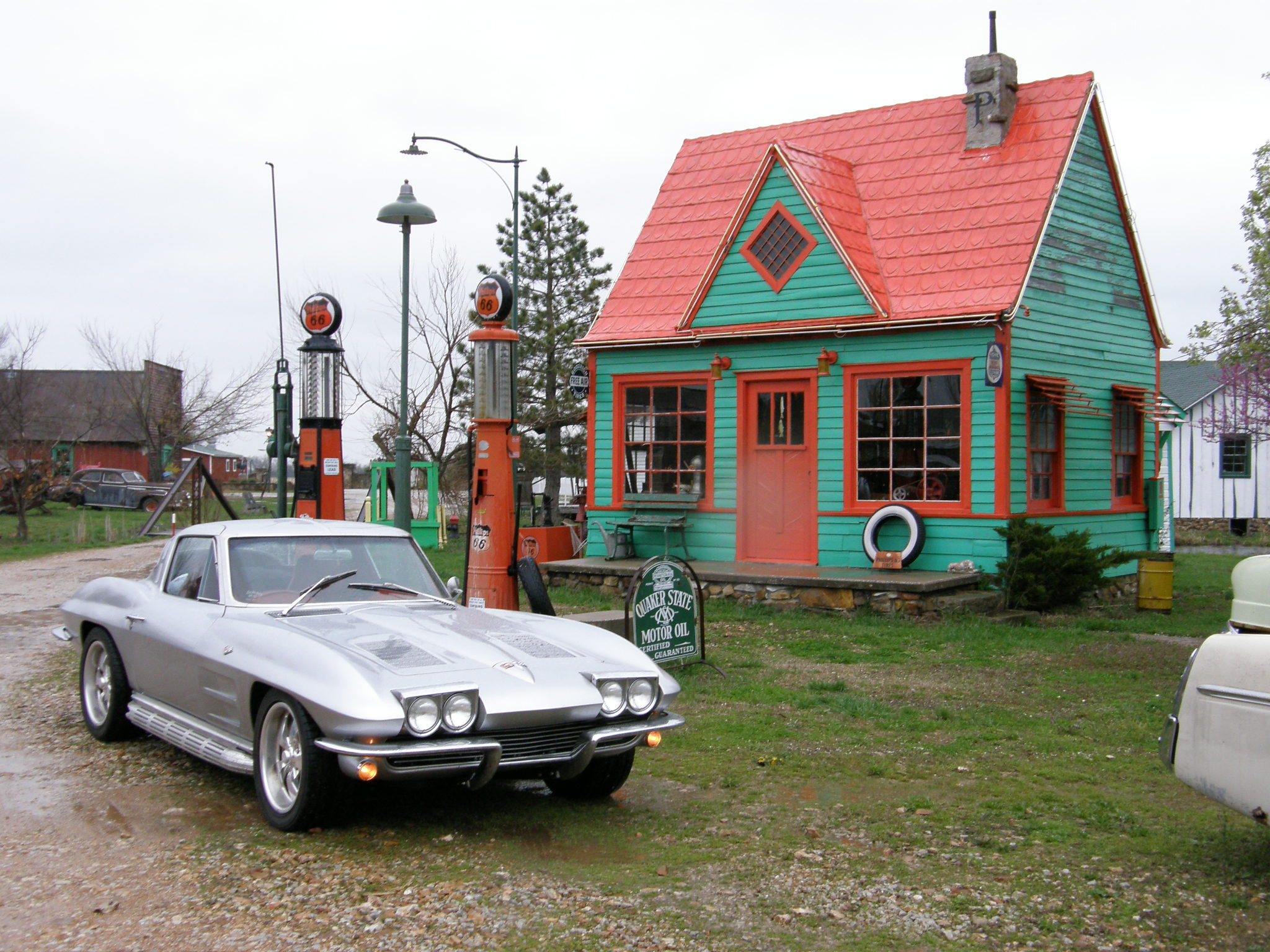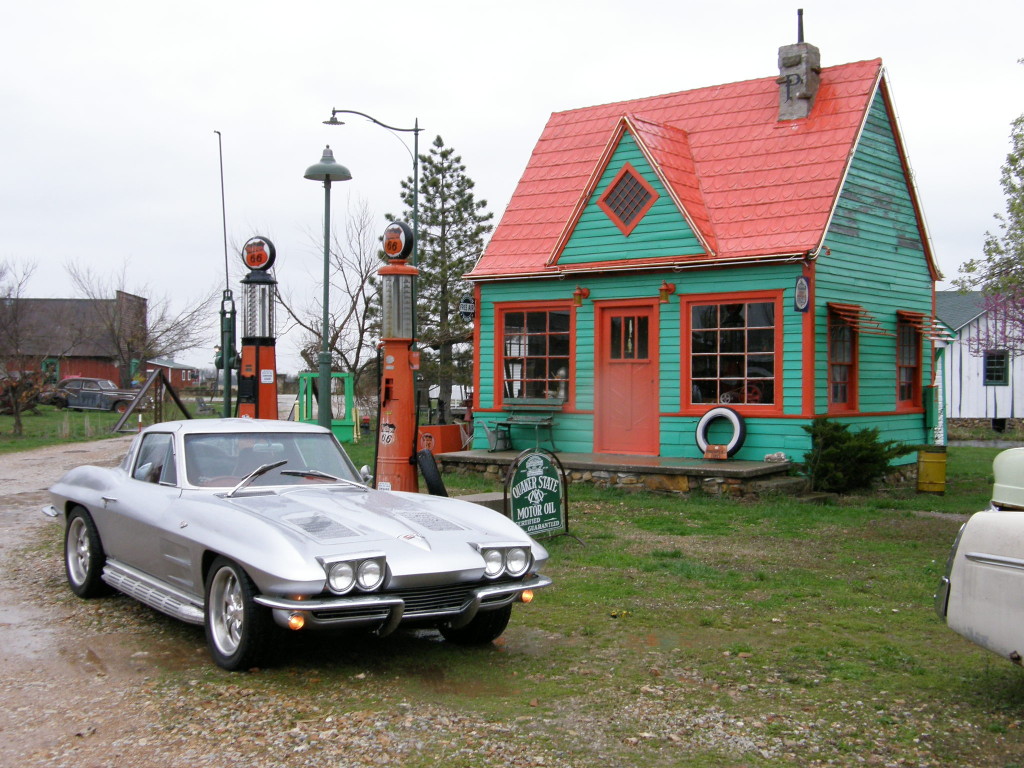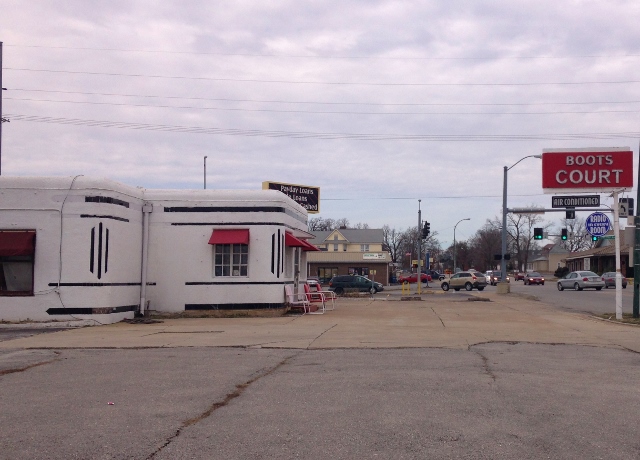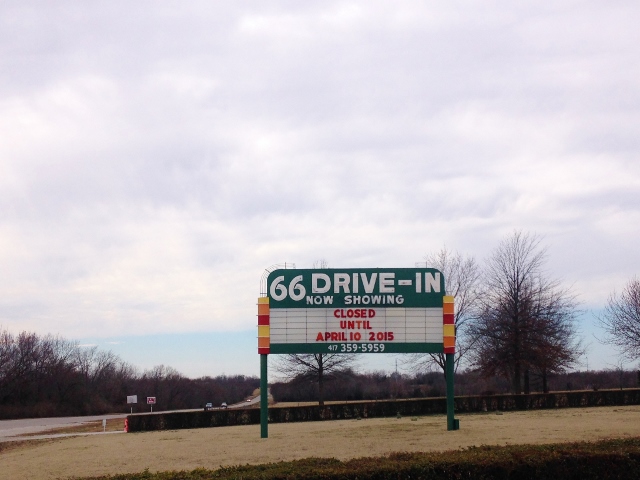 Dale's Old Route 66 Barbershop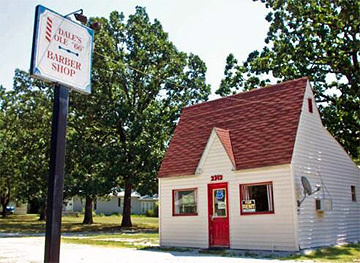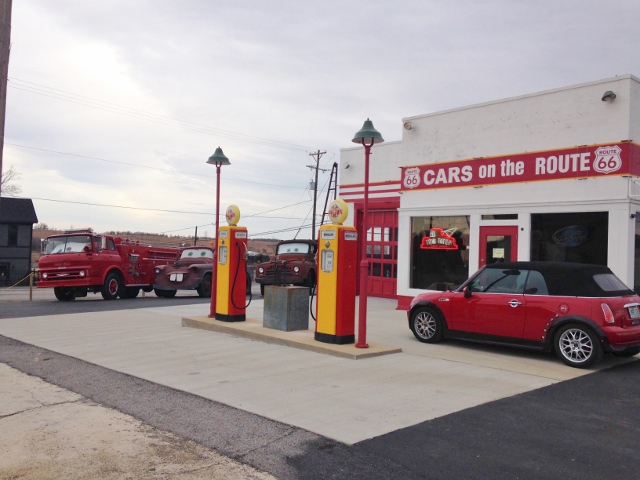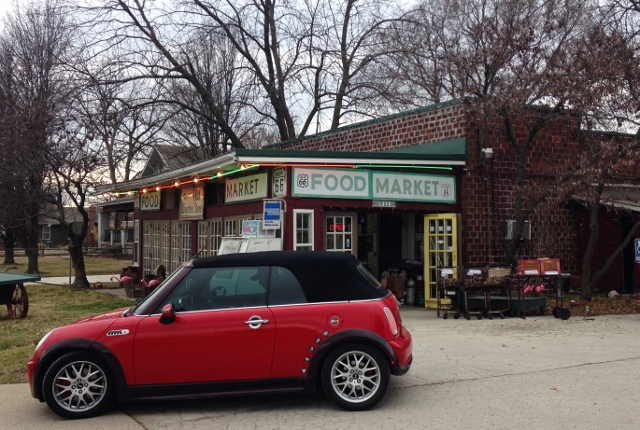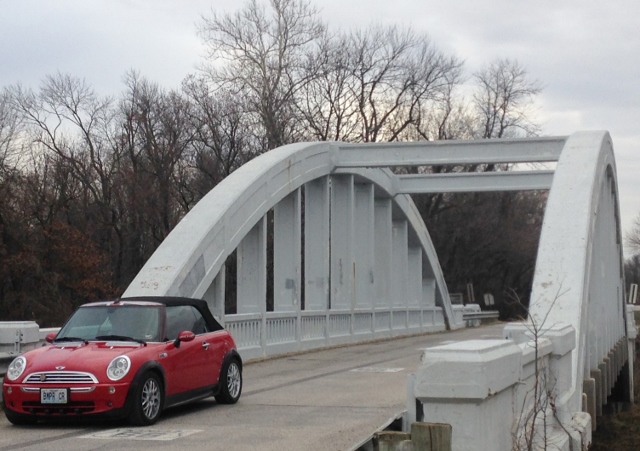 Baxter Springs Visitor Center (restored gas station, partially funded by the National Parks Service)