This post contains affiliate links. See my disclosure for more information.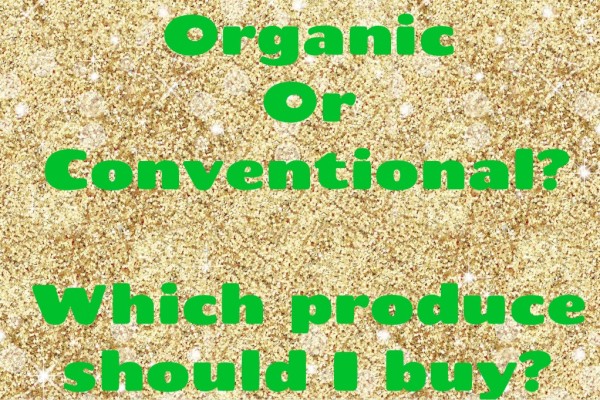 When I teach cooking classes, these are some things I hear about buying fruits and vegetables:
"Which produce should I definitely buy organic?"
"I can't afford to shop at Whole Foods! Does it really matter if I buy organic bananas?"
"This is all SO confusing. I'm just going to skip fresh produce."
Maybe you expect me to tell you in this post that you should buy 100% organic fresh produce.
Maybe you expect me to tell you that you should get rid of cable and your smartphone to expand your food budget if you can't afford to eat all organic.
Maybe you expect me to judge you and how you eat.
Today I'm not going to do any of that. While I do share info on what I buy organic and what I buy conventional in my cooking classes, I offer that as a suggestion because not all of us have access to a broad range of organic produce or have a huge food budget. Buying organic is a privilege. A privilege that can come with a hefty price tag.
Here's the deal: I believe eating fresh, organic fruits and vegetables is best for my health. BUT if I had to choose between eating no fresh fruits and vegetables OR eating conventional fruits and vegetables (as in, not organic), I would choose to buy conventional. I just want to encourage you to eat real food, less processed crap, cut back on industrial junk food.
All of this food judgment (much of it self-inflicted) is the opposite of soft. I want to encourage you to take a softer approach to eating fresh fruits and vegetables. Buy organic where you can, buy conventional if that is what fits in your budget. Make friends with a local farmer, trade out your skill with your neighbor who has a huge garden and zucchini to share. Find a way to have fresh fruits and veggies in your kitchen, but do it in a way that works for you.
Step into it, know that even a small step in the right direction is valuable. Eating BETTER is the goal, not eating 100% perfect. I'm aware this is controversial…I'm also aware controversy is the opposite of soft. In fact, it's very harsh. It is my opinion that approaching how we eat with harshness will not create any long-lasting change or health benefit. Be soft to yourself, make a shift in the right direction. Do what you can now and know that you are doing the absolute best you can to feed your body and care for your health right now. Doesn't have to be perfect, it just has to be moving in a better direction.