This post contains affiliate links. See my disclosure for more information.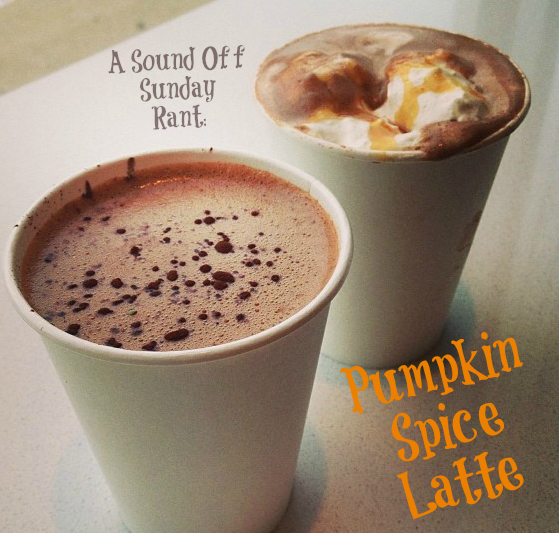 By now, you've seen it. Someone in your circle of friends has shared a very scary infographic about Starbuck's Pumpkin Spice Latte.
"I'll NEVER drink it again!," one friend declared.
"Starbucks is trying to kill us!," shouted another.
"It doesn't even contain any pumpkin!," exclaimed one.
And a frequent one was, "Did you see this, Johnna? Aren't you shocked?!?"
No. I'm not shocked at the ingredients. But there are two things about this that do shock me:
1. Do you think the ingredients labeled so offensive, so unhealthy, are specific to only the Pumpkin Spice Latte? You don't really, do you? Don't you think other drinks contain the same artificial ingredients and caramel color? Don't you think any of their beverages with soy milk will contain carrageenan? That most of the grande sized beverages contain mega-doses of sugar? That there is the potential for any non-organic coffee to contain pesticide residue? Does any of this surprise you? Or were you counting on Starbucks to be your source for all-things-healthy?
I'm wondering if anyone seeing the shocking infographic thought about the timing and how much drama one blogger could create by sharing this. It's nothing new, nothing has changed at Starbucks. She called out one drink among hundreds at one coffee chain, their most popular drink and a seasonal one at that, right when it returned for the year. She didn't call out Starbucks on any given Thursday because she is shocked to find out most of their drinks contain artificial flavorings or caramel or are going to give you cancer before you exit the drive-thru line or make you glow because they are loaded with nuclear fall-out. Perhaps the most measurable change in this whole spectacle is the amount of visitors to her website and the amount of money she earns from those visits. It was drama, created with great timing and shock value. Guess who is cashing in?
2. Why are we so quick to criticize Starbucks before looking in our own pantries? The friend who said she would NEVER drink a PSL again regularly drinks almond milk that contains carrageenan. The friend who asserted Starbucks is trying to kill us is a diet soda drinker. Another friend who shared this chews artificially sweetened gum constantly. I'm not condemning any of these foods (you choose your diet, I'll choose mine, I've written about that here and here), I'm just saying that those things also contain very controversial and allegedly unhealthy ingredients. But because they weren't called out and spread like wildfire on social media, they continue to be ok. How does that make sense?
Here's what I am encouraging you to do: read the labels on everything you eat and drink. Eat and drink mindfully, figure out what ingredients make you feel awesome and what ingredients don't. Find balance in your diet. But please, slow down your jumps onto the bandwagon. I've jumped onto lots of bandwagons in the past, low-fat/no-fat, high protein/low carb, fad diets and diet drugs that killed folks and resulted in class action lawsuits. Had Facebook been around then, I would have been screaming at the top on my lungs about those things, trying to recruit and inform my friends. I'm no angel when it comes to this behavior. What I have learned is that what I thought was healthy ten years ago I now find to be very unhealthy. And perhaps what I think is healthy today will be considered deadly in another ten years.
Here's one last thing on my rant: Here, on my blog, in my virtual kitchen, I try not to be shouty about ingredients. I have nutritional credentials, but I'm really just trying to eat in a way that makes my body feel best and share recipes with others who are in a similar spot. I'm not going to shout at you to NEVER eat or drink something. What I am going to do is provide you with recipes that don't include ingredients I find to be questionable. That list is constantly evolving, but so far hasn't included a whole lot of caramel coloring, artificial flavors or colors. It has, however, occasionally contained a mega-dose of sugar AND real pumpkin. 😉
There are absolutely ingredients I avoid. That doesn't mean I don't occasionally indulge (except for gluten, because Celiac disease). I had a root beer float at an old fashioned soda fountain recently. The root beer contained High Fructose Corn Syrup, something on my personal list of ingredients that I avoid. But I was there with my favorite fella. It was a Friday evening in an historic riverfront town. A torrential rainstorm poured down outside. A couple in their 80's sat nearby in a booth having "the usual," as they told the waitress. I enjoyed the moment. I had kale in my tacos for dinner later that night. Balance.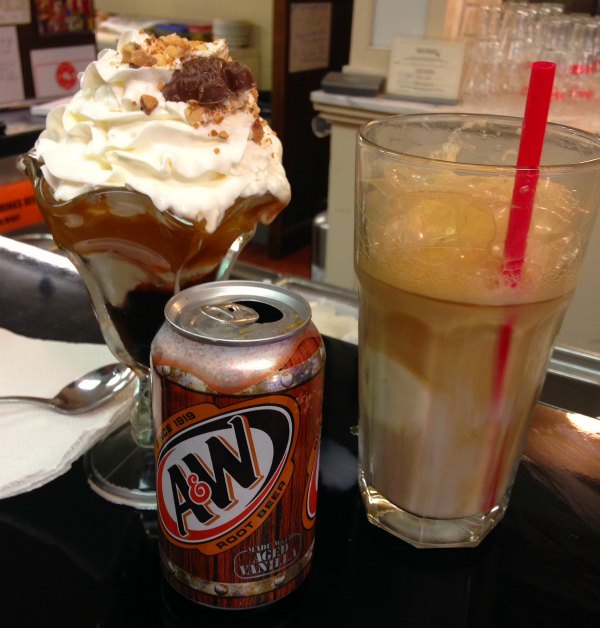 P.S.–Want to make your own PSL at home? I like this recipe from Recipe Girl. It even has real pumpkin in it. I use unsweetened non-dairy milk and substitute maple syrup for the brown sugar. My friend Trudee shared this recipe from According to Elle. It also has real pumpkin in it and Trudee made hers with coconut sugar instead of brown sugar. Lots of DIY options! Find one that works for your list of preferred ingredients…or continue going to the drive-thru. No judgment here.