This post contains affiliate links. See my disclosure for more information.


Do you ever see those beautiful photos of farm-to-table dinners and wish you could attend? The ones with white-clothed tables stretching for yards into a field or meadow or even better, housed in a beautiful barn?
I see those photos often, read blog posts written by friends who attend these lovely soirees. I always wish I could attend and enjoy the food. Alas, few fit within my dietary style. One local food-centric event has a statement on their website that says, "not recommended for picky eaters, people with eating disorders, people with serious food allergies or anyone claiming to be vegetarian when they really are only picky eaters in disguise."
I get it. Chefs are called in to create a special meal featuring local produce, local meats, dishes that truly feature all they are capable of creating, showing off their skills, giving them an opportunity to try something that has been spinning around in their head, served in an inspired setting. I also get that those who enjoy food come in many different packages with many different needs. This girl who can't eat gluten really wants to attend those shindigs!
My point in sharing all of this: I FINALLY got to enjoy a farm-to-table event. And it was so worth the wait!
Last Saturday I attended a cheese and chocolate tasting at Green Dirt Farm, a local sheep dairy. The chocolate pairings were provided by famed chocolatier Christopher Elbow.
I traveled 45 minutes north of my home to Green Dirt Farm, which is located near Weston, Missouri. The drive there provided stunning views of fall foliage along the Missouri River bluffs.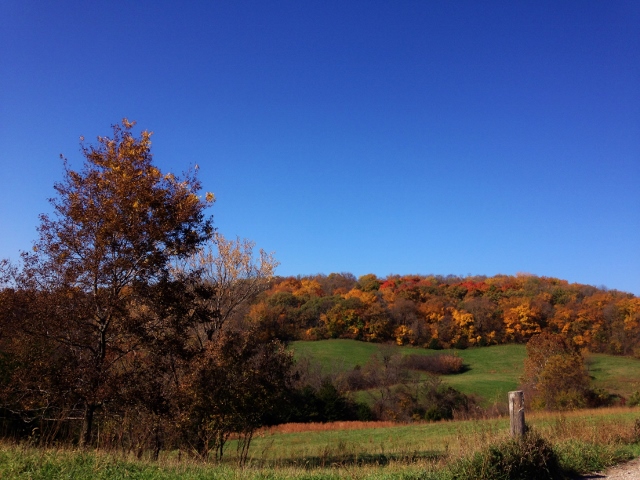 I met with three of my favorite friends for the gathering. We had a lovely walk around the farm.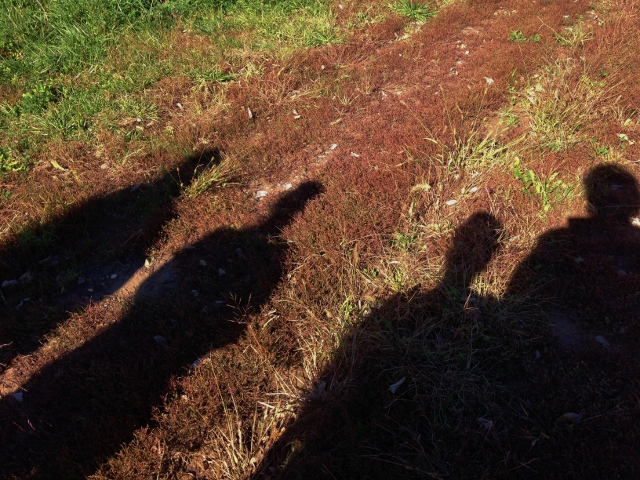 Look at the bread baking in this outdoor, wood-fired oven!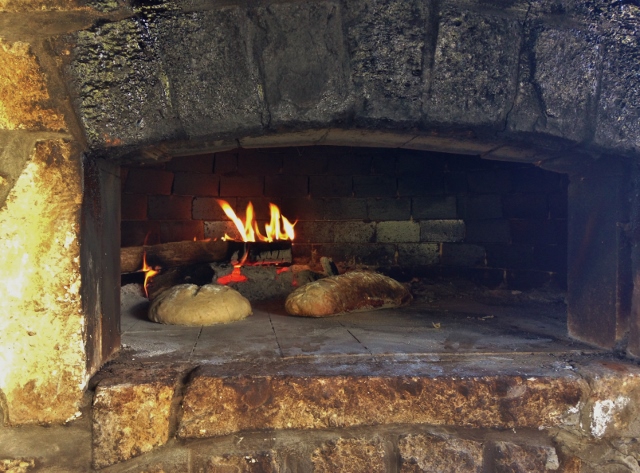 We stopped to see the chickens for awhile and then walked back to the barn, which had magically filled with 30 other folks while we walked around the farm.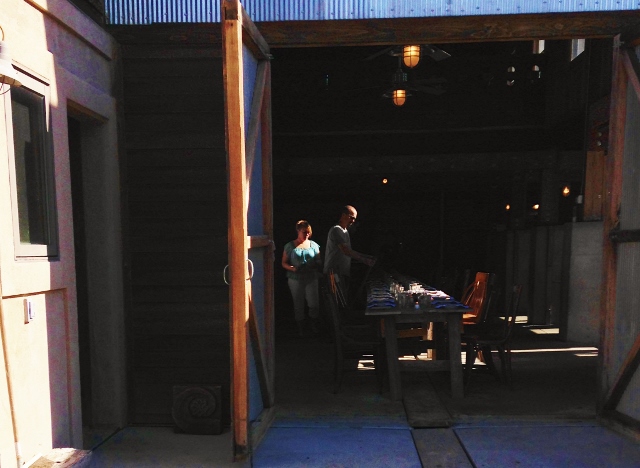 After we were seated, we were welcomed by Sarah of Green Dirt Farms and Christopher Elbow. Each guest was presented with five courses of sheep cheese and chocolate pairings. We were encouraged to try the cheese first, then the chocolate and finally, the cheese and chocolate together.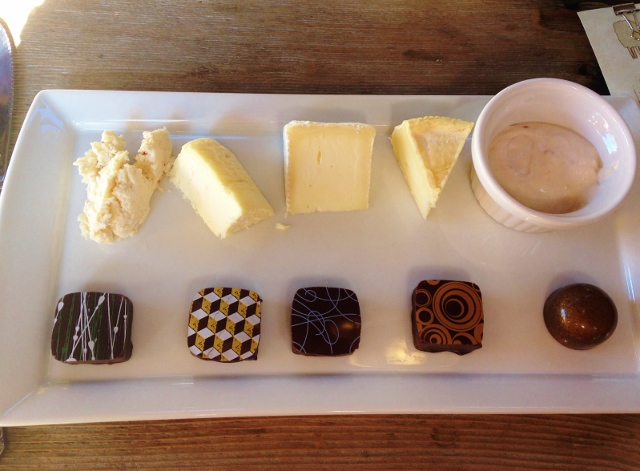 Beautiful Missouri apples were provided as a palette cleanser between pairings.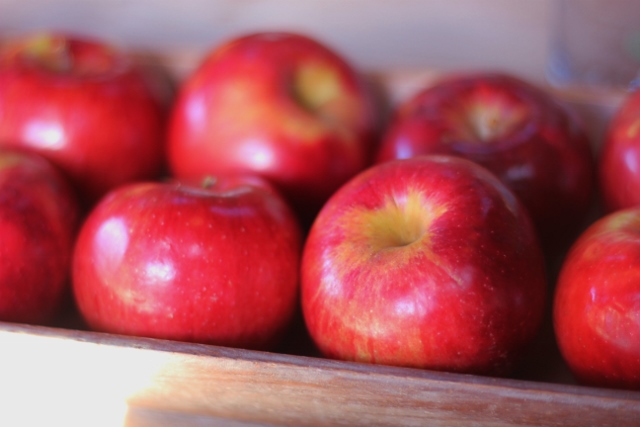 The first course featured fresh sheep's milk cheese with spicy chilis and a Lime-Cardamom chocolate. The cheese featured in this course is part of Green Dirt Farm's spreadable cheese collection, which I featured a few years back in this recipe.
The second course cheese was Tuffet. It's a lactic style cheese, coated on the outside with Penicillium candidum. This cheese ripens from the outside in for 8 days and is referred to as a "bloomy rind." The chocolate with this course was Fig & Hazelnut. This was my favorite chocolate. I love the crunch of the tiny fig seeds, the bits of hazelnuts combined with chocolate. This chocolate was made especially for this tasting event, but I am hopeful it will be for sale soon.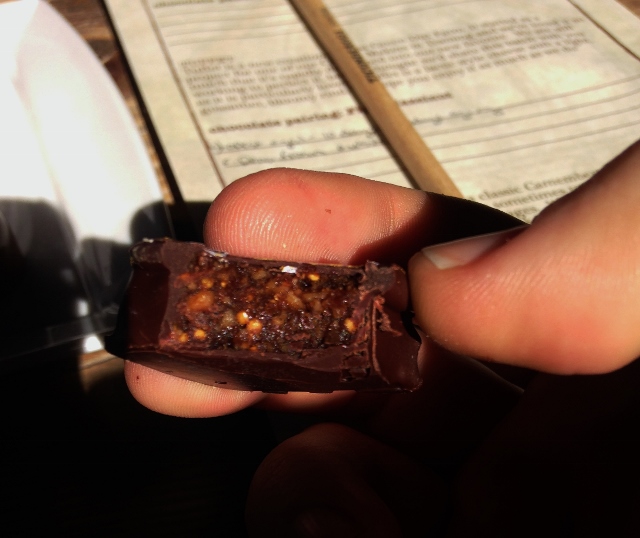 The third course featured Woolly Rind, Green Dirt Farm's version of Camembert. Like the second, course, this cheese also has a bloomy rind which is sometimes mottled with flecks of tan, blue or orange as the cheese ages. This cheese is at its peak after aging 6 to 8 weeks. The paired chocolate was Venezuelan Dark, which is my all-time Christopher Elbow favorite.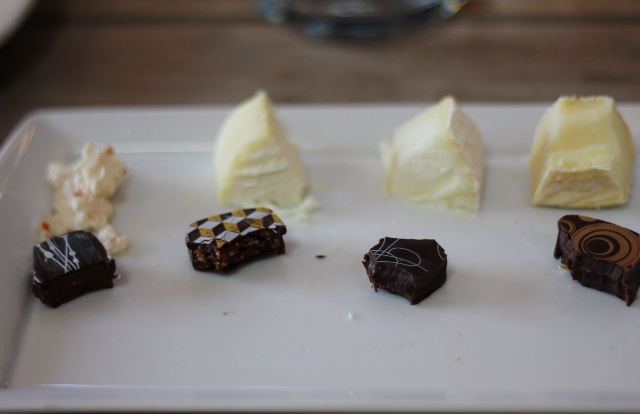 The next course was the one where cheese got really stinky. I don't say that in a bad way, I enjoy stinky cheese. The featured cheese was Bossa, which has an edible rind that is washed with brine as it ages. The accompanying chocolate was Whiskey Aged Maple, a chocolate featuring a Vermont maple syrup filling aged in one-pass whiskey barrels.
While I simply enjoyed most of the pairings, this was the one where the folks around me started sharing their thoughts, likes and dislikes, on stinky cheese. At the urging of one of my friends, I tried the Bossa with an apple, intended as a palette cleanser.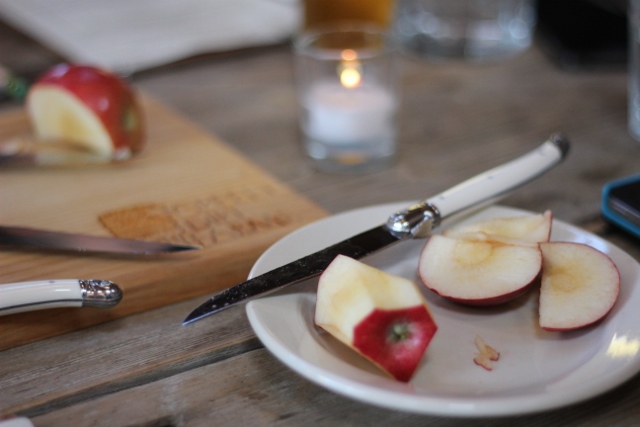 Paired with an apple (which was not a suggestion of the tasting event), the fragrance of the stinky cheese became palpable. The apple intensified the stinky aroma of the rind. Perhaps it's because I'm a food nerd, but I found this fascinating.
The Whiskey Aged Maple chocolate was superb. I had no idea of the work that goes into some of the fillings in the chocolates I've been purchasing, devouring (but never in a single bite ;)) and giving as gifts for years. Hearing that Vermont maple syrup is aged in whiskey barrels before being used to make this chocolate deepened my respect for my favorite chocolates in the U.S.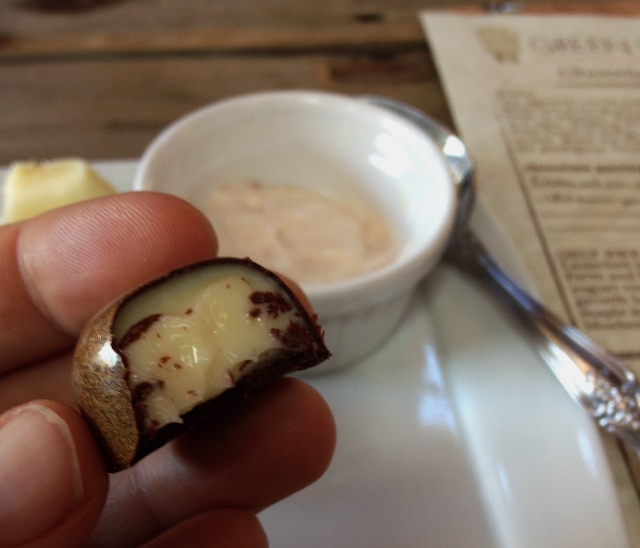 The final course included Only Ewe Cranberry Peach Ginger sheep yogurt and another chocolate made especially for this tasting, a chocolate filled with Only Ewe yogurt ganache with fresh ginger. While these would be challenging to offer in a chocolate store as the shelf life would be quite short, I will drive across town to pick up a box of these should a special run ever be made again.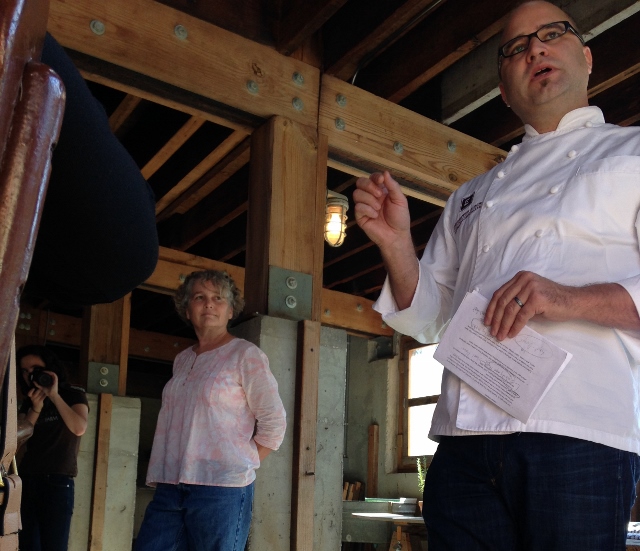 I learned so much at this tasting event about sheep dairies. Sarah shared with us that there are about 150 sheep dairies in the U.S. and of those, only around 5 are making their own cheese. She talked about grazing, humane animal treatment and shared with us interesting information about sheep milk including that one sheep produces only two pints of milk a day. Compared to the 6 or 7 gallons or so a cow produces, I now think sheep milk is even more special.
There was also much to be learned about chocolate, where it is sourced, how it is processed. The information shared on responsible sourcing of cocoa was eye-opening. Christopher Elbow even talked about how the beautiful designs make their way onto the chocolates. Absolutely fascinating!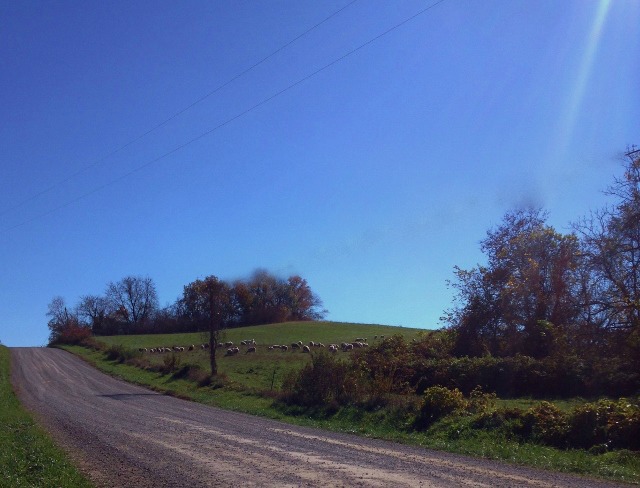 As we left the farm, we drove just a bit down the road to watch the sheep grazing. A beautiful white herding dog, a Maremma I think, barked at us to leave his flock alone. And so we did, venturing back into the town of Weston for a walk through the historic downtown, shopping at my favorite candle shop and visiting the Polish Pottery shop my friend Lisa introduced me to. I really can't imagine a much more lovely way to spend an afternoon.
Green Dirt Farm is located in Weston, Missouri. Farm tours, farm dinners and cheese appreciation events are held in their barn. Their products, including Only Ewe sheep yogurt are sold throughout the KC area as well as on-line.
Christopher Elbow Chocolate is located at 1819 McGee in Kansas City, Missouri. A second store is located in San Francisco, along with two ice cream shops, Glacé, in the KC area. Chocolates are also sold at retailers across the nation as well as on-line.