This post contains affiliate links. See my disclosure for more information.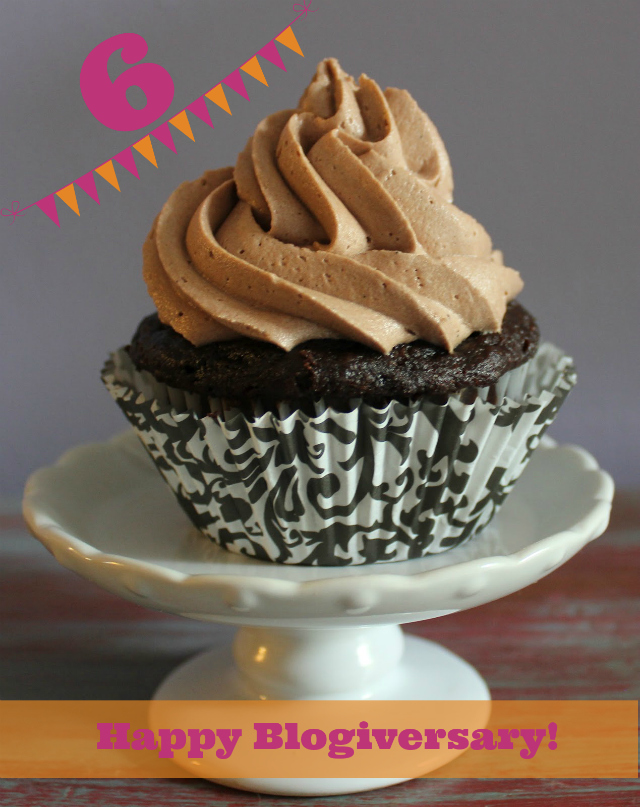 Six years ago this week, I started blogging. SIX whole years ago!
When I started blogging, I was writing about donuts. My plan was to visit 52 donuts shops in a year. I was writing for myself, the blog was to help me keep track. But somehow, wonderful folks found me and took the time to read my thoughts on donuts.
Little did I know, Celiac disease would would change my course just six months into the donut journey. Gluten had to go, but I wasn't ready to let go of my blog. I started writing about gluten-free food. I started developing my own recipes and sharing them on my blog. I went back to school, first to get a Living Foods Chef certification and then to become a Nutritional Education Trainer. I started teaching cooking classes and helping folks like me who need to eliminate gluten from their pantry or simply want to eat better, travel better, dine out with their friends.
I'm so grateful for the past six years. What a happy surprise this blog has been. I never dreamed I would meet so many amazing people, make friends who are like family, write for major publications, ghostwrite for cookbook authors, appear on TV, speak on radio shows with hosts who are celebrities to me. It has been an adventure full of twists and turns and I'm so glad you've been along for the journey.
Thank you, sweet friends, for reading my blog. Thank you for sharing my recipes. Thank you for being part of this little community built in my kitchen. Let's celebrate today with a cupcake or a donut or maybe a green smoothie. And tomorrow, let's kick off Year 7. I can't wait to see what it holds in store…