This post contains affiliate links. See my disclosure for more information.


Happy Soften Saturday! It feels like forever since I've shared a Soften Saturday post. Most Saturdays I share something I think you would enjoy reading along the Soften Saturday theme over on Facebook, but it's time I return to sharing more of my own Soften Saturday thoughts. Today I wanted to share some thoughts about Pretty Pictures of Food…or not-so-pretty pictures of food, as it may be.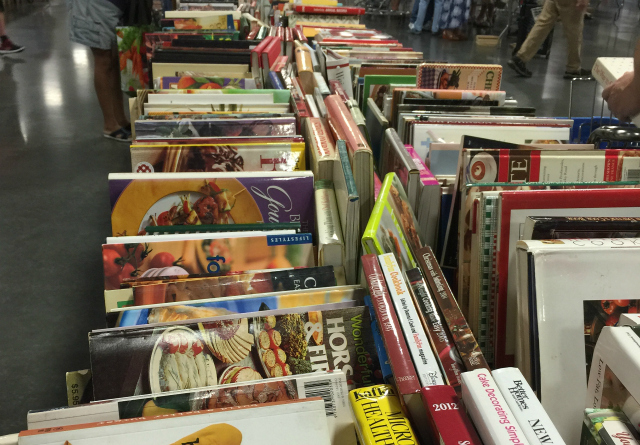 Yesterday I went to the Half Price Books outlet sale. Tens of thousands of books, CDs, DVDs, even some vinyl record albums. Nothing was over $2. I made a bee-line for the cooking section, which was loaded with many formerly-pricey cookbooks, including those hardbound Southern Living annual books, books for every fad diet written in the last ten years, books on every culinary niche you have imagine. I even spotted several books that have a permanent place in my collection.
I got sucked in to watching what was appealing to other shoppers. I saw a gal pick up a cookbook that is a long-time favorite of mine, thumb through it and say to her friend, "Can you believe it? This cookbook doesn't have a single photo in it. Not worth a dollar."
The recipe developer in me was CRUSHED. That book represents years of work by talented chefs, tried and true recipes from a restaurant successful for over 40 years, James Beard American Classic award winners. I use recipes from that book regularly and have for many years, since I was a newlywed and saved to buy the then-$26 book. The recipes are solid, the flavors work well together, the techniques are well-explained. But today we often look to see if the food is pretty in a photo.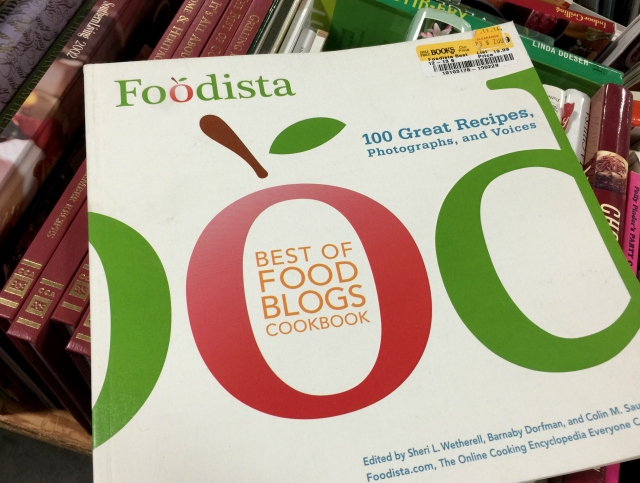 Then I spotted this book, now six or seven years old. It has quite a few photos inside taken by food bloggers. In a conversation with fellow food writers this week, we joked about blog years being like dog years, so all considered this book might as well be 42 years old as quickly as the blog world evolves. I looked at the photos that were deemed pretty enough to be published in a book just a few years ago and realized very few of them would be acceptable on a blog today, surely most of them would be rejected by sites like foodgawker, TasteSpotting or Finding Vegan.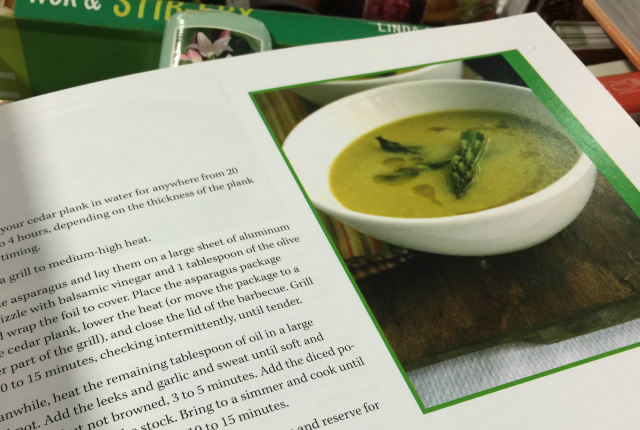 And here is my point in sharing this:
Ugly food can taste good.
Not all food photographs well.
Not all recipe developers are good photographers, nor do they want to be.
Not all pretty food is palatable.
Not all overly-styled, magazine-worthy food photos represent the actual product anyone would achieve with the recipe.
You know, I think the internet may be to blame for some of this. Where book publishers have often limited the number of full color pages and didn't make room for a photo of every single recipe in a book, food bloggers have had an opportunity to change this. We've come to expect a photo of each and every recipe we consider cooking. And when the photo isn't perfect, we remove the recipe from consideration. A shame, really.
I'm asking that you soften your stance on food photos. I'm asking that you look beyond what looks pretty on Pinterest or in those dreadful Tasty videos, beyond the photos of food in designer-perfect kitchens. I'm asking that you not write off the recipe developers, food writers and bloggers who spend more time developing delicious, delectable recipes than they do honing their photography skills. I'm asking that you consider buying cookbooks that have not a single photo in them.
I'm asking that you think back to the essential cookbooks in your collection, your grandmother's collection. I'm going to make a wild guess that there are at least a couple cookbooks that have very few photos, if any at all. My most treasured cookbooks have ZERO photos, not a single one. Doesn't stop me from cooking and baking from them often.
So I have a Soften Saturday challenge for you: Cook an ugly dish this week. Follow a recipe from a cookbook that has no photos in it. Find a recipe on a food blog that has a photo accompanying it that looks less than perfect. Go out on a limb and try a recipe from a food blogger, recipe developer or chef who focuses more on food than photos. I'd love to hear the results!