This post contains affiliate links. See my disclosure for more information.


Instant Pot Cheese Grits, the perfect comfort food. And it just got more perfect because I'm sharing how to make it in the Instant Pot. No standing over the stove stirring, no waiting for the perfect level of done before stirring in the cheese, just 15 minutes in inactive time while the Instant Pot does the work for you. How great is that?!?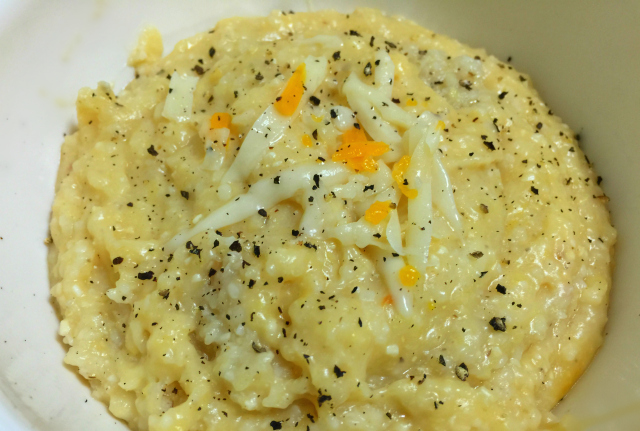 We eat grits often at our house. I like grits just as they are, no cheese, with a bit of almond milk, coconut oil, salt and pepper. Or for a sweet preparation I stir in a bit of coconut milk and maple syrup. But most often, we eat cheese grits as the base to a savory dinner.
The most popular way to eat cheese grits in my kitchen: with chicken fried tofu, garlic kale and a drizzle of pepper jam over the top. I use a sharp cheddar cheese in this dish.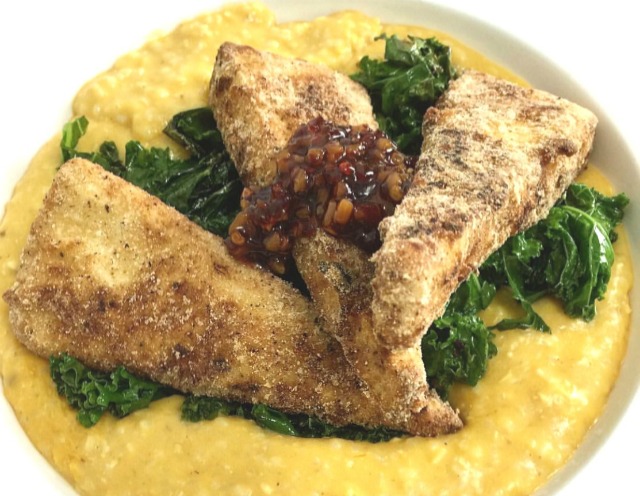 Recently I decided to mix it up a bit and serve this with chicken fried cauliflower. Dare I say I like the cauliflower better than tofu! I roasted the cauliflower steaks in the oven for a bit and then breaded and pan fried them. I'll tell you all about that soon, as I know you'll want the recipe.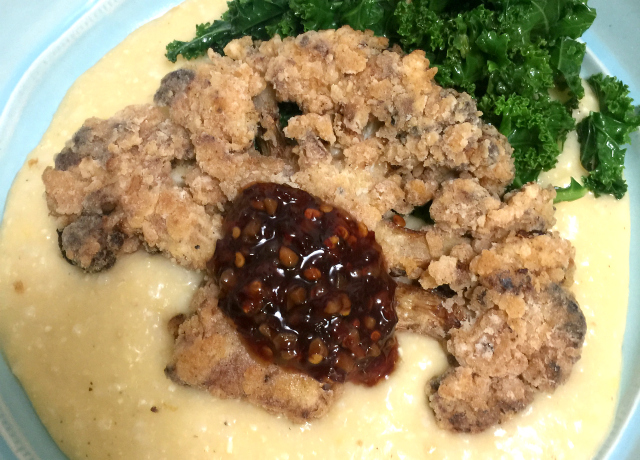 Another favorite here is veggie chorizo (I use Trader Joe's brand) sauteed with onions and peppers, a few heirloom tomatoes, a slice of avocado and chives over cheese grits. So many possibilities!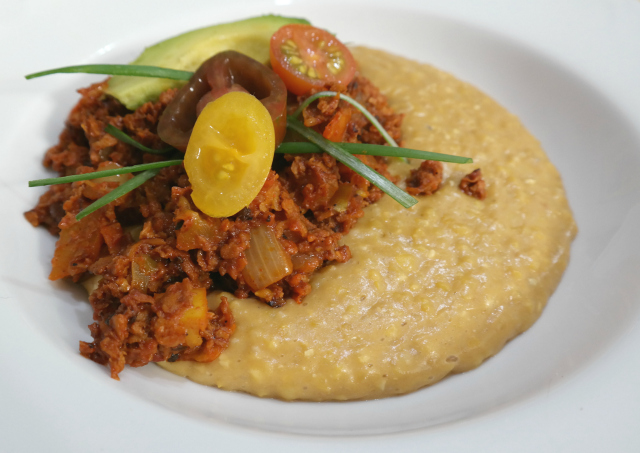 Not that any of these wouldn't make a perfect breakfast, but when I have cheese grits for breakfast, I put a fried egg with a perfectly runny yolk on top. Sometimes I stir in a few spoonfuls of pimentos to make pimento cheese grits.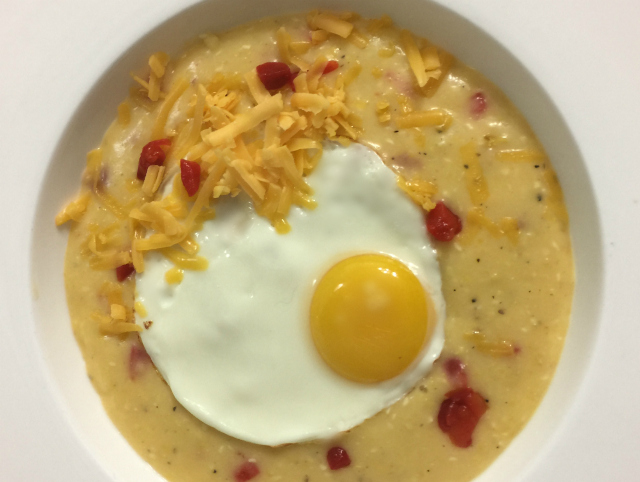 Can we talk about grits for a minute? Grits, like oats, are naturally gluten-free. Nothing but corn. But here's the rub: the way they are grown, transported, processed and packaged exposes them to gluten cross-contamination. You don't need that in your life, so choose your grits carefully. I use only Anson Mills grits. My favorites are Coarse White Grits and Coarse Yellow Grits. Both take 50-90 minutes to cook on the stovetop, but have no fear, the Instant Pot is here! Fifteen minutes of cook time and you'll have hot grits ready to eat.
Click below for the recipe and the low-down on the quickest way to make grits: