This post contains affiliate links. See my disclosure for more information.


Eating a gluten-free diet doesn't always allow for enjoying fried foods in a restaurant. Legal Sea Foods has a way to make this happen and safely so. I recently enjoyed fried clams with fries and cole slaw at their DCA location.
At Legal Sea Foods, you'll find a well marked menu and staff who are savvy to gluten-free diners. I've dined at other locations and found this to be consistent. Items available gluten-free are marked with an asterisk and fried foods are fried separately from any gluten-containing items. Dining gluten-free at Legal Sea Foods DCA was an absolute breeze.
When dining at the DCA location in a busy airport terminal, a table was unavailable so I ordered my food to go. It took less than ten minutes to get my steaming hot order, extra tartar sauce tucked into the bag. Forty dollars well spent! I hustled back to another terminal, through security and to my gate to enjoy my meal, still steaming hot.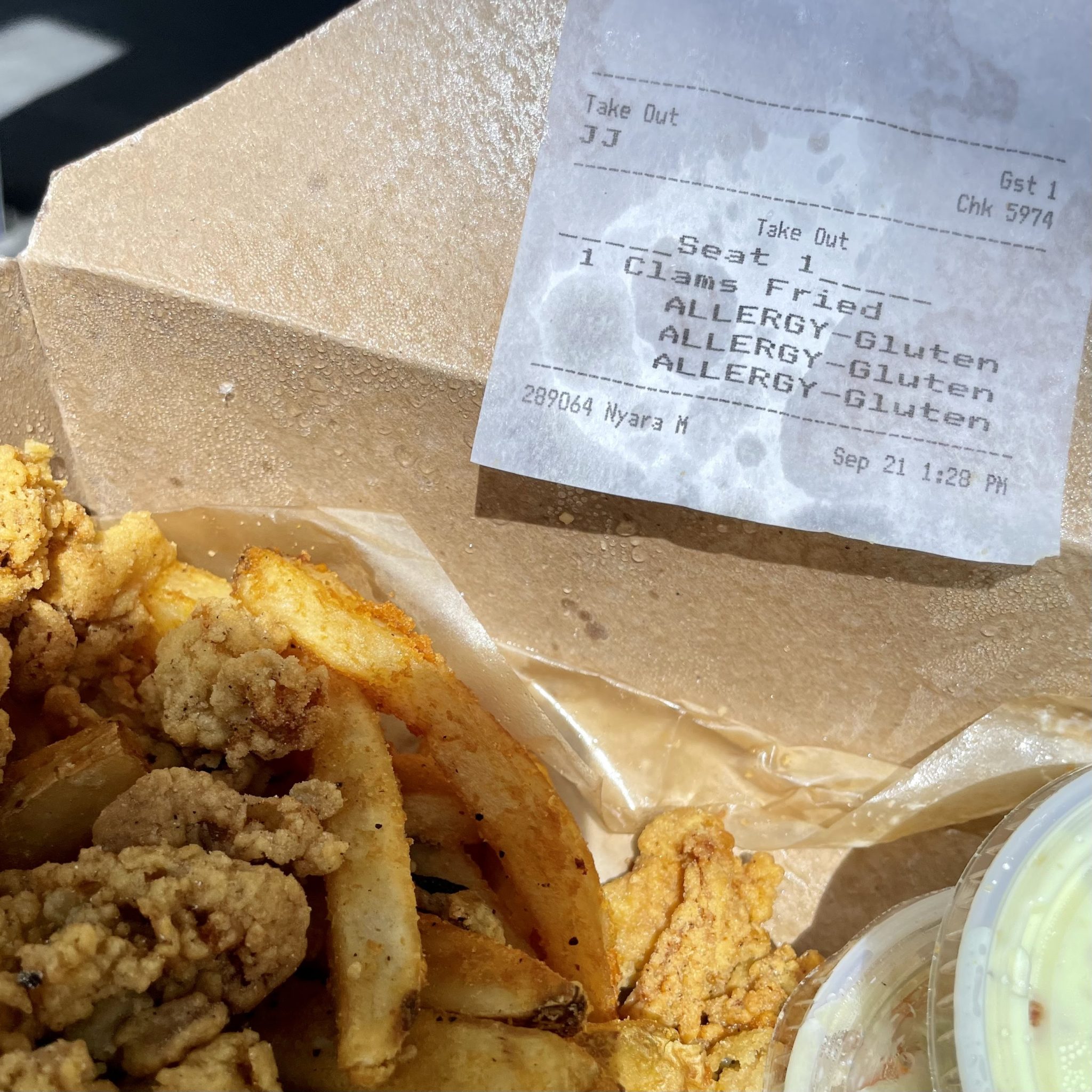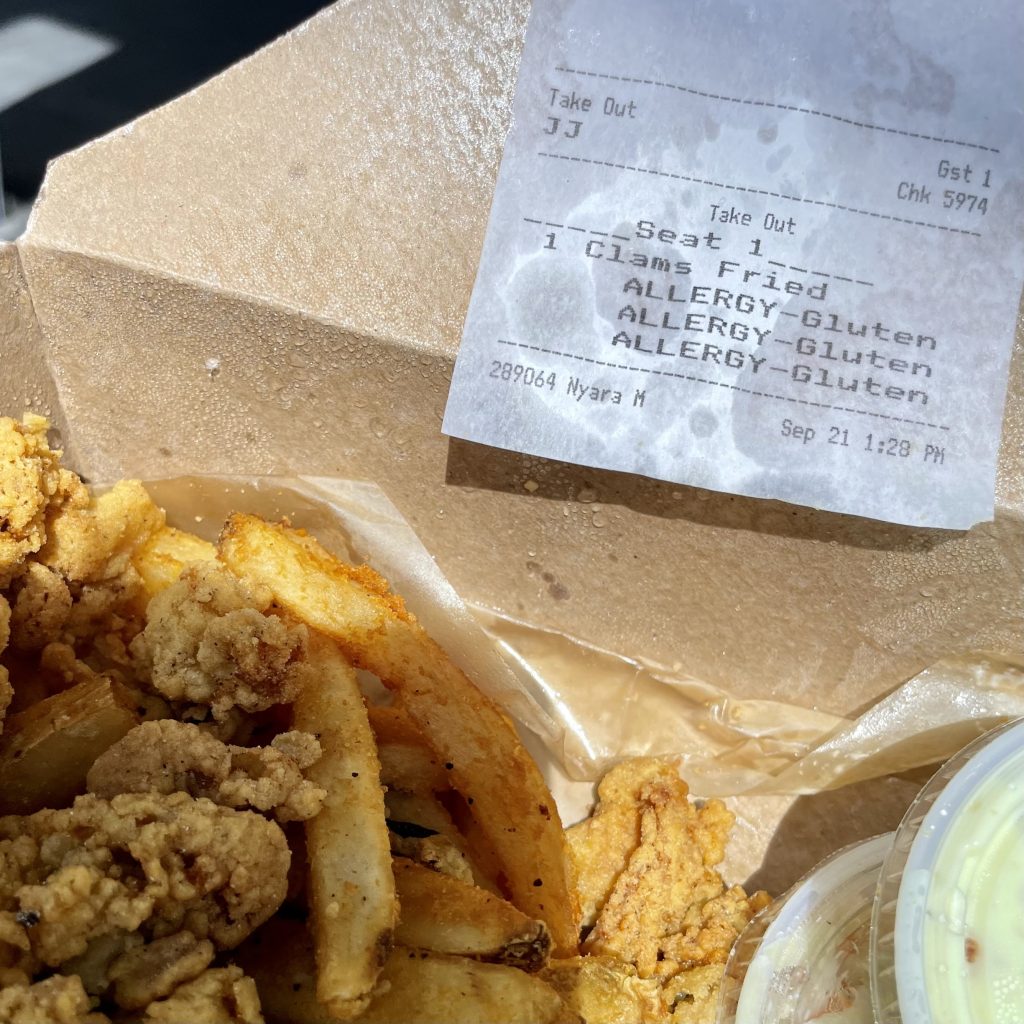 The gluten-free breading used by Legal Sea Foods is perfectly crunchy. Their fries are well-seasoned. The cole slaw is a nice accompaniment, but let's be honest, this meal was all about fried food. I am a long-time vegetarian but have fond childhood memories of having a crab roll at Howard Johnson's when on family vacations. These are every bit as good as I remember eating at HoJo, which says a lot since I've surely inflated that memory a thousand times. The last time I strayed away from vegetarianism to eat seafood was about ten years ago, also at Legal Sea Foods. That says something.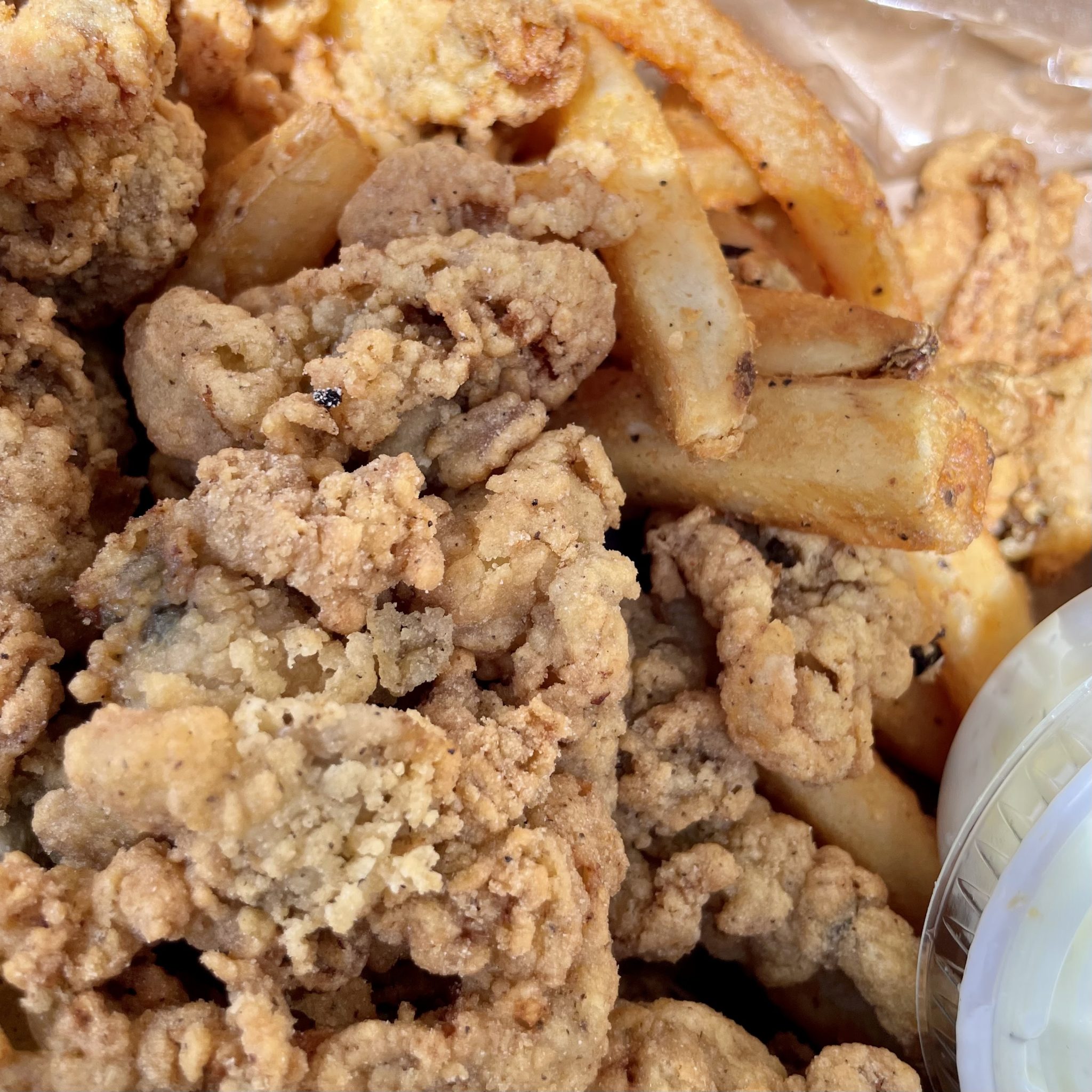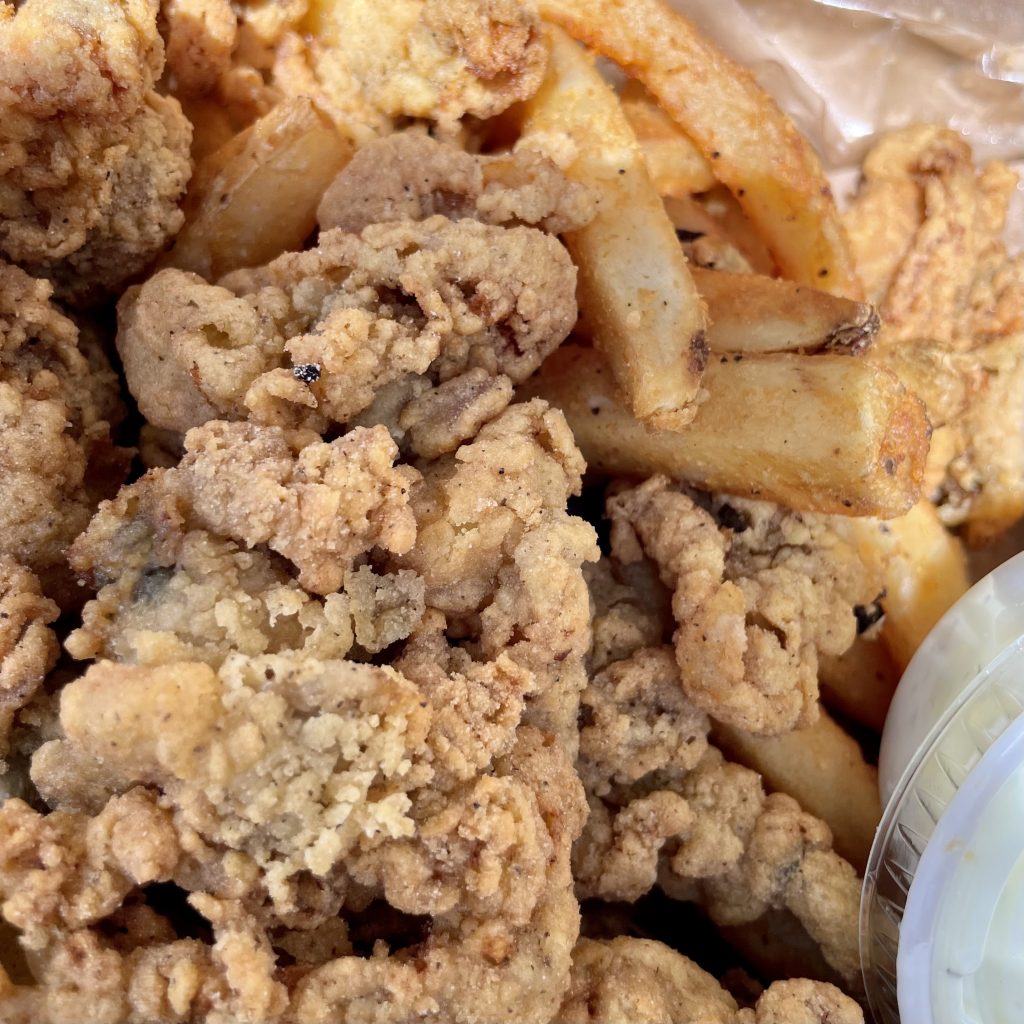 About the DCA location: on 9/21/22, the staff there told me they no longer offer gluten-free rolls. I am not sure if that is a pandemic supply chain issue or a permanent change. The rolls I had the last time I was at Legal Sea Foods were soft and fluffy, perfect to hobble together a version of a clam roll.
The Legal Sea Foods location in this post is located in Terminal 2 of DCA/Washington National Airport. The DCA Location is in Terminal 2, which is not super convenient if you are flying on Southwest. You'll need to either walk 20 minutes each way from Terminal 1 to Terminal 2 or take the bus that is most likely labeled Rental Cars/Garage Parking. When I asked the driver in a bus with an Economy Parking sign, he said the Rental Cars/Garage Parking bus is quicker to get terminal to terminal. It still took 10 minutes on the drive back. You'll have to go through security at Terminal 2 to get food and then again at Terminal 1 to get to your Southwest gate. When taking the bus to Terminal 2, if the bus is making two stops, the stop nearest American will have a shorter walk to Legal Sea Foods.
If you happen to be on an airline other than Southwest and haven't been inside Terminal 1 with only nine gates, I encourage you to make the trek over. It's a marvel of mid-century architecture and worth having a look.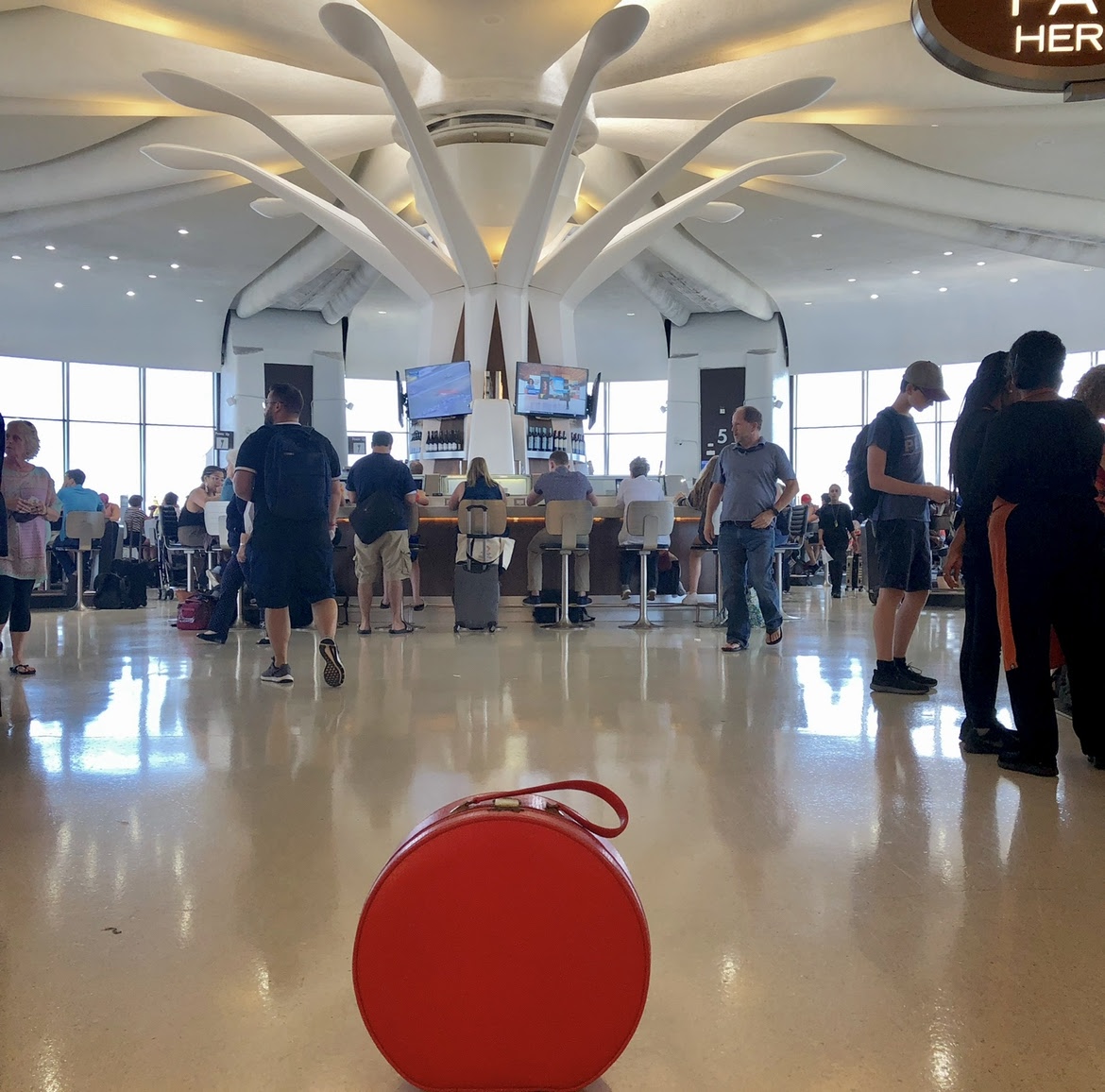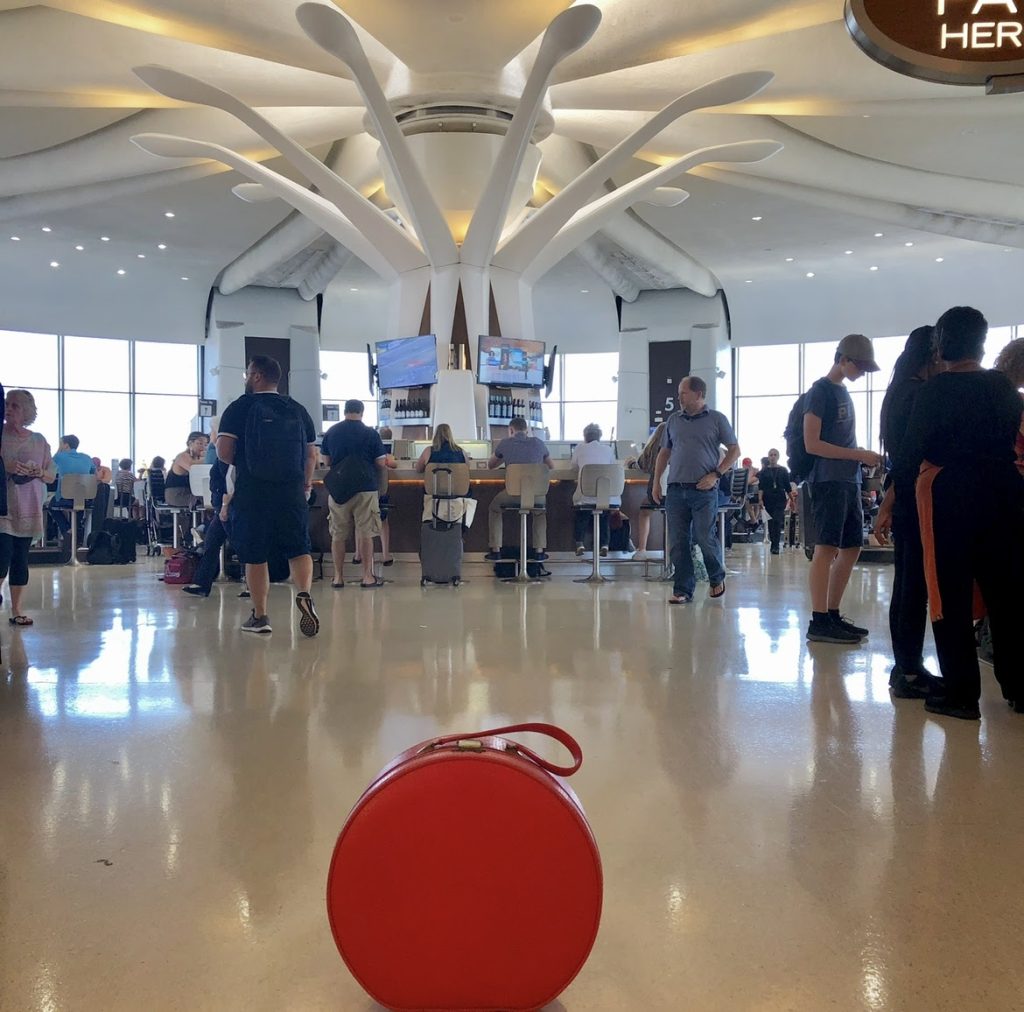 The I Ate Here series is not intended as a restaurant review, rather a summary of my experience dining out. Menu prices, items and ingredients featured were current at the time of writing. Please read the menu carefully and ask for assistance in ordering if you have dietary restrictions. It's a good idea to call ahead and let the restaurant know of your food needs. It is imperative you ask the necessary questions every time you dine out!
Writing bad reviews doesn't feel good. Only in extreme cases (a total of two in thirteen years) where gluten has been apparent in my food or the handling of my food restrictions was of great concern do I share anything less than a recommendation. I'd rather share a good recommendation with you. I hope that's what you are looking for anyway, recommendations on where to dine and fun places to visits in your travels. Thanks for understanding.