This post contains affiliate links. See my disclosure for more information.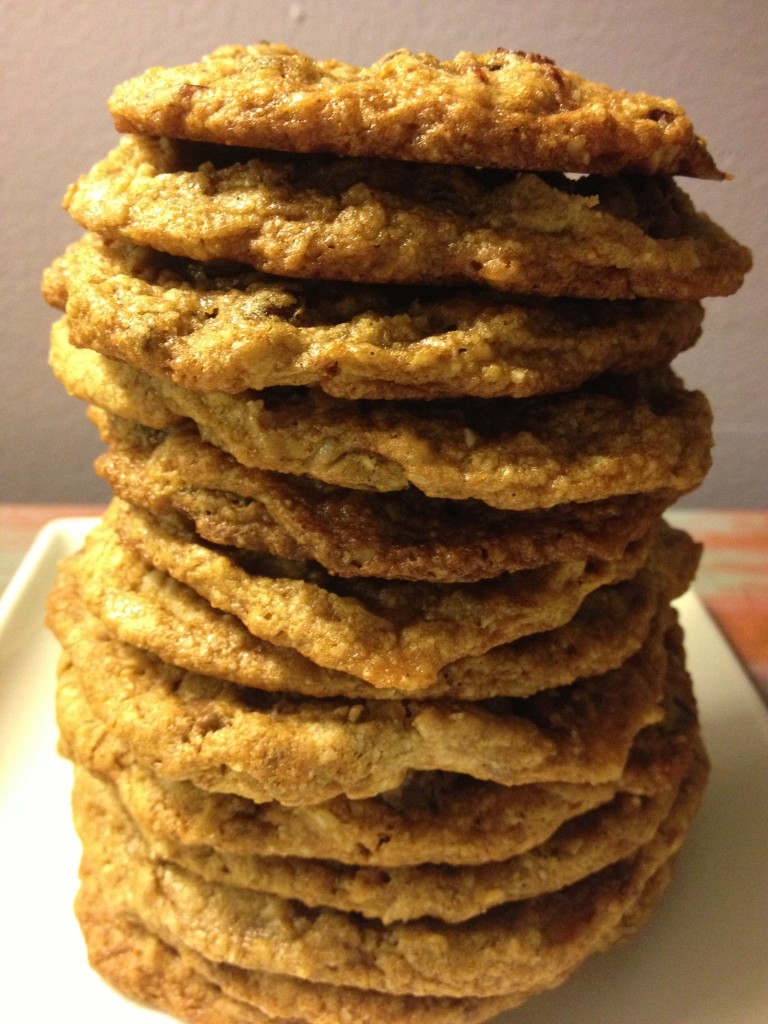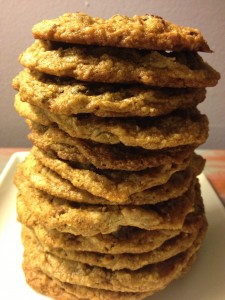 Happy National Cookie Day!
I recently baked an old favorite of mine. I've been baking these cookies for years, starting way back in the gluten-full years, back before becoming conscious of what and how much I was eating.
These started out as a recipe I discovered on the Martha Stewart show, but I couldn't find dried cherries then so I used cranberries instead. Now, I've mixed it up even more, removing the gluten, changing up the sugar and tweaking a few other ingredients.
Guess what? This latest variation is even better than the original! I was proud to share these at a cookie exchange, gifting them to a lovely lady with no dietary restrictions. I hope my recipe modifications were undetectable, the cookies eaten with the same relish as any great cookie. On a selfish note, I was tickled to eat a few with a glass of cold almond milk. What a sweet treat, cookies and milk!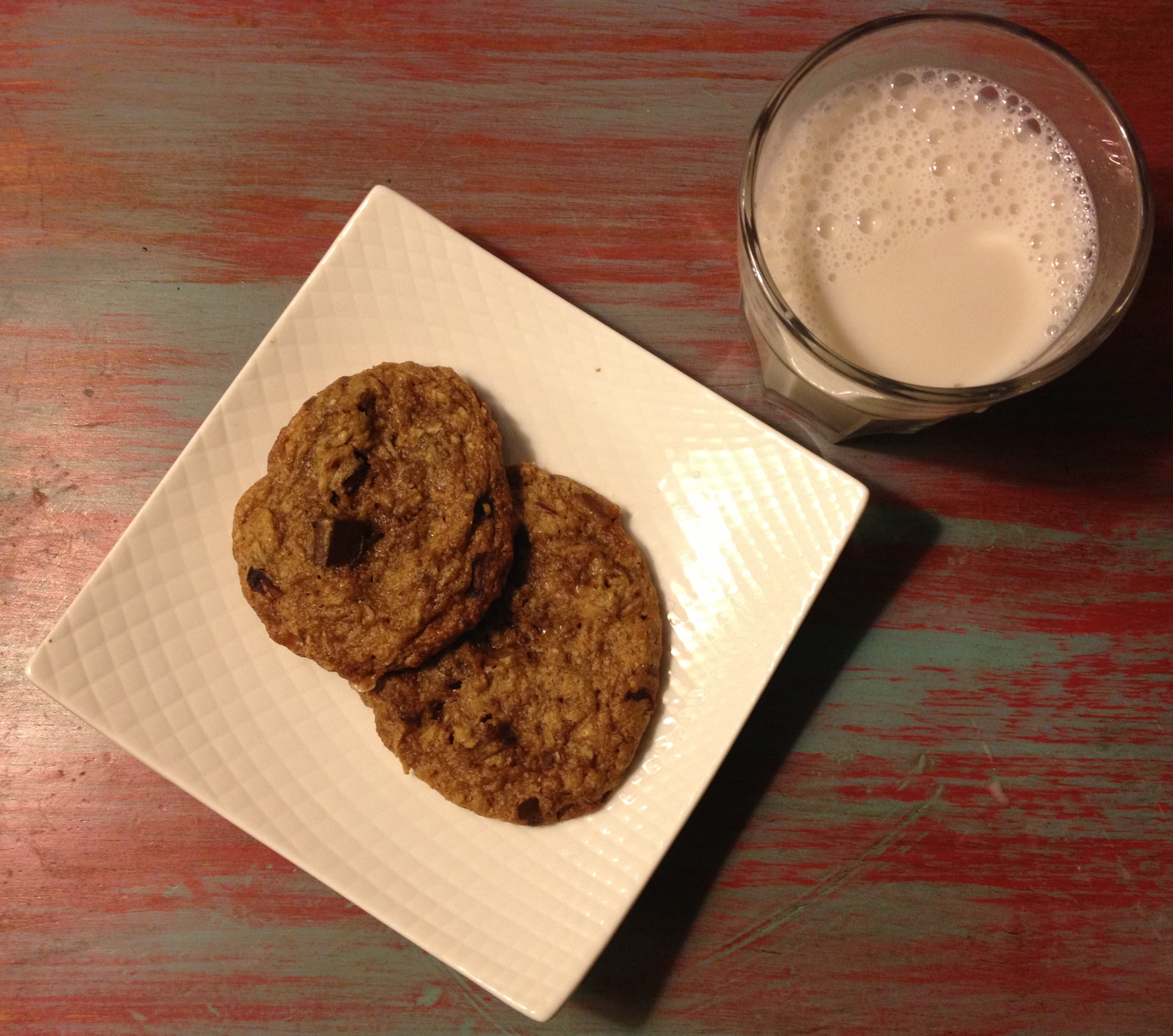 An Old Favorite, Re-Visited. Chocolate Toffee Cranberry Oatmeal Cookies
Ingredients
2

sticks Earth Balance butter substitute

, room temperature

1 1/2

cups

coconut sugar

1

egg

2

teaspoons

vanilla bean paste or vanilla extract

1 3/4

cups

almond meal

3/4

cup

of Johnna's gluten-free flour blend

2

t

. guar gum

1

t

. baking soda

1 1/2

cups

gluten-free oats

1

cup

chocolate chunks

(I use Enjoy Life)

1

cup

dried cranberries

(I use Eden Organics)

1

cup

toffee pieces
Instructions
Heat oven to 350 degrees. Line two baking sheets with silpat mats or parchment paper.

In bowl of stand mixer, cream Earth Balance and sugar until light and fluffy. Add egg and vanilla extract, mixing on medium until well combined.

In a separate bowl, combine almond meal, flour, guar gum and baking soda. Add a bit of the dry mixture to the stand mixer bowl, mixing on low until combined. Repeat two times, mixing in all of the dry ingredients into the mixture in the stand mixer bowl.

Add oatmeal and mix well. Last, add in chocolate chunks, cranberries and toffee pieces. Do this on low speed.

Divide the dough into three equal portions and roll into logs using plastic wrap, 1 1/2 inches in diameter. To bake, cut logs into 3/4 inch pieces. Bake on baking sheets until lightly browning on the edges, 9-12 minutes. Let cool for a few minutes on the baking sheet, then move to cooling racks.

If you do not want to bake all of the cookies at once, freeze the extra logs of dough. We like this in our small household, as it is easy to have frozen cookie dough handy and slice off just a few cookies at a time!