This post contains affiliate links. See my disclosure for more information.


Not one to miss a food holiday, I celebrate New Year's Day with black eyed peas. While I enjoy them year-round, I especially enjoy the tradition we have at our house, serving L.A. caviar with tortilla chips.
L.A. Caviar is sort of a dip. Well, no it's not dip. It's more like chutney. No, scratch that, it doesn't contain any fruit so I don't think technically it's a chutney. Maybe it's a relish. Or maybe it's just darned good eating. Yep, that's what it is.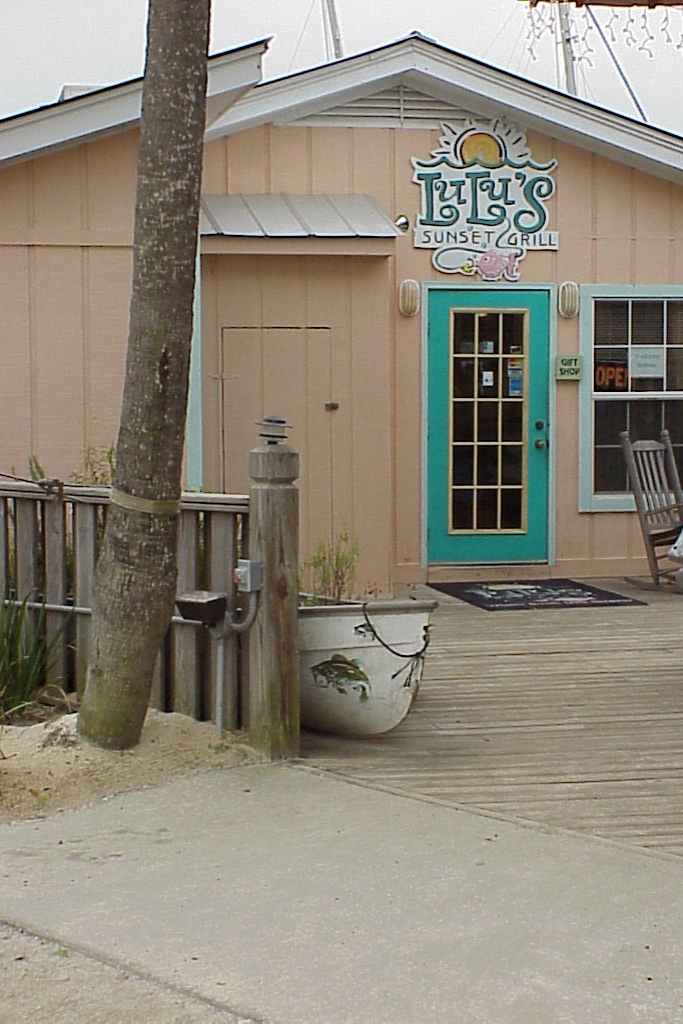 I first tried L.A. Caviar at Lulu's, way back when it was in the original location on Week's Bay in Lower Alabama. We had so much fun there more than 10 years ago. That place with either a dive or cleverly disguised to make it appear as one. The dock that extended out into the bay held a sign with this ominous warning: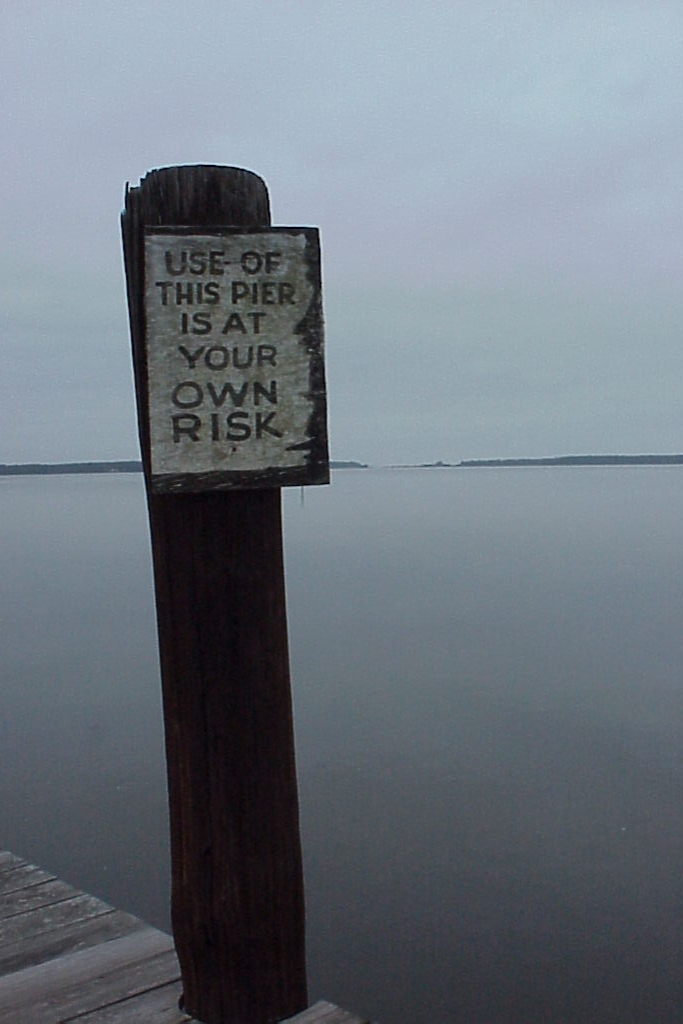 In addition to good eating, there was also live music there, on a pirate ship stage. It was chilly when we were there, so everyone huddled inside. The raw bar wasn't open but I could picture the fun that happens there.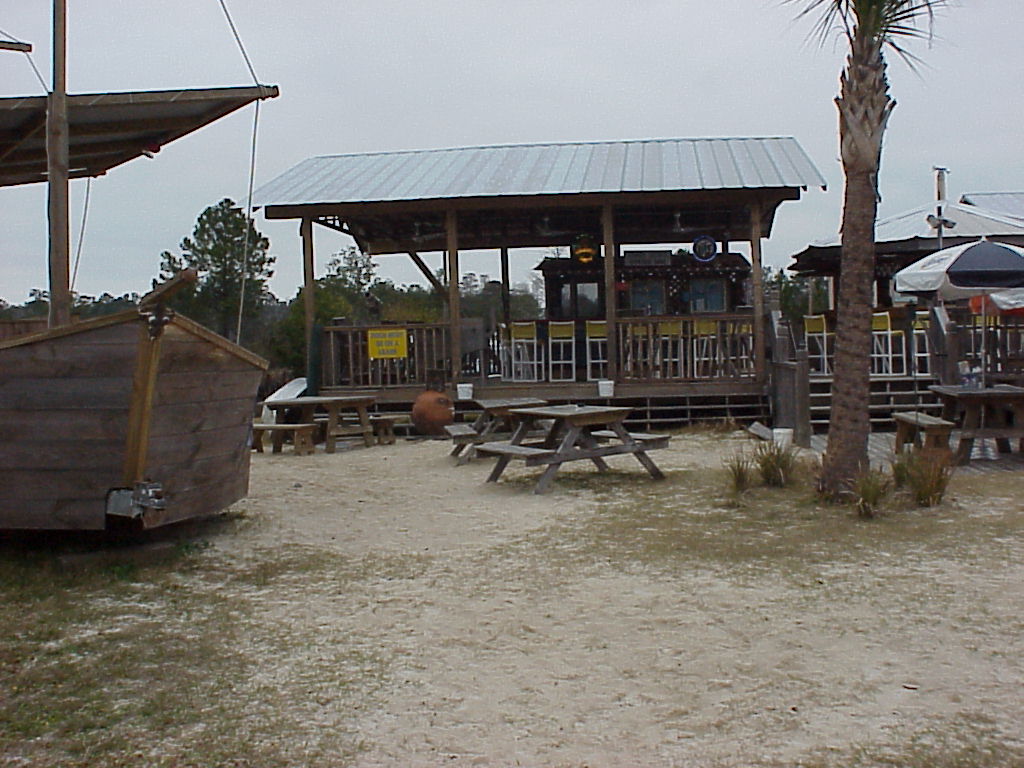 While digging through my antiquated photo archives to find photos of Lulu's (CDs from Ofoto that came from me submitting some of my first digital pics shot on a Sony Mavica that used 3.5″ disks), I came across this pic of my and my favorite fella from our visit. He still likes loud shirts and I've slimmed down a tiny bit.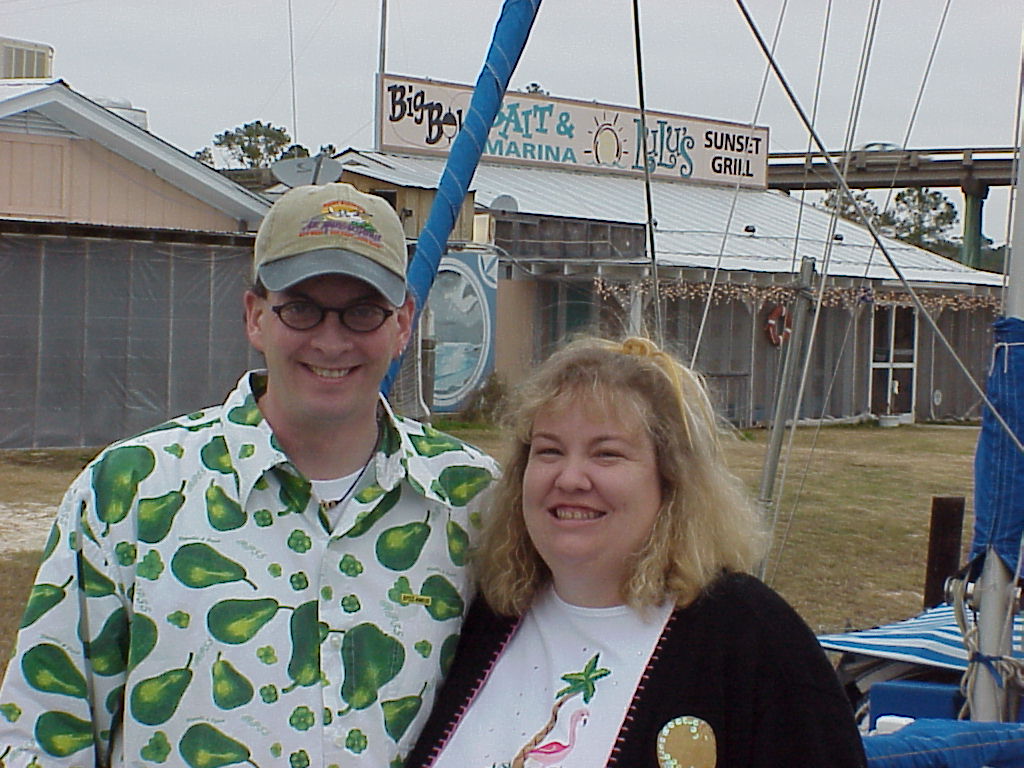 Lulu (aka Lucy Buffett, Jimmy's sister), the owner of Lulu's, has shared this recipe widely. You can find her original version here. Or go visit her restaurant, it's still on the menu. What follows below is my version. I hope you will enjoy it as much as we do. I wish you all the best in the New Year!
L.A. Caviar
Makes plenty for a small family, or enough to share with a couple of friends
1-11 oz. container of Melissa's black eyed peas, found in the refrigerated produce section
(You could also used canned, about 2 cups worth)
1/2 cup chopped red onion
3/4 cup chopped bell peppers, I use red and green
1/2 cup quartered cherry tomatoes
1/4 cup chopped fresh parsley
1/4 cup balsamic vinegar
2 T. olive oil
2 T. sugar
dash of salt and pepper
Mix all ingredients together and refrigerate overnight before serving.