This post contains affiliate links. See my disclosure for more information.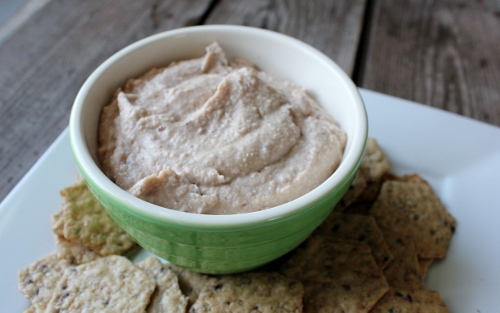 Black Eyed Peas are one of my favorite foods to assure good luck in the New Year. This hummus is a quick and easy way to eat black eyed peas, along with other good-for-you ingredients like olive oil and roasted garlic.
Oh, the roasted garlic! This recipe uses an entire head (not a clove, a head) of roasted garlic. Since you're going to roast one for the recipe, might as well go ahead and toss a couple more in the pan so you have some for later to spread on toast or toss on a pizza.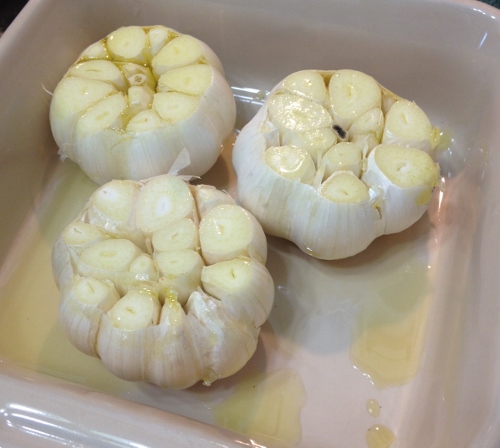 This recipe works with either a 15 ounce can of black eyed peas or an 11 ounce container of soaked black eyed peas that are most likely in the product department at the grocery store. If you choose to use the 11 ounce container, you should probably cook the black eyed peas first. I have made it using them straight from the container (essentially raw) and the flavor isn't a delicious as when they are cooked first.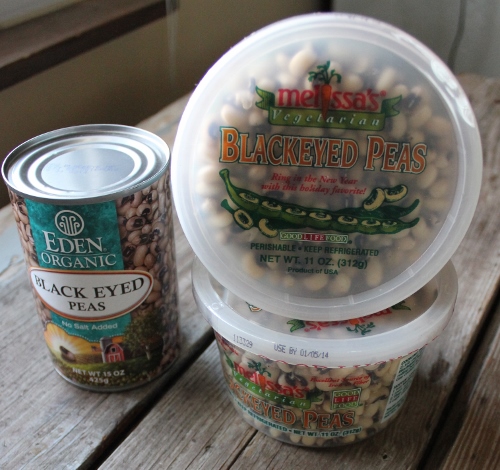 OH! A quick tidbit…a recipe teaser actually. If you enjoy pita wedges with hummus, check back tomorrow. I've created an amazing recipe for gluten-free pitas that are also grain-free AND nut-free. I'm so excited to share it with you!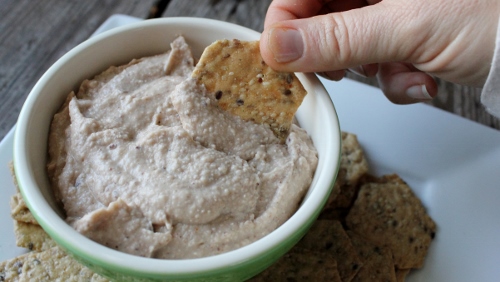 Black Eyed Pea & Roasted Garlic Hummus
Ingredients
1

head garlic

1

teaspoon

olive oil

1-15

ounce

can black eyed peas

(drained & rinsed) or 1-11 ounce container soaked black eyed peas

2

Tablespoons

fresh lemon juice

2

Tablespoons

chopped onion

1/2

teaspoon

cumin

1/2

teaspoon

sea salt

1/8

teaspoon

cayenne

4

Tablespoons

olive oil
Instructions
Heat oven to 400 degrees.

Cut top off of entire head of garlic. Place in a shallow baking dish. Cover cut surface with 1 teaspoon of olive oil. Cover pan with foil and bake for 35 to 40 minutes. Remove from oven and allow to cool.

In bowl of food processor fitted with "S" blade, squeeze out roasted garlic. Add black eyed peas, lemon juice, chopped onion, cumin, sea salt and cayenne. Process until it is a chunky consistency.

With food processor running, drizzle in olive oil. Run until it is very smooth.

Serve with crackers, cucumber slices, carrots or pita wedges.
If you're looking for another recipe using Black Eyed Peas, check out my L.A. (Lower Alabama) Caviar. I eat this year round. It's delicious with tortilla chips!
Do you celebrate the New Year with specific foods? How about Hoppin' John? Or do you eat greens? Sauerkraut and apples? We don't have other food traditions here and I would love to hear about yours!