This post contains affiliate links. See my disclosure for more information.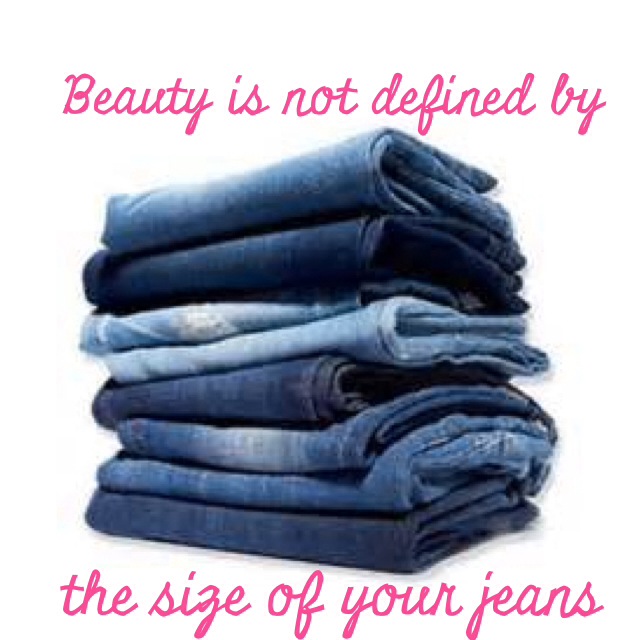 This week I've worn jeans twice. The first pair were a size 8. The second pair, a size 12.
I have not gained enough weight in one week to need to buy jeans two sizes bigger. Had I worn them the other way around, I might have tricked myself into thinking I had magically lost two sizes this week. That isn't true either.
Two things to consider: first is that sizing is insanely inconsistent. Second, you are beautiful regardless of the size on the tag in the back of your jeans. That number doesn't define you.
Your beauty comes from a much more significant source than your jean size. Let it out, revel in your beauty right now, not when the number on the tag is in agreement with that ugly voice inside you that says you need to be size X before you can be happy, feel beautiful, deserve great things in life.
Beauty….it's not defined by the size of your jeans.