This post contains affiliate links. See my disclosure for more information.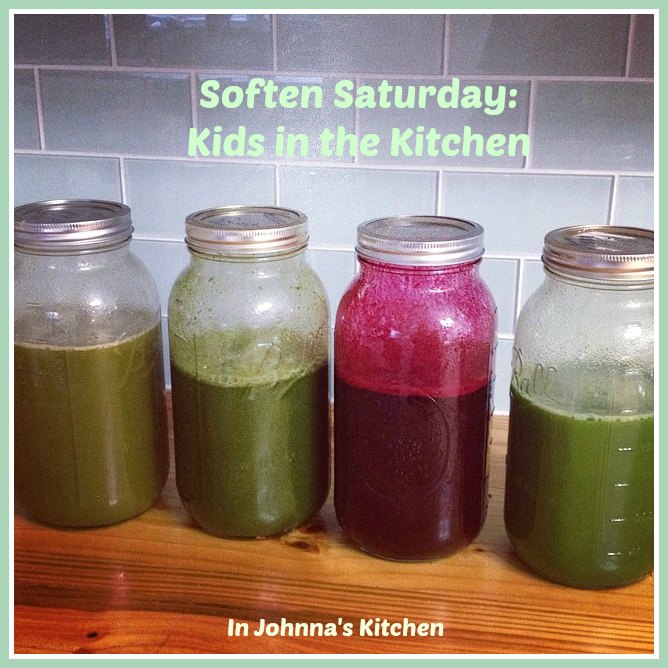 When I teach cooking classes, those reluctant to embrace my healthier food concepts often say two things to me: "You must not have kids," and "My kids would NEVER eat that!"
They are right, I do not have kids of my own. I feed lots of families, lots of littles, in my kitchen. While having kids wasn't in the greater plan for me, it doesn't mean I am clueless when it comes to feeding mini versions of me or you. And about your kids NEVER eating healthy options, are you sure?
Cuz here's the deal…I have kids in my kitchen and in my cooking classes often. They eat what I share in class. Often they go home and make those dishes for their families. They are involved in the experience and therefore embrace it. I'm making a guess here that sometimes they are more willing to try new things than those who cook for them.
This morning I taught a juice and smoothies classes. One of my students was an 11 year-old young man. He tried every single thing I made in class, from green juices to hemp milk to smoothies thick with chia seeds and kale. He was eager to learn, eager to sample foods that are high on the "my kid would NEVER eat that" list.
After class, while waiting for his ride, the lovely lady working at the culinary center asked him what his favorite thing was from class today. He enthusiastically replied, "The Beet Juice! I really, really liked it!" Beet juice is a hard sell for many, yet this kiddo liked it better than the almond butter-chocolate-banana smoothie concoction he had also sampled.
My Soften point this week: the next time you think your family or your sweet little wouldn't embrace a new healthy dish, just give it a try. Involve them in the experience. Get them in the kitchen with you and dive into this together. Your kids are awesome little people and may be more open-minded about food than we realize. Try softening the "never gonna eat this" with a "maybe they will like it" and see what happens. 🙂