This post contains affiliate links. See my disclosure for more information.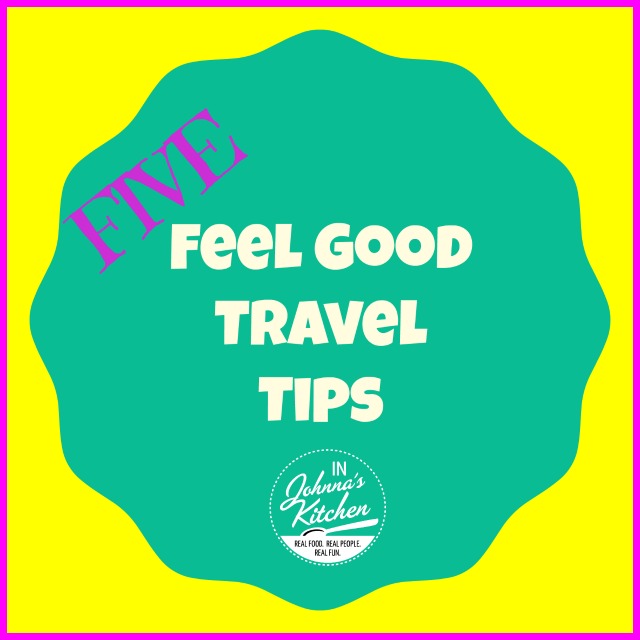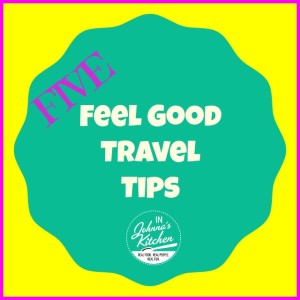 Perhaps I've mentioned this, but in case I haven't, I've been on the go all Summer, travel, travel, adventure and more travel! Travel is one of my very favorite things to do, right up there with cooking and baking and having fun. That said, I know travel is sometimes stressful, exhausting and can be a wee bit un-fun. (One day I'll tell you about being stranded in the middle of nowhere, waiting for hours on a tow truck that never came, hanging out in a gas station bathroom through a tornado warning…but another day, ummkay?) When I start feeling a little beat down by my travels, I have a quick list of Five Feel Good Travel Tips that I refer to. I'm excited to share my tips with you!
Here's the crazy thing: a quick glance at these things might lead you to believe these tips make other people feel better. And they just might! But you know what else? They will also make you feel better!
1. Be KIND to the folks behind the counter at the hotel/campground/tourist attraction. I was checking in at a hotel recently and the sweet lady behind the counter said, "How are you today sugah?" (Did I mention I've spent a little time in the South this Summer?) I told her I was doing just great and asked how she was doing. She paused, looked down at the counter and then told me I was the first person that day who had asked how she was doing. And I really wanted to know! The week before, I saw a guy rip into a hotel clerk. No one left that situation feeling good, not that guy and not the clerk, not even me standing in line behind him. Folks in the hospitality industry are, for the most part, working hard to make your travels easier. You treat them right and you never know what you might be treated to in return. (I'm not suggesting you be kind in hopes of getting an upgrade or freebies, but it happens…)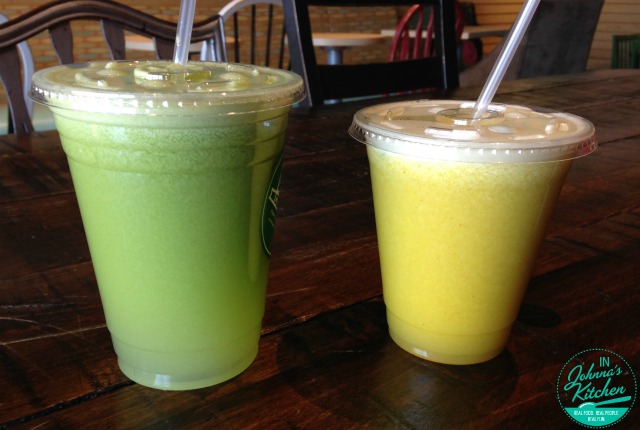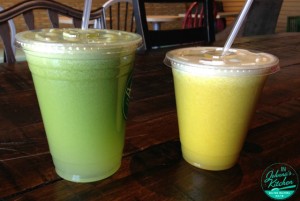 2. Pay the toll for the car behind you. Pay the tab for the car behind you in the drive-thru lane. Put quarters on a machine at the laundromat. Buy a green juice for the stranger/new friend beside you at the juice counter. Sure, you can do these all at home, too, but these are great to do when on the road. An act of kindness will add a little spring to your step. There's a bit of science behind this, too. Doing good reduces cortisol, the stress hormone. Doing good also increases oxytocin, dopamine and endorphins, the feel good chemicals. If travel stresses you out, do a bit of good along the way and see if it helps!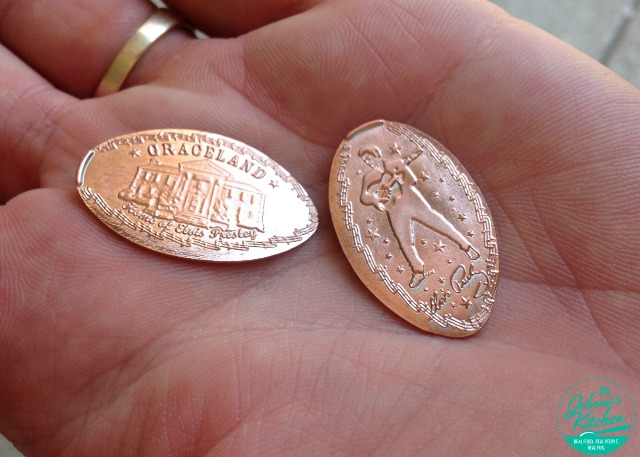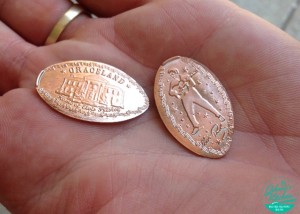 3. Buy a souvenir for someone else or send a postcard. This sounds crazy, I know. But taking the focus off of yourself when traveling and doing something for someone you care about is a great way to feel good. It doesn't have to be expensive. I bought my sister a smooshed penny recently. We both collect them and enjoyed chatting about my travels and the recent additions to her collection. And about postcards–sometimes I send one to myself. A quick note about the day's travels brings all of the fun back into focus and I look forward to seeing them in the stack of junk mail and bills when I get home.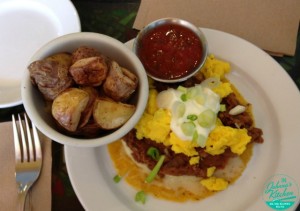 4. Shop and dine local. Not only will you be getting a truly local experience, you'll be helping out the communities you visit when you shop in the small, family owned businesses and dine in their restaurants. You know from my "I Ate Here" series that I avoid most chain restaurants in favor of finding a local spot to eat. I do this because I feel like I get a better meal, often made with local ingredients, but also to support the communities I'm visiting. Think this doesn't matter to the business owners? On Sunday I was having brunch while traveling with my favorite fella when we ran into a chef from another local restaurant. We had a lovely visit. When the chef was leaving, he turned back and stopped, put his hand on my fella's shoulder and sincerely said, "I want to thank y'all for spending your hard-earned money in our city." That feels pretty darned good.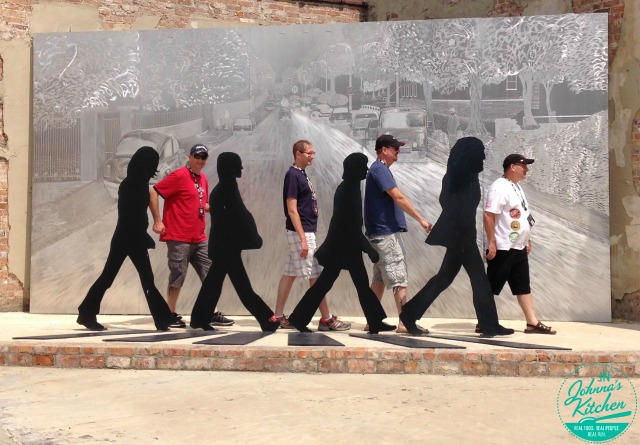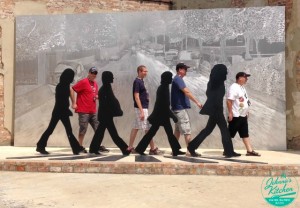 5. Do something off the beaten path. Find some quirky attraction on Roadside America or Roadtrippers to visit. (Both have smartphone apps, too.) Earlier this week we visited the only town in Arkansas the Beatles are known to have ever visited. Not performed in, just visited. Yet the town has built several really amazing attractions and has a huge Beatles festival every year. It feels good to visit spots like this in the ever-widening sea of corporate tourist traps. Plus you can tell your friends you visited the World's Largest Ketchup Bottle or Ball of Twine. They will be in awe. 😉
Now let's hear from you! What do you do to feel good while traveling? What boosts your spirits, keeps travel fun? Leave a comment below, I love hearing from you!
P.S.–I've shared some travel tips in the past, too! If you need ideas for packing healthy food for a flight, click here. If you need tips for making travel less stressful, click here.