This post contains affiliate links. See my disclosure for more information.


I love me a food holiday and today is one of my absolute favorites. It's National S'mores Day!
Today I'm sharing some of my recipes for S'mores, all with a twist on the traditional campfire favorite. At the bottom of the post, I've included some resources to help you make s'mores at home, even without a campfire. But let's start with the recipes…
If you want to go all-in celebrating the day, you'll need s'mores for breakfast. Check out S'mores Donuts. They are gluten-free, dairy-free and have less refined sugar. You'd never know it though, these taste divine! (Grab yourself a donut pan!)
How about adding a little fresh fruit to your s'mores celebration? My Toasted S'mores Stuffed Strawberries fit the bill. (Oh, and there might just be a Nutella variation in this one…)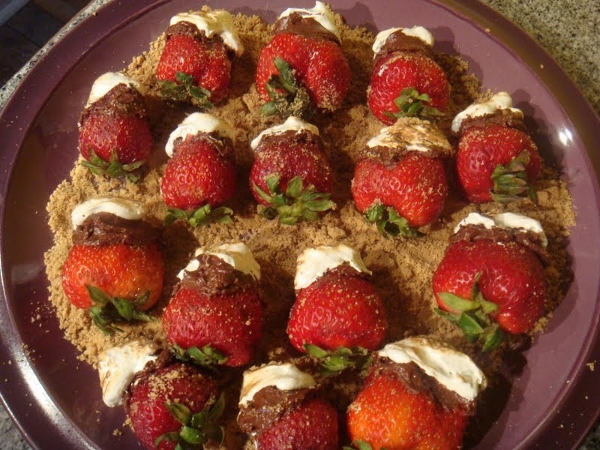 My absolute favorite way to enjoy the toasted marshmallow, chocolate and graham flavor of a s'more is in my S'mores Cupcakes. The chocolate cake in this recipe is absolute perfection. Add a toasted marshmallow with a little bite of a gluten-free graham-style cracker and you've got a clever take on s'mores that will have your tastebuds dancing like the flames of a campfire. Except your hair won't smell like a campfire tomorrow morning. 😉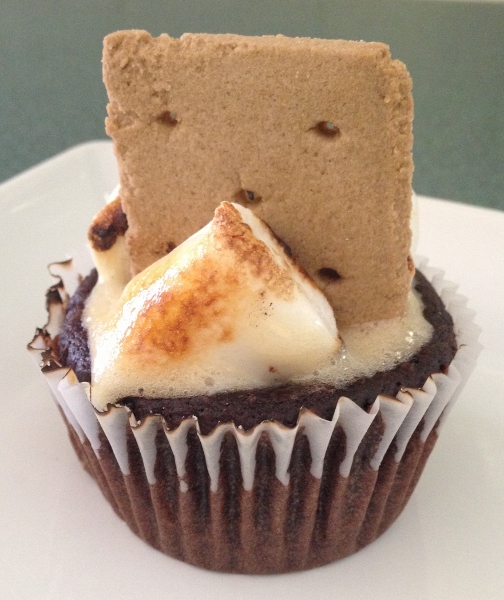 If you want to celebrate National S'mores Day with a friend, here's my advice: take a batch of S'mores Bark to them. That's what I'm doing today to celebrate. You can make it ahead of time, package it in a cute bag and drive it across town. Super easy AND so good you may have a hard time getting across town with it. I might have to make two batches…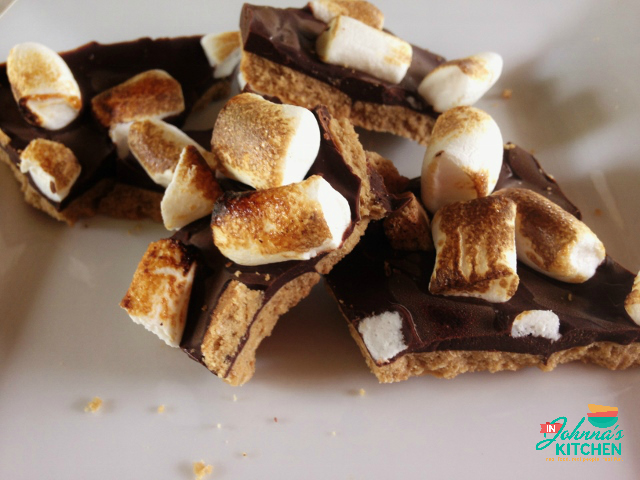 S'mores Resources
Here are a few kitchen gadgets and ingredients I find helpful when making s'mores-themed treats at home.
First up, a kitchen torch. If you don't have a gas cooktop and don't want to build a campfire just to toast marshmallows, this will come in super handy. It's also great for caramelizing the sugar atop creme brulee. I use mine more often than I ever could have imagined!
Second, marshmallows. I am in love with Dandies, the vegan marshmallows from Chicago Vegan Foods. Even if you are not vegan, give these puffy little pillows of sweetness a try. They are air-puffed, giving them a soft texture unlike any other marshmallow. Plan to use the entire bag in whatever you are baking, they just don't stick around long. One for the cupcake, two in my mouth…
If you are gluten-free, you probably know that graham crackers contain gluten. So what's a gluten-free eater to do? I like the Kinnikinnick S'moreables best. They are what is shown in all of the recipes above.
There you have it, everything you need to properly celebrate National S'Mores Day! Thanks for dropping by to get the party started. Now let's go eat!
Full Disclosure: This post contains affiliate links. Should you make a purchase from a link in this post, you will still get the same super duper price and I will make a small commission. Using affiliate links allows me to continue providing high quality, original recipes tested in my kitchen along with travel and dining recommendations at absolutely no charge to you. I appreciate your support!