This post contains affiliate links. See my disclosure for more information.


I've been sharing this cupcake with my culinary class students lately and it's so good I wanted to share with you, too!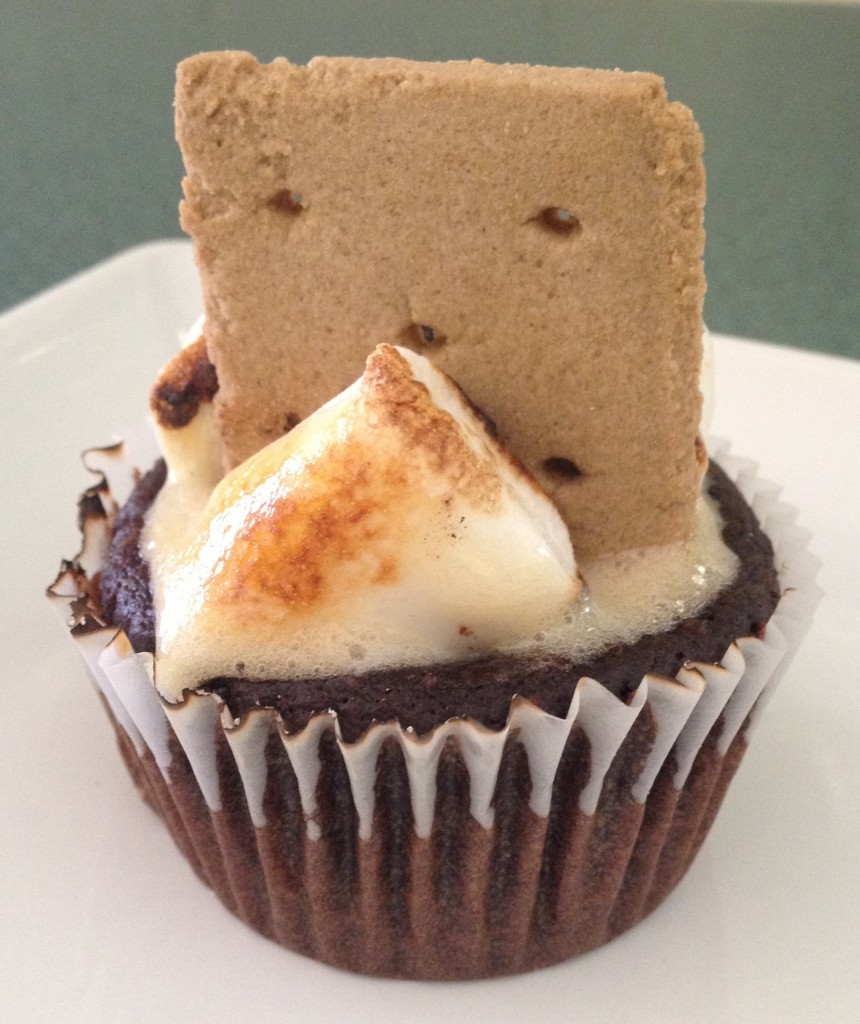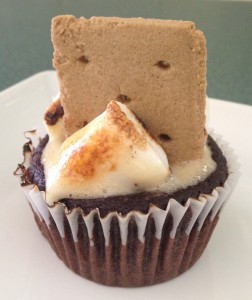 For a vegetarian, regular marshmallows aren't an option because they contain gelatin. Worry no more, my fellow gelatin adversaries! These cupcakes fix that challenge and even have the oooey-gooey roasted marshmallows on top.
Here's what you will need: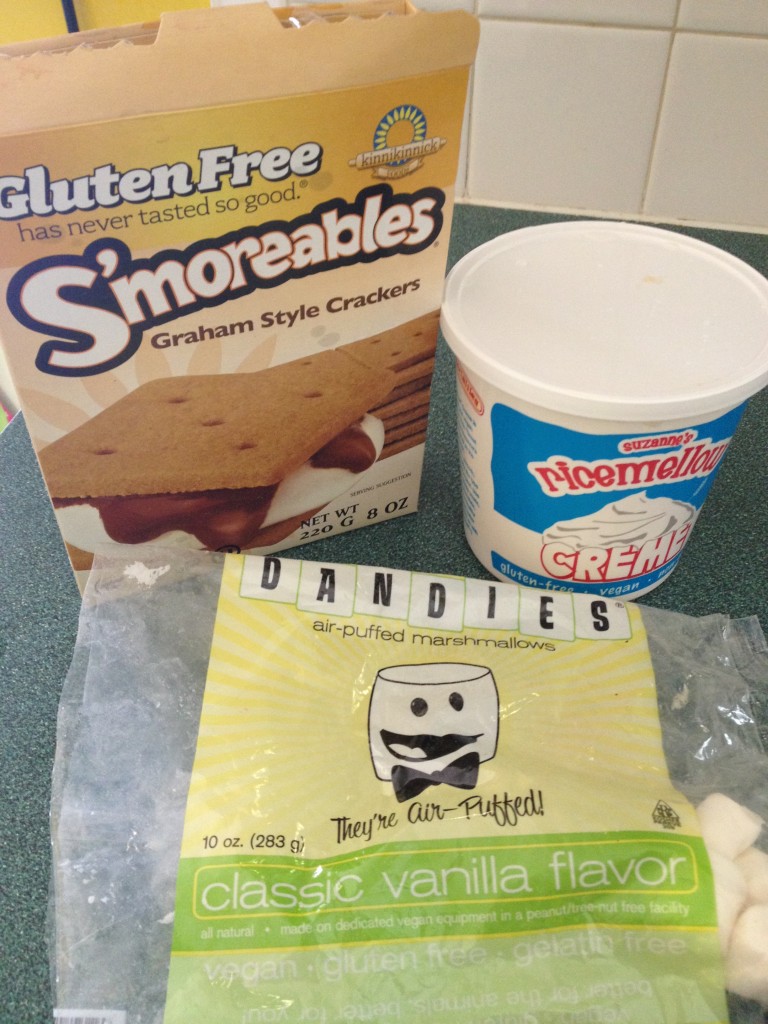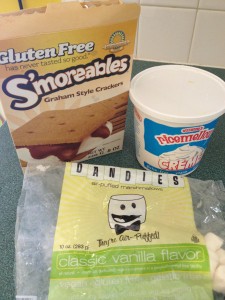 1 batch of My Favorite Chocolate Cupcakes
1 container of Suzanne's RiceMellow (like marshmallow fluff, only free of eggs)
1 box of Kinnikinnick S'moreables Graham Style Crackers — 8 oz
1 bag of Dandies vegan marshmallows
Bake the cupcakes according to this recipe and allow them to cool.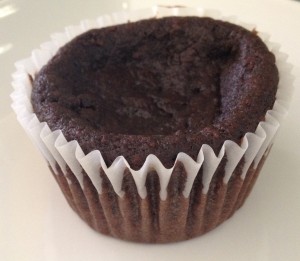 On top of each cupcake, put a quick schmear of the RiceMellow. This will act as glue for the marshmallows.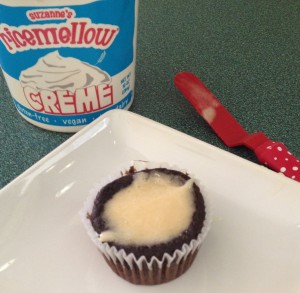 Place a few Dandies marshmallows on top of the RiceMellow.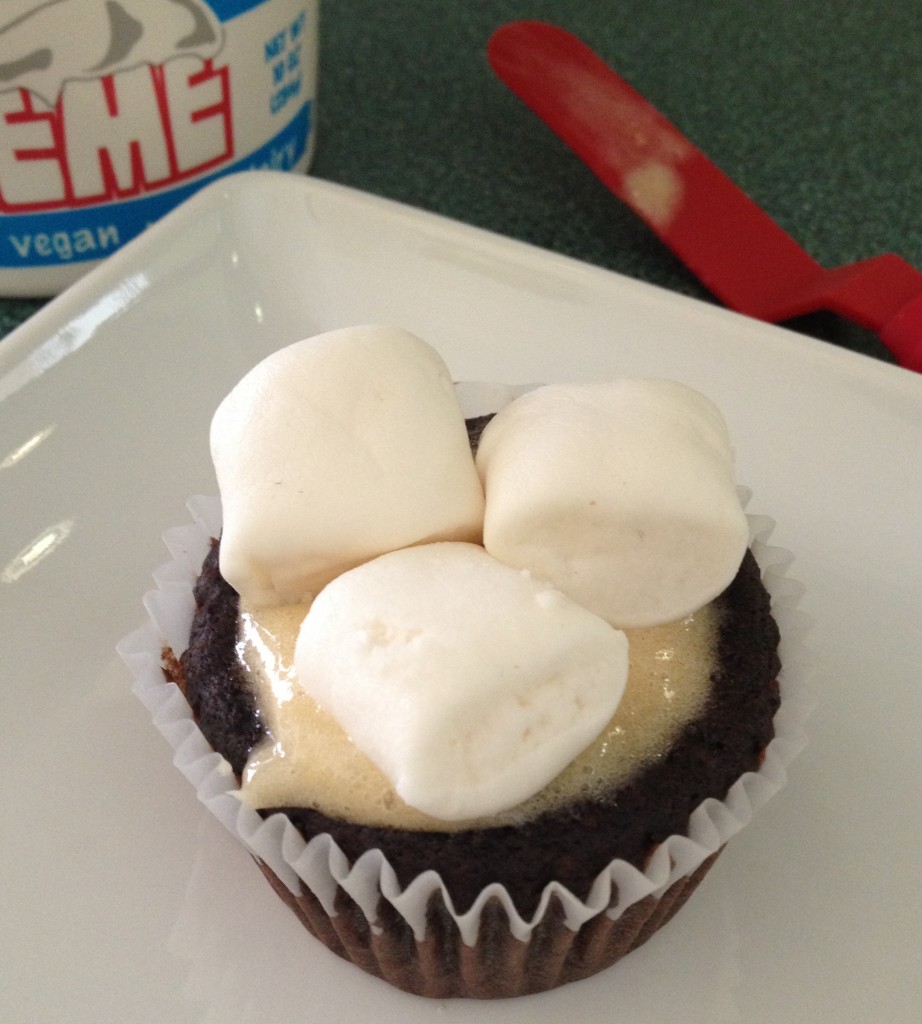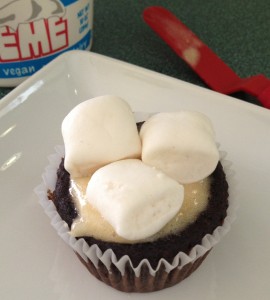 Roast with an Orka Kitchen Torch
or place under the broiler in your oven. Keep a very close eye on these if you are using the broiler.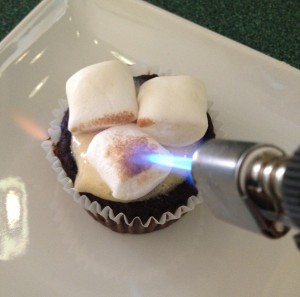 Once marshmallows are roasted to your liking (I like mine crunchy on the outside), stick a piece of a graham cracker in the top.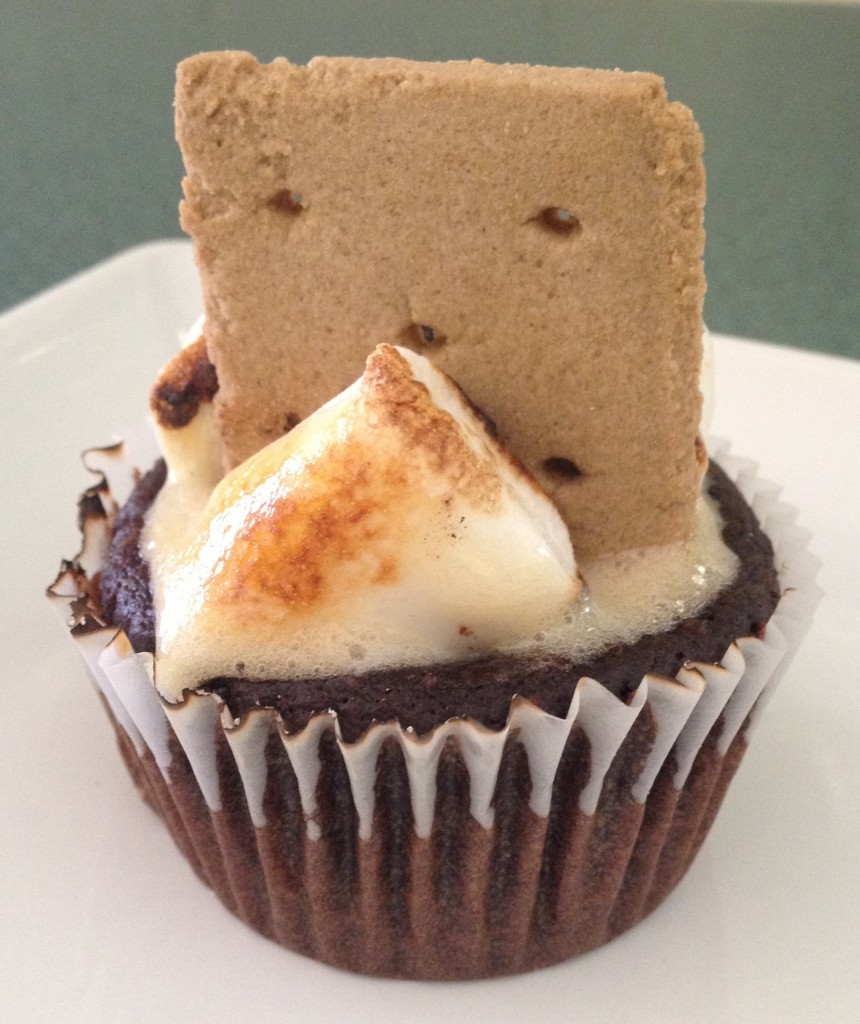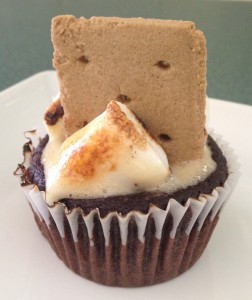 There you have it! A super easy way to make a very boutique-y cupcake in a hurry. This is faster than whipping up frosting. And…it's gluten-free, dairy-free, egg-free, vegan and tastes amazing.
So tell me, dear readers, how do you like your marshmallows roasted? Just lightly browned? Burnt to a crisp? A little crispy on the outside yet gooey on the inside? Tell me what makes you want s'more!