This post contains affiliate links. See my disclosure for more information.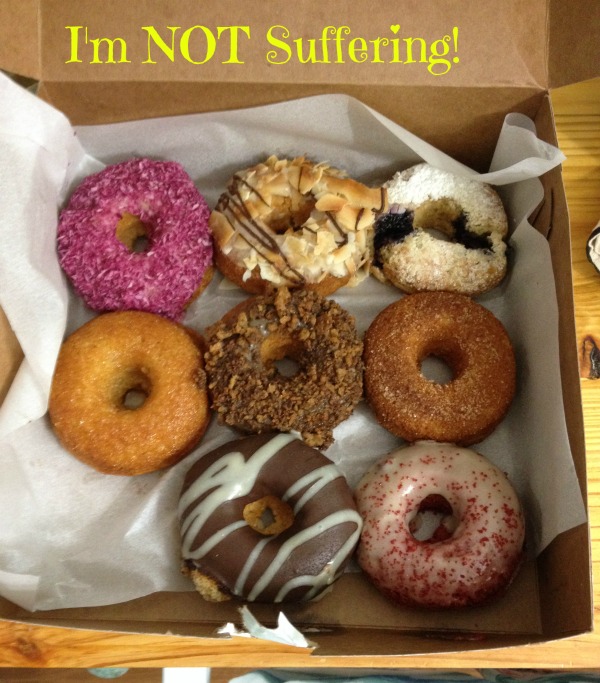 This week I got an email from a well known gluten-free food company. They were announcing a new addition to their staff and included that he "suffers from gluten intolerance."
Surprise, surprise, I'm going to take a softer approach to that. I refuse to say, think or otherwise suggest that I am suffering with Celiac disease or gluten intolerance. Yep, there was lots of suffering before I was diagnosed (being so anemic that a blood transfusion was recommended wasn't a place bereft of suffering) but today? I don't feel like I'm suffering.
While I know it isn't always unicorns and rainbows (see my recent post on having a bad day), I am not going to live the rest of my life telling those around me that I am suffering. No, I can't eat gluten. Yes, that's sometimes challenging and some days I don't feel optimal, but I'm sure not suffering. Instead of choosing to look at this in a negative light, I'm looking for softer words to replace "suffer" with, perhaps "thrive," "live with," "conquer."
Tell me, sweet readers, do you feel like you suffer with a dietary restriction, intolerance or allergy? Or do you feel like you thrive now that you know and can address it? I'd love to hear your thoughts!