This post contains affiliate links. See my disclosure for more information.


While traveling in the Great Lakes region of the U.S. late this Summer, our route took us through Erie, Pennsylvania. Maybe you think of scenic views of Lake Erie or visits to Presque Isle State Park or hikes to see lighthouses. Me, I think of pizza. Really tasty, melty cheesy, piled high with veggies, gluten-free pizza from Maria's Pizza.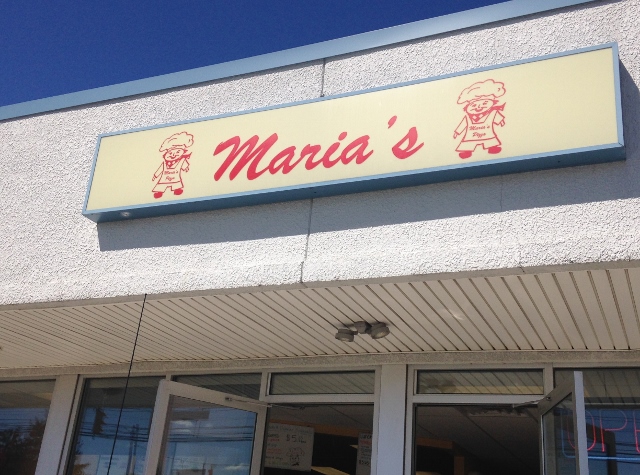 I visited Maria's Pizza for a weekday lunch with my favorite fella. Located in a strip mall, Maria's would easily be overlooked if you were passing by. But don't overlook it! Zip in and grab the lunch deal. If you are like me and have to eat gluten-free, seeing this is a welcome site: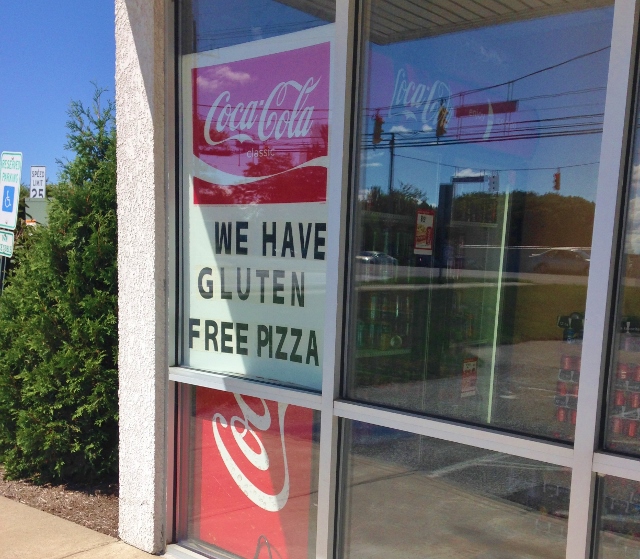 We ordered at the counter, asked lots of questions about gluten-free preparation and got lots of the right answers in return. They do it right here and take care to avoid cross contamination. The lunch special (pizza, salad and a pop) didn't specifically say it was available gluten-free. I asked and they said no problem. I also asked if I could have one of their specialty pizzas, the vegetarian, instead of the one topping. Again, not a problem. Super nice folks. My fella ordered the same thing as me, not a surprise as we share the same likes and dislikes in pizza.
For $8 and some change, I had a gluten-free veggie pizza, a salad and a can of pop. I must confess I very rarely have soda, but did while at Maria's Pizza. I wanted to get the full experience. The pizza was piled high with plenty of veggies (onions, green peppers, hot peppers, mushrooms, olives) and generously topped with cheese. The sauce was what really did it for me–zesty with a rich tomato flavor, not the flavorless red paste used by far too many pizzerias. The salad was iceberg lettuce, not my favorite for salad, but not bad either. I'm not revealing what pop/soda I drank as I've already judged my HFCS and artificial color choice more harshly than most of you would. 😉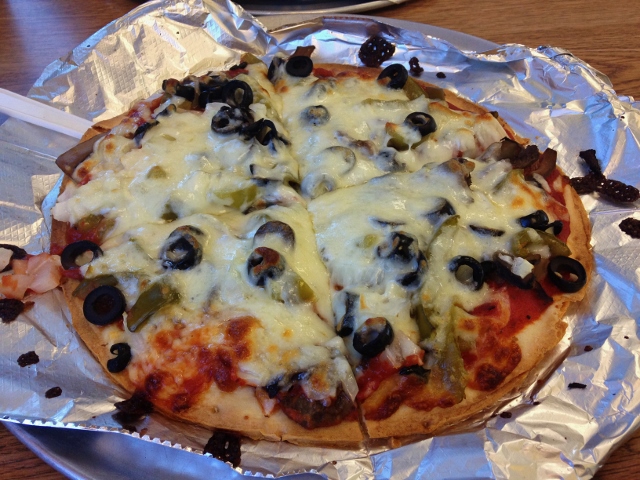 While this is listed on the menu as a "mini" pizza, I was not able to eat all of it for lunch. I took the rest along on our roadtrip, stashed it in our cooler, and ate it cold later in the day. Not all gluten-free crust holds up well. This one did. I was able to hold a slice in my hand hours later while riding in the car without it falling apart. Gluten-free pizza crust has come a long way and this one was a good example of that.
I mentioned Maria's being in a strip mall. It also happens to be perched atop a hill. Grab a table near the back in this seat-yourself, casual spot. The back is lined with windows. Gazing across the top of houses, you can see out to the lake.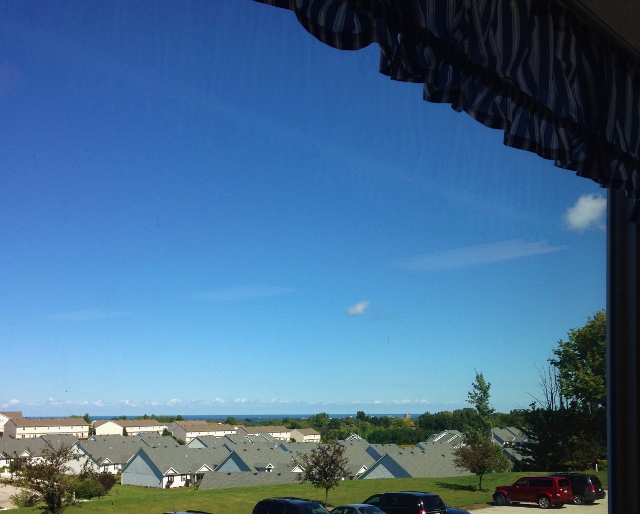 While visiting Maria's, take some time to check out the beaches. We took a hike after lunch and had the beach almost entirely to ourselves. We saw one gentleman with his dog and a mom with small kids off in the distance. Peaceful!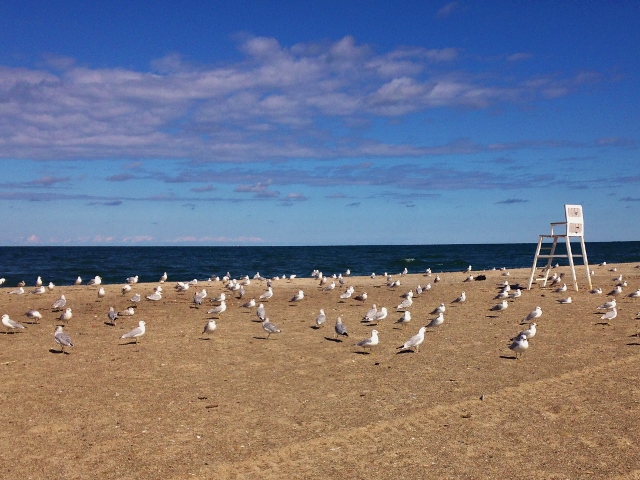 Eat With: Minimal caution. On our visit, the staff were very helpful and knowledgeable. As always, make sure they understand your dietary needs when ordering.
Maria's Pizza is located 2340 West Grandview Blvd., Erie, PA 16509. 814.866.5499.


Johnna's I Ate Here series is not intended as a restaurant review, rather a summary of Johnna's experience dining out. You may or may not have a similar experience. Menu prices, items and ingredients featured were current at the time of writing. Please read the menu carefully and ask your server for assistance in ordering if you have dietary restrictions. It's a good idea to call ahead and let the restaurant know of your food needs.