This post contains affiliate links. See my disclosure for more information.


This month I'm writing one blog post each day as a participant in National Blog Post Writing Month. While it's been challenging (particularly the first week, getting in the swing of things), today I just wasn't feeling it.
I mean, really, no one wants to read a recipe today. Or hear about my food travels when they are still in a turkey day food coma. Maybe I just didn't want to write it with an overly full tummy.
Or maybe, just maybe, no one is sitting at their computer reading blog posts today. Maybe they are with friends or family or enjoying time by themselves with an actual book, made of paper with pages turned by more than a swipe of a finger on a screen.
And so I stepped away from the computer for the day. It's okay for you to do that, too.
I went with friends to the luminary walk at the Nelson-Atkins Museum of Art. Stunning. We walked the glass labyrinth in the dark, quite a treat!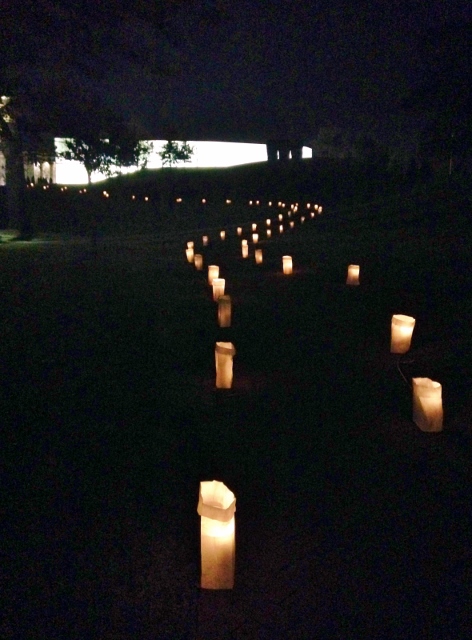 Then we saw the Christmas lights on the Plaza, which have been changed to LED bulbs this year. So many people out enjoying the nice weather.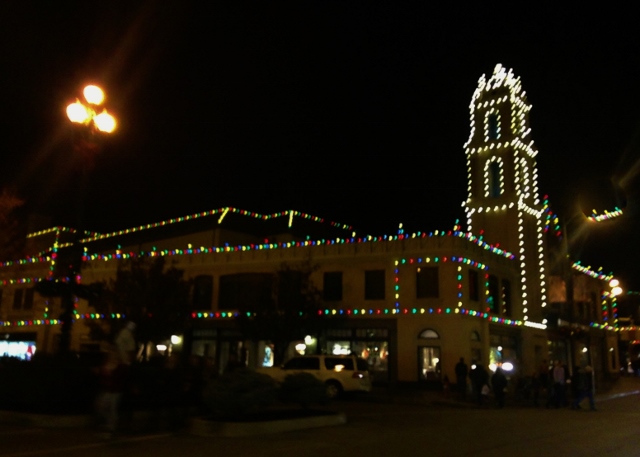 Tomorrow I'll be back with a Soften Saturday post, but today I needed to unplug. Thanks for understanding!