This post contains affiliate links. See my disclosure for more information.


Maybe you've noticed I'm posting a lot more than usual. I'm participating in NaBloPoMo, National Blog Posting Month. I'll be sharing a post every single day this month. Today, the beginning of week two, I had a realization about the challenge of NaBloPoMo. I don't enjoy living my life online. I am craving authenticity, contact with real people. Is this the craziest thing you've ever heard an introvert say?
Today I needed to be with people, not writing in search of "likes" on a photo or a seven-word comment on a recipe I spent a week creating and testing to get it just right. I don't mean to sound like I am unappreciative of my readers, just that posting every single day has left me craving more contact with the world beyond my computer screen. While writing a post each day and then sharing it via social media, I have become more ingrained in my work as a blogger and less content with where I stand in the blogosphere, counting "likes," studying statistics, trying to figure out how to grow numbers instead of growing relationships. I don't think this is helpful to me or to you.
So today, I took a step back and spent time with real people in the real world.
I went on a drive in the country with friends.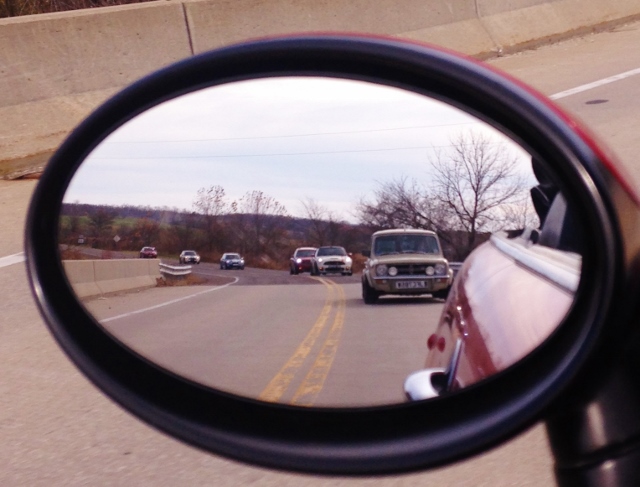 Then we had lunch out. We sang happy birthday to one of my favorite littles who isn't so little anymore.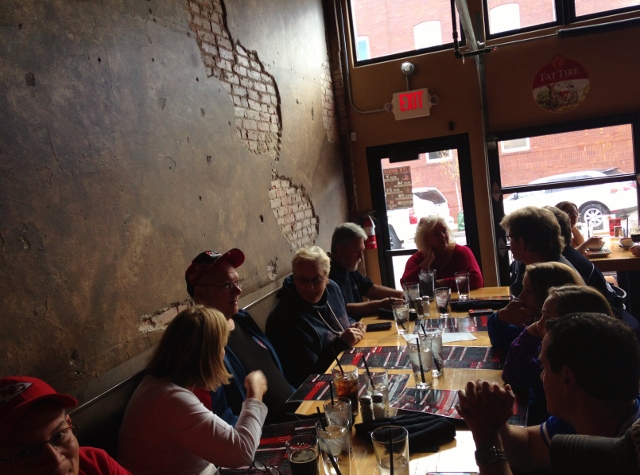 And after that, I came home and sat in the sunshine on our deck with my sweet chicken Genevieve on my lap. Geni told me all sorts of things about being an old hen, how it feels to not have all of your feathers anymore, how her feet are stiff and her wings ache. After she had her fill of me, she hopped off, showing me that after a good rest even an old bird can find her way back into the yard and on to the next great adventure. Goodness, I enjoy time with that chicken!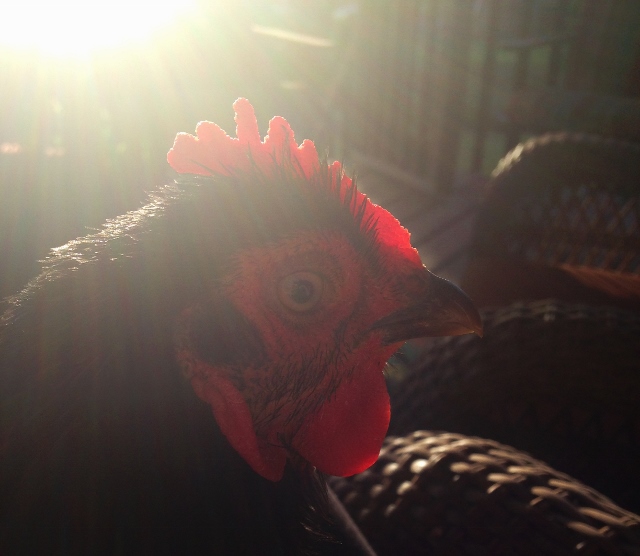 I'll share a new recipe tomorrow and plug on with NaBloPoMo, but am also going to balance that with time beyond the computer.
Anything fun on your schedule this weekend beyond the computer? I'd love to hear from you!