This post contains affiliate links. See my disclosure for more information.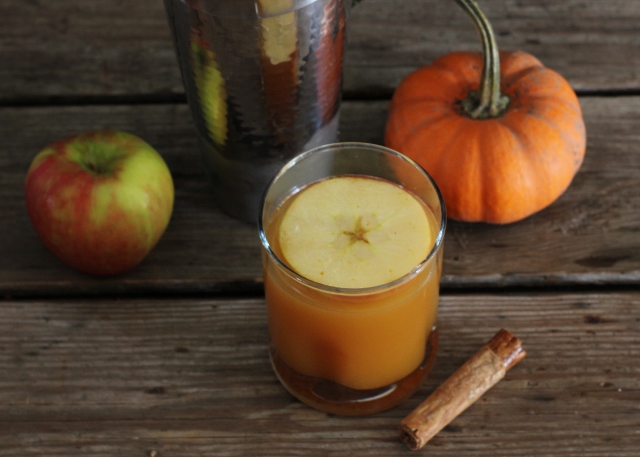 It's ok if you want to admit right now that Thanksgiving stresses you out. Maybe you are already cleaning every nook and cranny of your house because your mother-in-law always find that one spot you forgot to clean since, oh, you know…last Thanksgiving. Perhaps you are fretting about how everyone is going to fit in your dining room. Or maybe just the thought of making a turkey and seventy-two side dishes is anxiety-inducing. I feel you, I so get it.
Here's my Thanksgiving survival tip: have an easy cocktail ready for everyone of legal age to enjoy the minute they walk in the door. Heck, you could get a head start on them and have one before they arrive. I'm not suggesting this should be served alongside your morning oatmeal, you'll have to make the call on that one. I just think a cocktail is a nice way to greet your guests and soften everyone's nerves a wee bit. 😉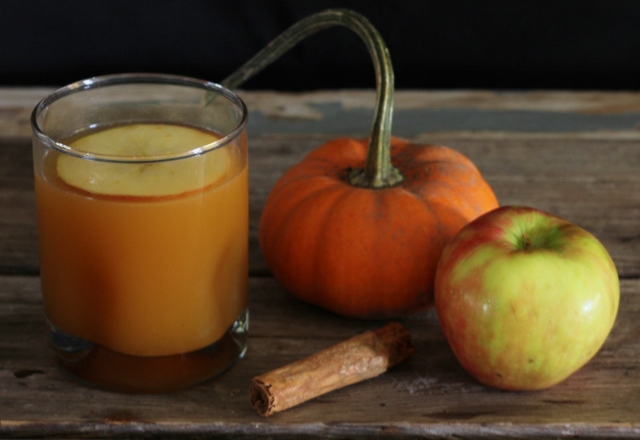 Ingredient tidbits: I have used Knob Creek's Smoked Maple Bourbon. Any bourbon would work, but the flavor of the smoked maple variety really makes this cocktail. Go buy a bottle of it. It's also great in my Bourbon Bacon Chocolate Chip cookies. I used Trader Joe's Pumpkin Butter. You can use any variety OR make your own at home use this super easy crockpot pumpkin butter recipe from GFE-Gluten-Free Easily.
And now, the recipe. Cheers!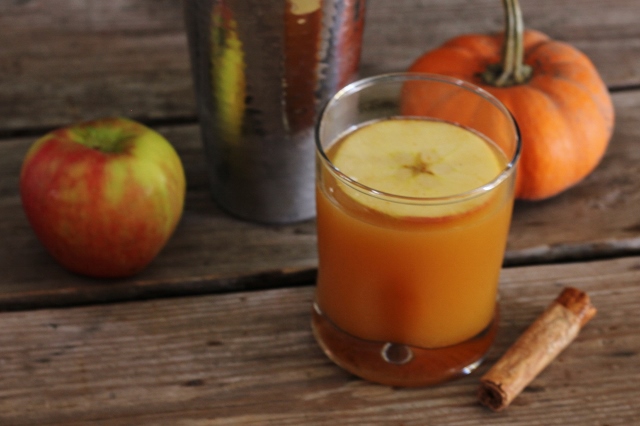 Thanksgiving Survival: Bourbon Apple Pumpkin Cocktail
Ingredients
4

ounces

apple cider

2

ounces

bourbon

(Knob Creek's Smoked Maple is preferred)

1

Tablespoon

pumpkin butter

Optional--apple slices and cinnamon sticks for garnish
Instructions
Combine all ingredients with ice in a cocktail shaker.

Shake, shake, shake senora!

Strain into a cocktail glass of your choice. Garnish with an apple slice and cinnamon stick if preferred. Serve immediately.
On a serious note from me: please don't drink and drive on Thanksgiving or any day. Sober up with your family, call a cab, walk home. But don't get behind the wheel after having this cocktail. Thanks.