This post contains affiliate links. See my disclosure for more information.


For the ninth day of Boozy Advent, I made one of Johnna's original cocktails with a slight variation. The Bourbon Apple Cocktail is perfect on a cool night and works well with most bourbons. I used Buffalo Trace Bourbon tonight.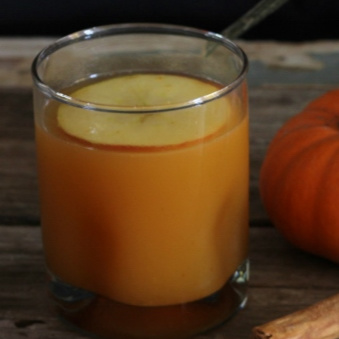 In Johnna's original recipe, she uses pumpkin butter. I've used apple butter in this one because it is what we had. I also did not have smoked maple bourbon. Yet it was one of the best cocktails I've had thus far during Boozy Advent.
You can find the full recipe here. You'll need bourbon, apple butter, apple cider, a slice of apple and a cinnamon stick for garnish. Perhaps this taste more of Autumn than of winter and Advent, but it was still welcome after all of the experimental cocktails I've been mixing.
In case you missed the introduction, there is a Boozy Advent series going on here, written by Johnna's Favorite Fella John. He's sharing a cocktail each day, inspired by the Boozy Advent Tree purchased from Annie's Barn. Follow along each day through Christmas for a new cocktail recipe each day!
Day 1: Bourbon Nog
Day 2: Kahlua Ginger Fizz
Day 3: Bourbon Cider
Day 4: Tequila Manhattan
Day 5: Cinnamon Roll Cocktail
Day 6: Painkiller Cocktail
Day 7: Scotch and Soda
Day 8: Santa Shot