This post contains affiliate links. See my disclosure for more information.


Today's cocktail on the Boozy Cocktail list is Bourbon Cider. It's as simple as a bourbon float atop a hard cider.
Bourbon Cider isn't a new cocktail here, it's something I mix together pretty often, splitting one bottle of hard cider between two of us with a float of bourbon, sometimes a dash of bitters, usually with a bit of lemon peel.
This week I spotted Angry Orchard's Unfiltered Crisp Apple hard cider. Neither of us like super sweet ciders, the crisp apples are usually just about right especially with bourbon added. This one in its unfiltered state doesn't vary much in flavor, but it is cloudy in appearance and the texture is somehow thicker. It also seems to have less fizz than the standard crisp apple.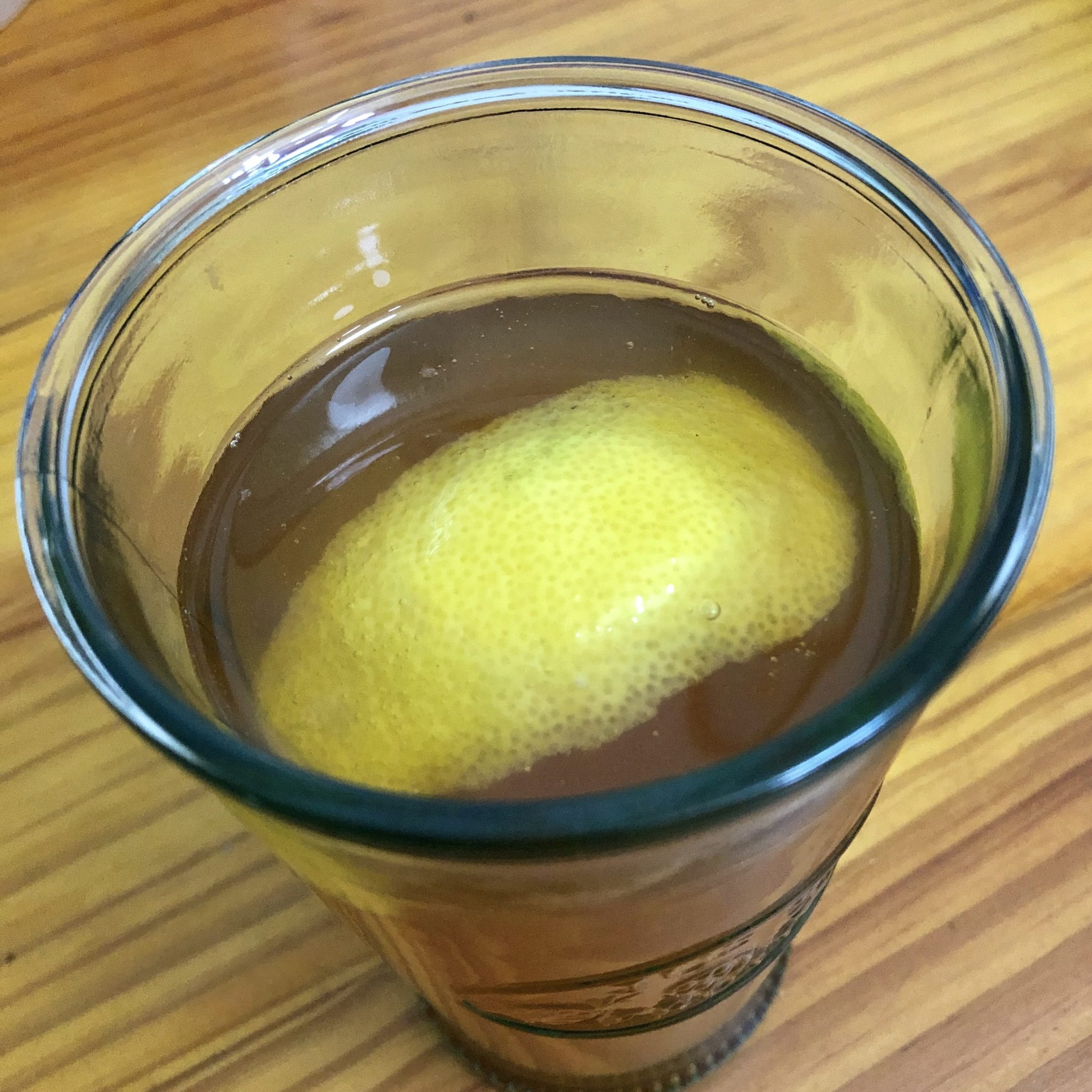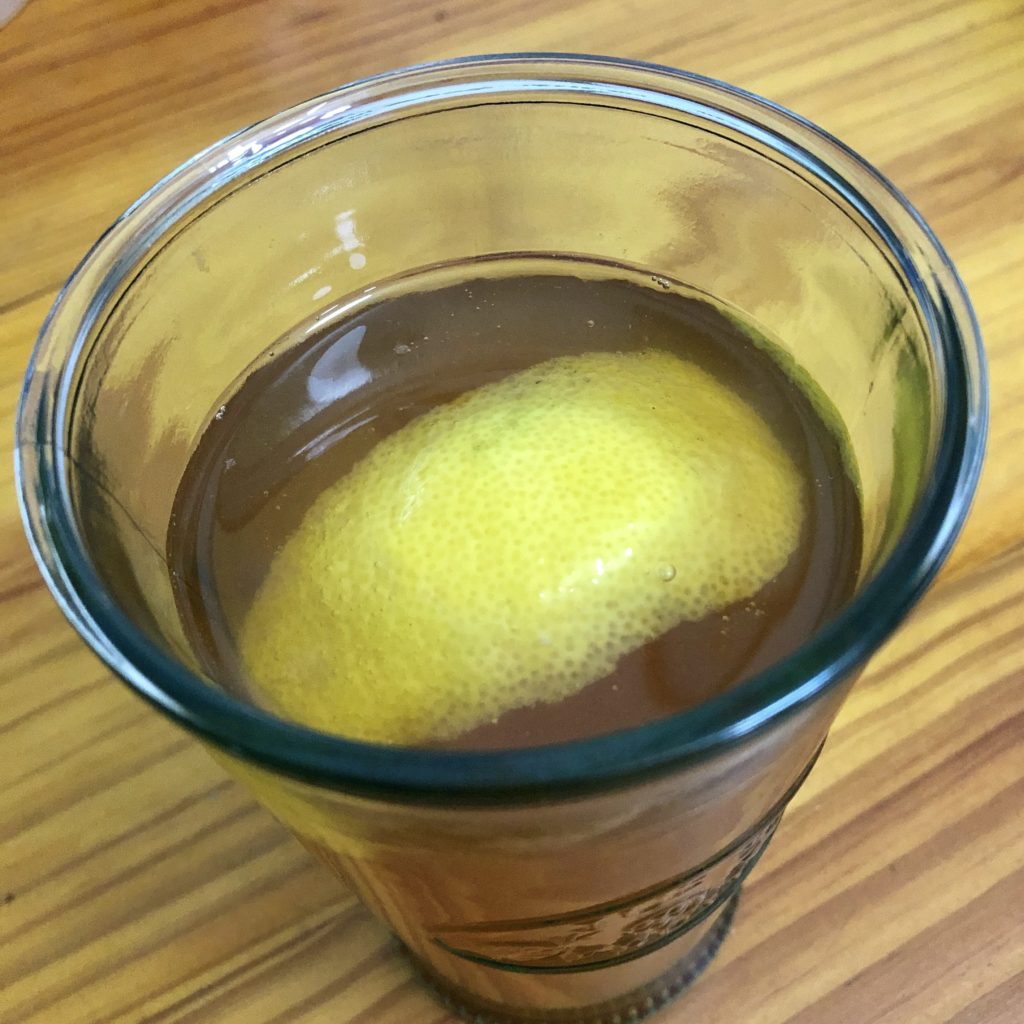 I used Bulleit Bourbon that our friend Pam sent to us from Kentucky. In the Missouri/Kansas area, there's not much available in mini bottles of bourbon. What a nice gift, a box full of minis of bourbon including one I have never tried. It's a good time cruising the liquor store in Kentucky to see the wide variety. Hard as I've tried, I've never gotten a clerk at a liquor store in Kentucky to say an unkind word about any bourbon they sell. One guy pointed out his favorite sipping bourbons and the ones that "definitely require a mixer," which is the closest to an unkind review I've heard. Bulleit has a permanent spot in our home bar and it's fun to see it in a mini bottle.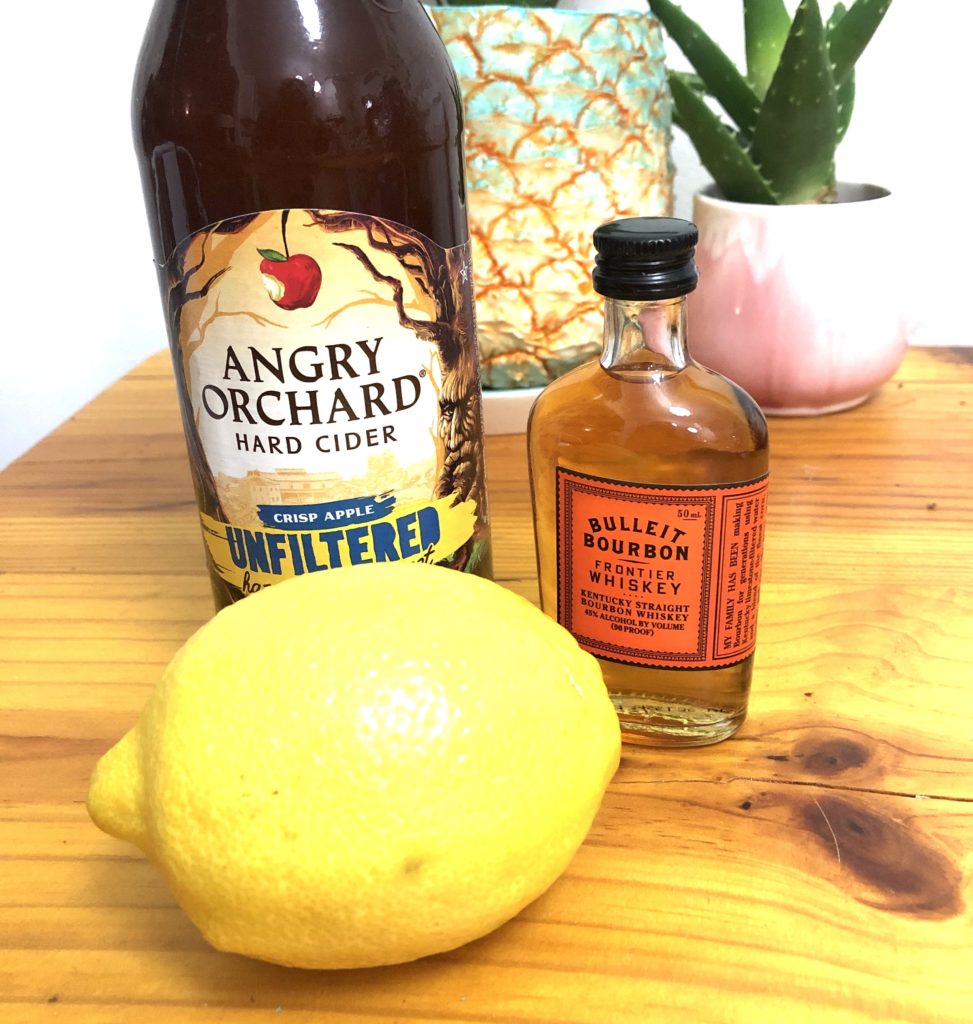 One last tidbit before the recipe: there is no ice in this cocktail. The cider is chilled with the bourbon being chilled or at room temperature. You could certainly add ice but I'm not a fan of ice in hard ciders. Every time I order a cider in Canada, it comes iced. Not bad extra cold, but I don't like it watered down as the ice melts.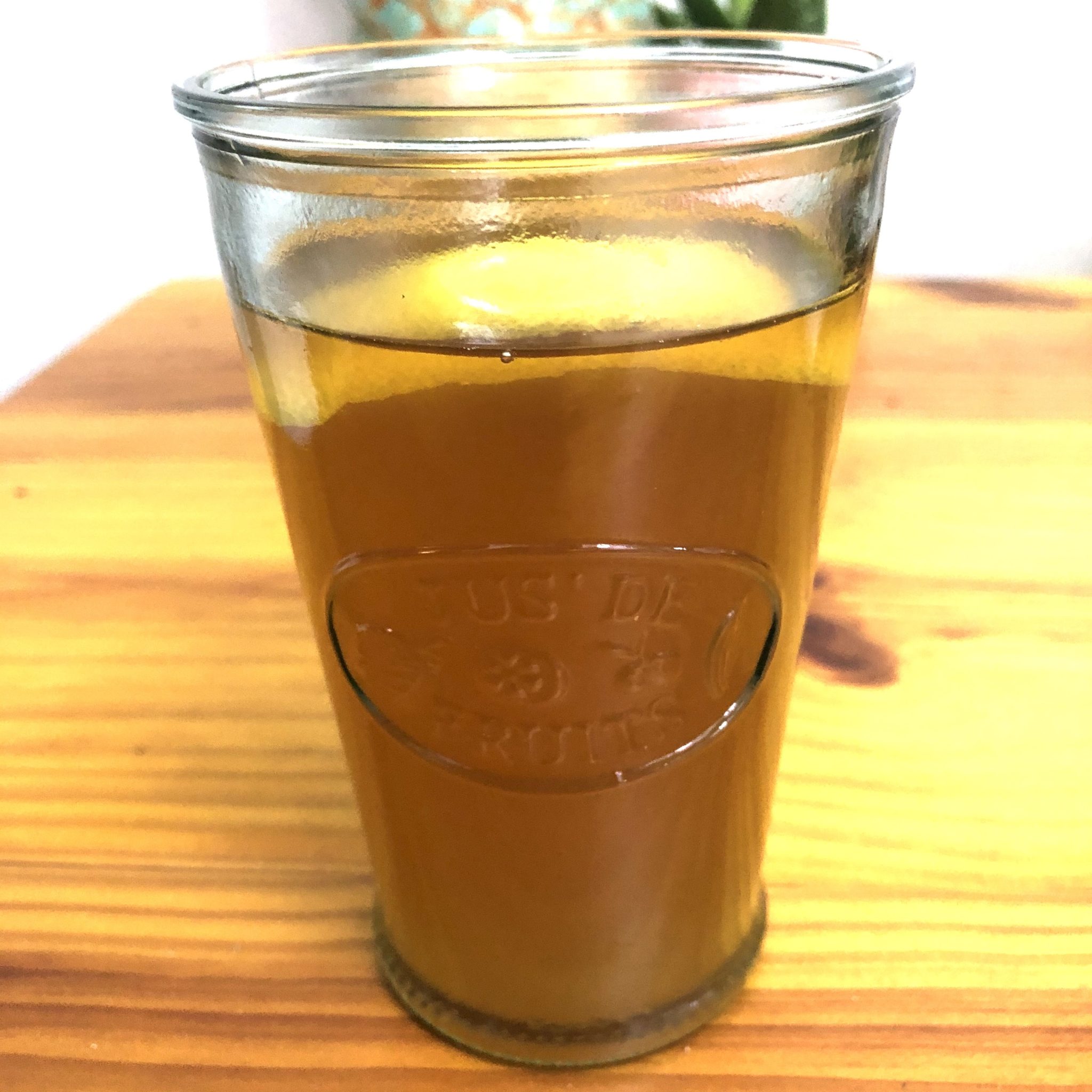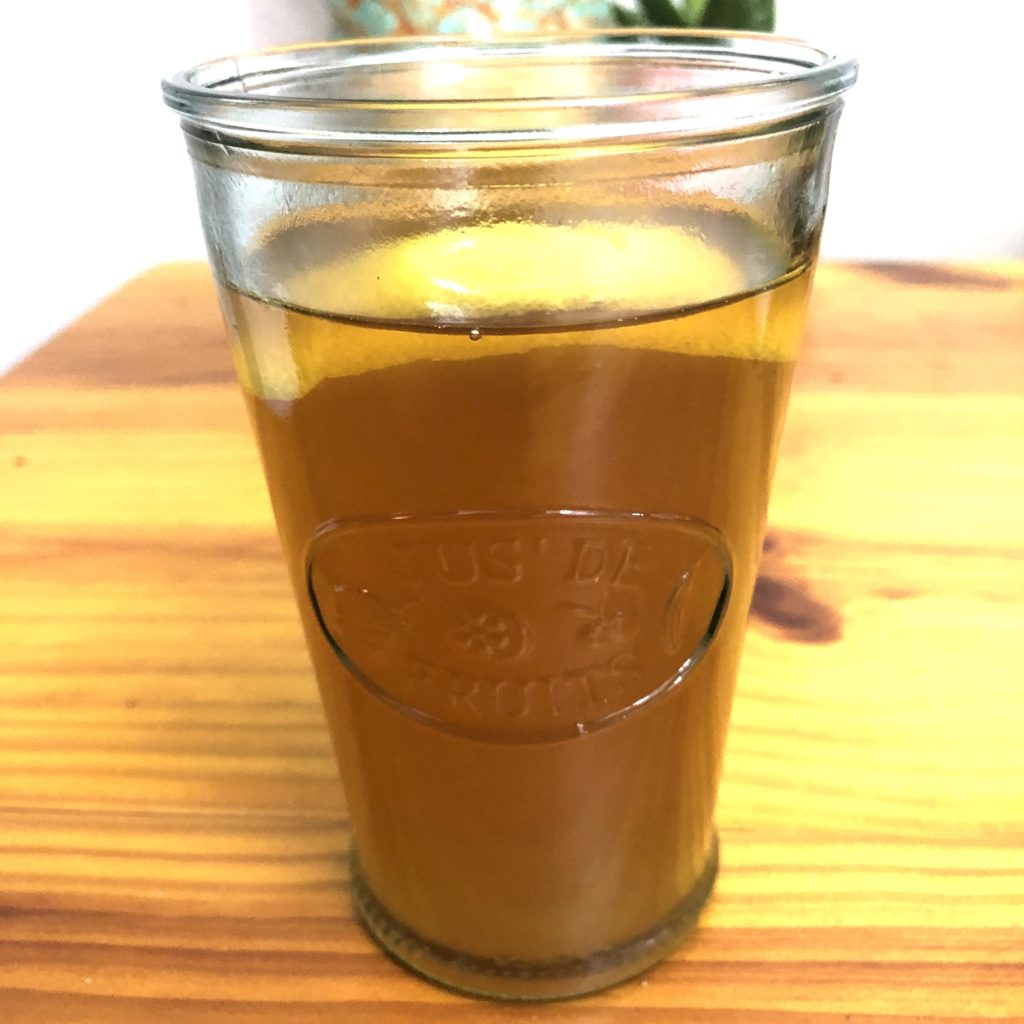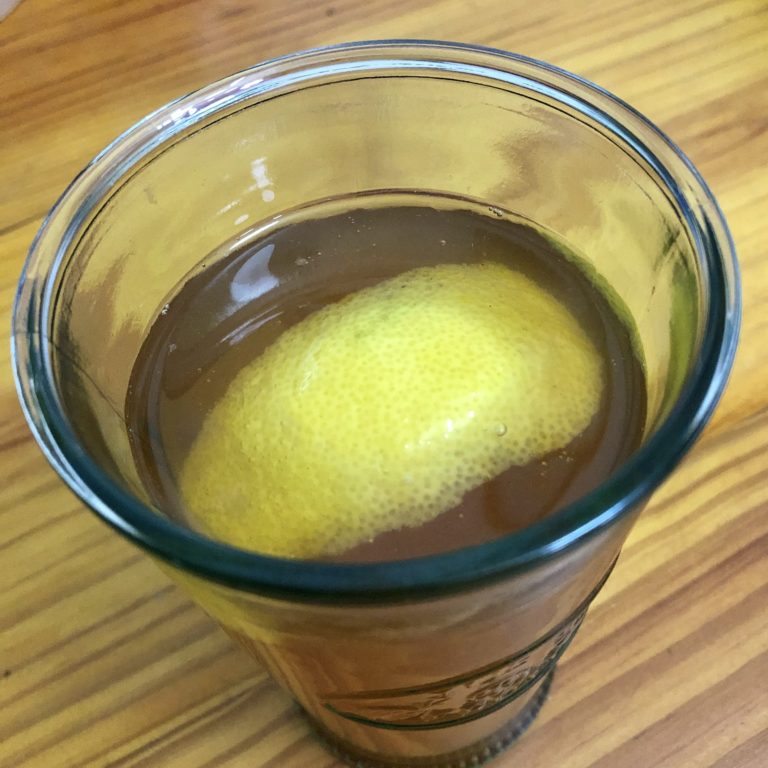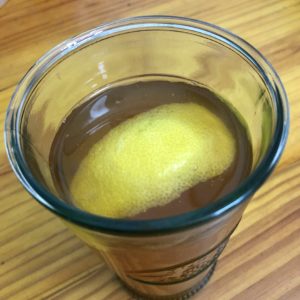 Harder Hard Cider
Ingredients
7

ounces

hard cider

2

ounces

bourbon

1

lemon peel for garnish
Instructions
Pour chilled cider into a glass.

Pour bourbon slowly over the top of the cider.

Garnish with lemon peel if you'd like.
In case you missed the introduction, there is a Boozy Advent series going on here, written by Johnna's Favorite Fella John. He's sharing a cocktail each day, inspired by the Boozy Advent Tree purchased from Annie's Barn. Follow along each day through Christmas for a new cocktail recipe each day!
Day 1: Bourbon Nog
Day 2: Kahlua Ginger Fizz
Day 3: Bourbon Cider
Day 4: Tequila Manhattan
Day 5: Cinnamon Roll Cocktail
Day 6: Painkiller Cocktail
Day 7: Scotch and Soda
Day 8: Santa Shot
Day 9: Bourbon Apple Cocktail
Day 10: White Russian
Day 11: Runaway Lime