This post contains affiliate links. See my disclosure for more information.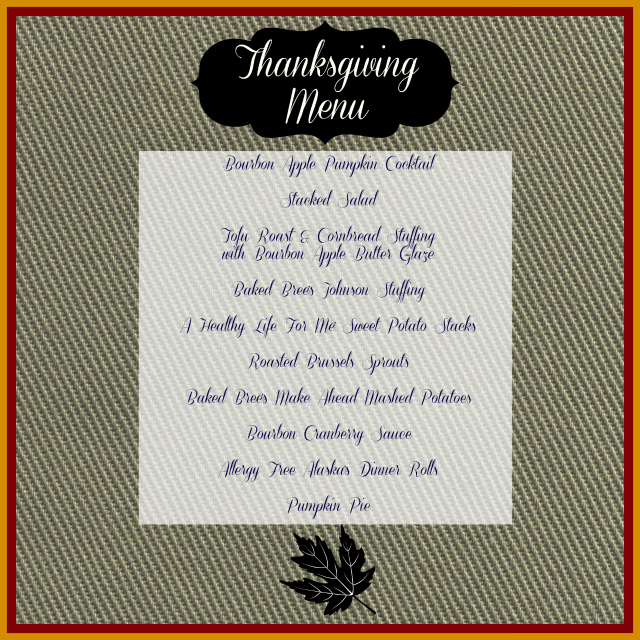 Here is my 2014 Thanksgiving Menu. It's gluten-free, dairy-free, vegetarian and has less refined sugar. I'm not going to say it's 100% refined sugar free but it's pretty close. And speaking of pretty close…
I know, it's mere days away from Thanksgiving. But maybe you are like me and have been perusing all of the recipes and wonderful new Thanksgiving cookbooks to get your menu just right this year. I just put the finishing touches on our menu and shopping list. I thought I would share with you in case any of you procrastinate like I do. (I should share some really good excuse like I was busy developing original recipes to share with you…you know, for dishes like Hawaiian Salad and Pumpkin Pie for Everyone. 😉 )
First up, we're going to have cocktails while we set the table. My Bourbon Apple Pumpkin Cocktail is super easy and irresistible. So far all of my testers have really enjoyed this cocktail. I feel confident you will, too.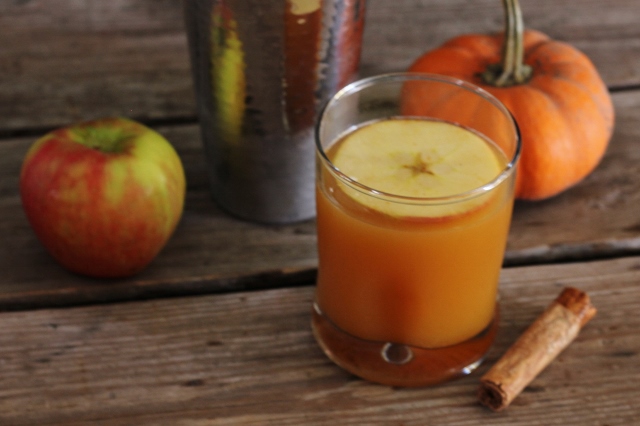 We have salad for our first course and create some variation of this Stacked Salad each year. This year we will be including spiralized roasted beets and pumpkin seeds. I love how pretty these salads are!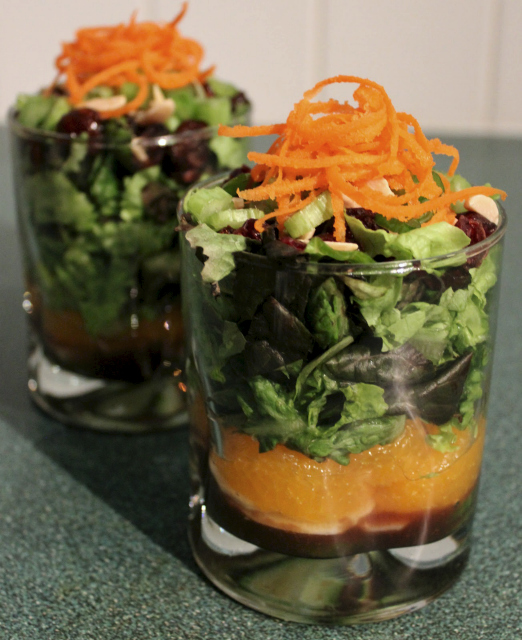 Our main course every year at Thanksgiving is a tofu roast. We stuff it with cornbread stuffing. I'm making cornbread from scratch this year with this recipe from Gluten Free Easily. I am glazing our tofu roast with the Bourbon Apple Butter Glaze shared in Baked Bree's Thanksgiving Game Plan. While her book is not exclusively gluten-free, I found so many recipes in it to use this year. I'm making this glaze with Trader Joe's cranberry apple butter.
Any disagreements in your house about things like stuffing/dressing? We are a house divided, one wants cornbread stuffing and the other wants regular bread stuffing. So I will make both with the cornbread stuffing in the tofu roast and the regular bread stuffing baked in a dish. I'm using another one of Baked Bree's recipes from her Thanksgiving Game Plan: Johnson Stuffing. It calls for a loaf of sliced bread which I'll sub with gluten-free sliced bread. Easy!
We love our cranberries here and will once again be having my Orange Bourbon Cranberry Sauce. Super easy to make your own and this is excellent atop pumpkin crepes stuffed with leftovers on Friday.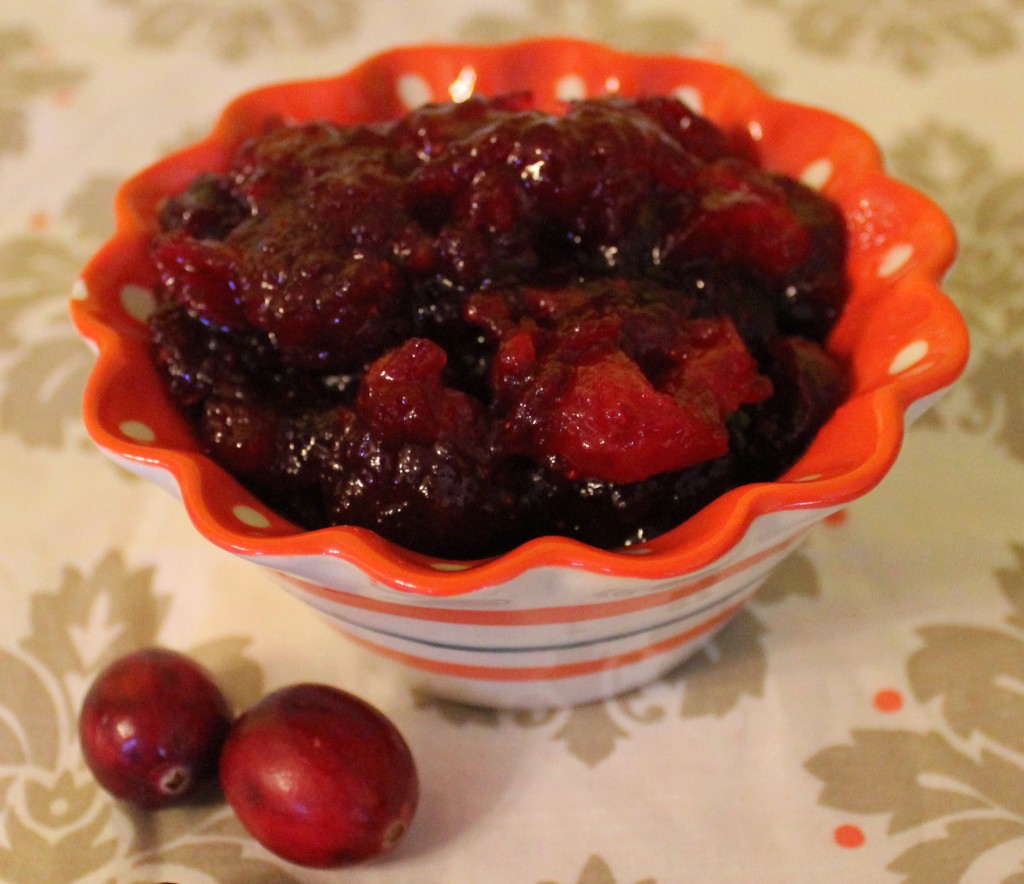 This year we are trying these rolls from Allergy Free Alaska. Yeast bread continues to be a challenge for me since going gluten-free so I rely on recipes from trusted friends. I know Megan's recipe is going to be the perfect addition to our menu!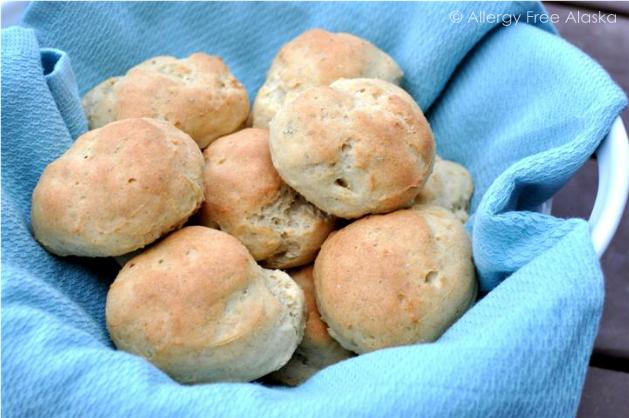 Let's talk about our other side dishes! We're going to have traditional mashed potatoes with a twist. I am challenged getting all of the dishes ready to serve at once and am relying on Bree's expertise in this area. I'm making her Make Ahead Mashed Potatoes, the roasted garlic version.
We're also having sweet potatoes! I'm making A Healthy Life for Me's Sweet Potato Stacks. I think I'll put a few Dandies marshmallows on top as a little nod to tradition. I'm excited to use my mandoline to slice the sweet potatoes! (Always, always use a handguard with a mandoline. No holiday trips to the emergency room, please!)
For a little cruciferous goodness, we're having Roasted Brussels Sprouts. My fella is not a fan but I keep trying…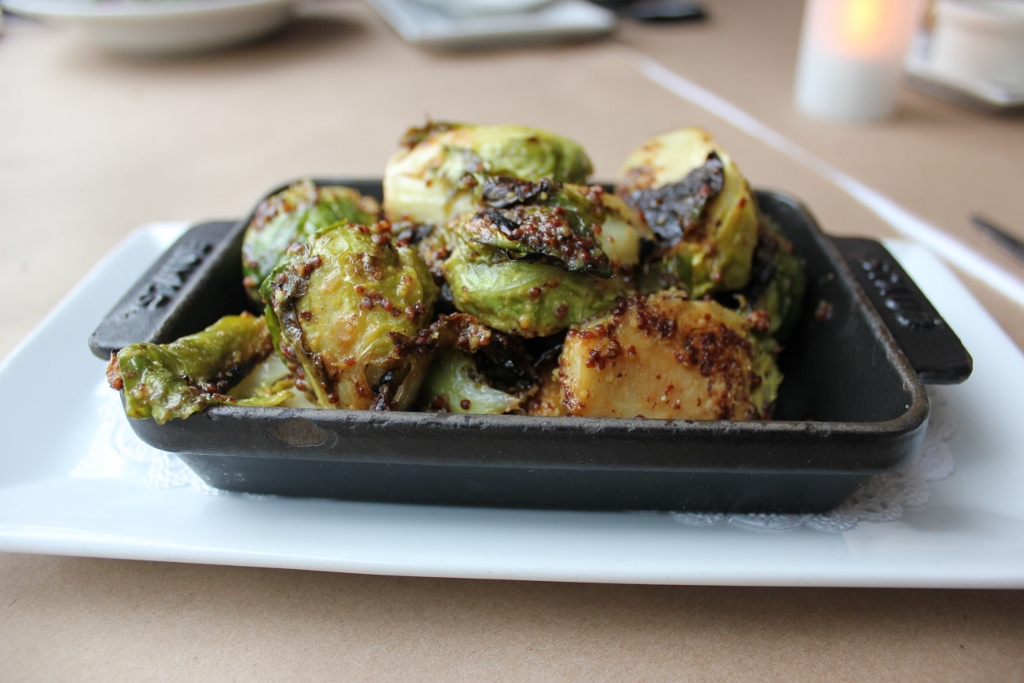 And now, the important part, DESSERT! We're going traditional this year with my Pumpkin Pie for Everyone. I'll use my Perfect Pie Crust and top the pie with No-Fail Dairy-Free Whipped Cream.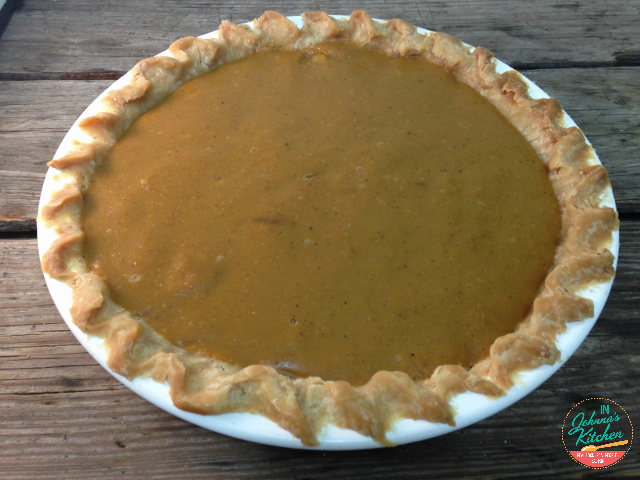 Did I miss anything? Tell me about a dish you've included in your menu that I haven't. I love hearing how you are going to celebrate!
I am linking this post up with Gluten-Free Wednesday. Click over for many more wonderful recipes!
Full Disclosure: This post contains affiliate links. If you should make a purchase from a link, I may make a small commission. I use affiliate links to offset the cost of maintaining this website. I'm grateful for your support.