This post contains affiliate links. See my disclosure for more information.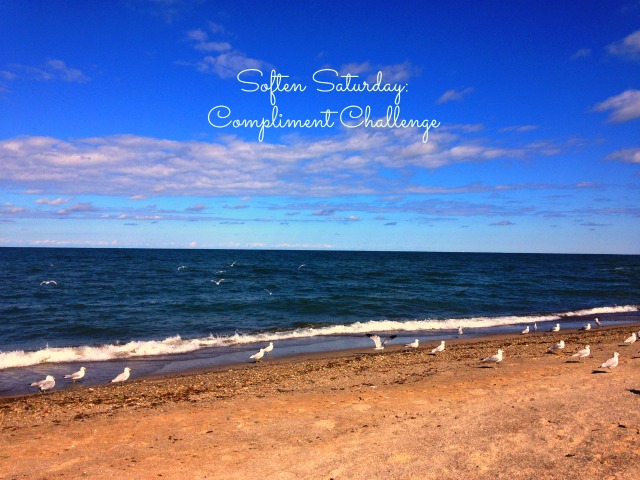 I have a challenge for you this week, Sweet Readers. But first, how it came to be…
This week while running errands I ran into a friend I haven't seen for about a year. We spent a few minutes catching up in the aisle of a store. Her first comment to me was, "You look great! Are you losing weight again?"
My reply was a simple, "Thanks. I feel good."
But my internal dialogue was much, much different.
"She's just being nice…or she needs to have her eyes checked."
"Does she think I need to lose weight?"
"I feel puffy. She's just being nice."
"Maybe I should get on the scale and see what's happening. Maybe I should find my scale. Maybe I'm going to head down that ugly path again of weighing myself every single day and allowing that number to decide if it's a good or a bad day."
"Hmm. Maybe my new exercise routine is causing a shift. I wonder if I should work out more?"
"I should wear this outfit more often. Apparently I look less fat in it."
You know what the truth probably was? It was just a comment in passing. A socially acceptable comment. The comment that makes most women feel great about themselves is one related to how little they weigh. No harm was meant, it was spoken by a very kind friend. I am 100% positive I have made similar comments many, many times.
So here is my Soften Challenge for you this week:
Compliment a friend without mentioning weight. Or maybe take it a step further and compliment a friend on something that isn't rooted in appearance. I'm going to try this every day this week and see if I feel a shift in my own happiness. Will you join me?
I would love to hear from you. Tell me in the comments below about the compliments you are sharing. I'm excited to read how this goes for all of you sweet readers!