This post contains affiliate links. See my disclosure for more information.


I ventured to Trader Joe's today because I heard through the grapevine (Instagram is my grapevine) that they now have gluten-free Candy Cane Joe-Joe's. If you haven't had a Candy Cane Joe-Joe before, it's like an Oreo only better. The filling has just a hint of mint, thanks to little flecks of candy cane. My favorite fella hoards the original version, loaded with gluten. I've missed them since my Celiac diagnosis. But fret no more, here they are!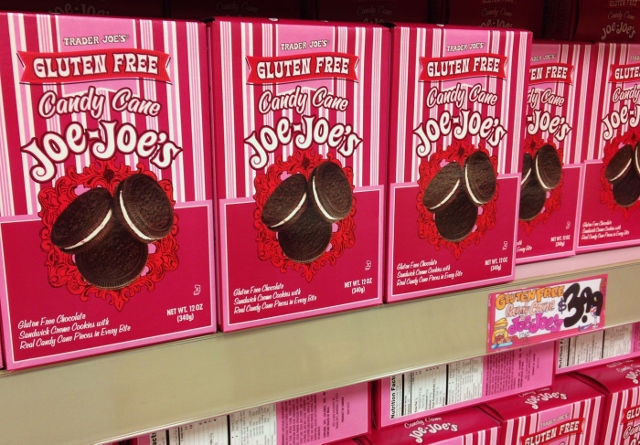 Will you think less of me if I tell you I didn't even make it out of the store before opening the box and shoving one in my mouth? I hope not. I've got so many plans for these indulgent little chunks of chocolate and mint, but today I ate them right from the box.
Another new find today, Gluten-Free Stuffing Mix. Look at that mountain of stuffing mix!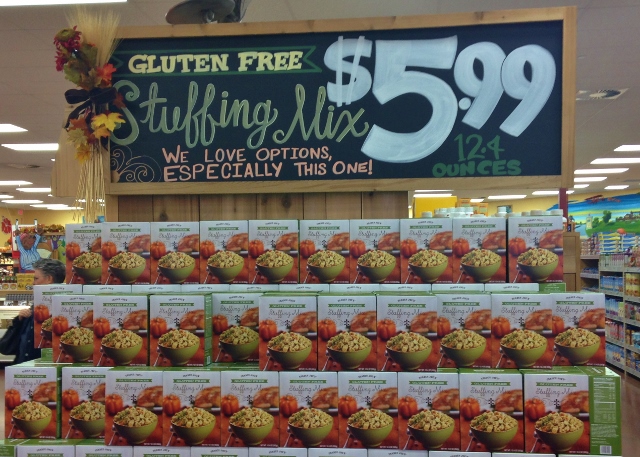 This won't work for veg folks, as it has chicken in it. But for gluten-free folks looking for Thanksgiving alternatives, it's great!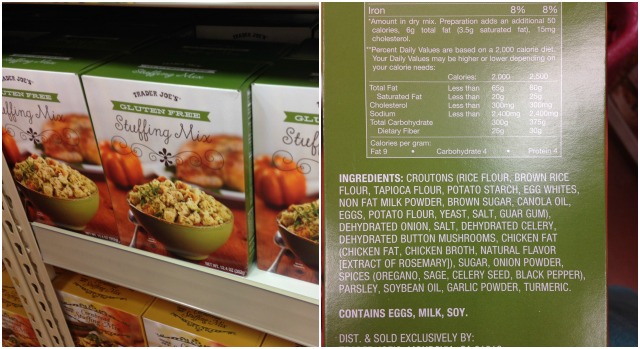 I also noticed the gluten-free pumpkin pancake mix is back in stock. Yay! It flew off of the shelf several weeks back but has made a reappearance. Who knows how long it will be available this time, so stock up now! That stuff is so good AND it makes wonderful waffles, too. (If you follow me on Facebook, you saw my directions on how to use it for Belgian waffles. So good!)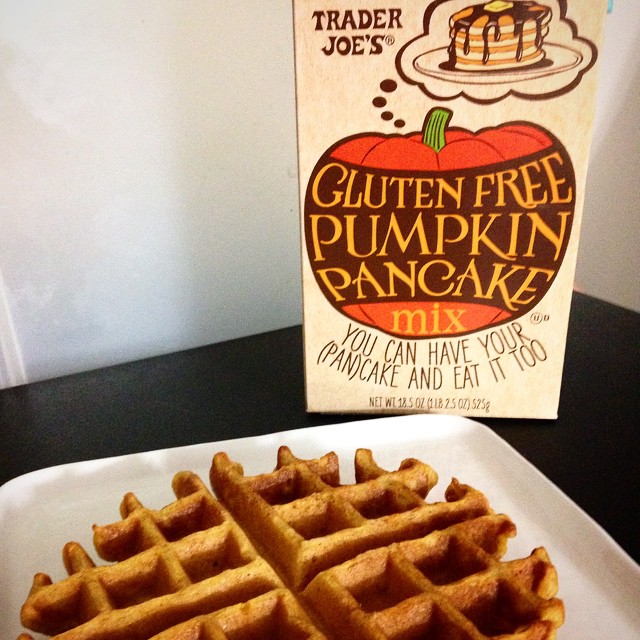 On the naturally gluten-free front, check out these kale sprouts. They are a hybrid of kale and Brussels sprouts. I can't wait to cook these. I'm thinking about roasting them with a little olive oil, salt and pepper. Have you had these?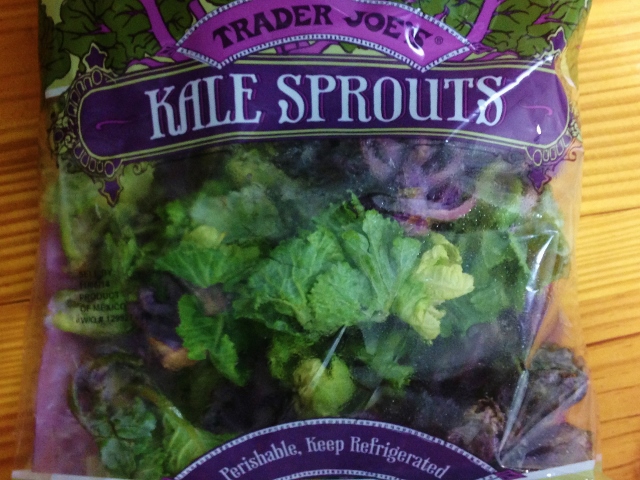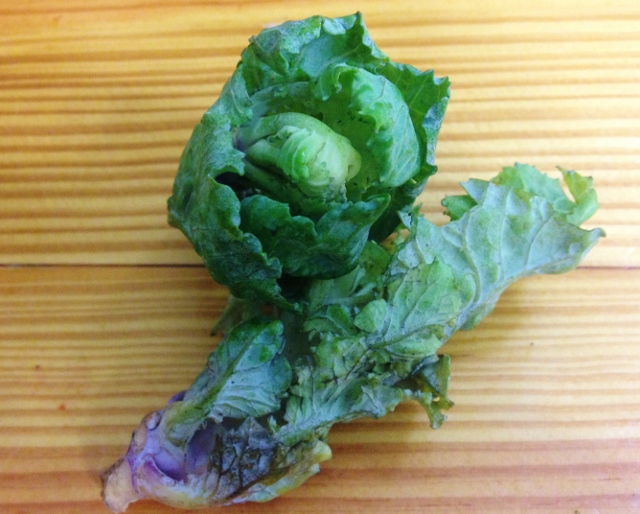 Another naturally gluten-free find, Honey Crisp Apple Cider. Go buy some of this now. You can use it with this recipe I shared recently AND early next week I'm sharing a cocktail with cider that you will want to make again and again.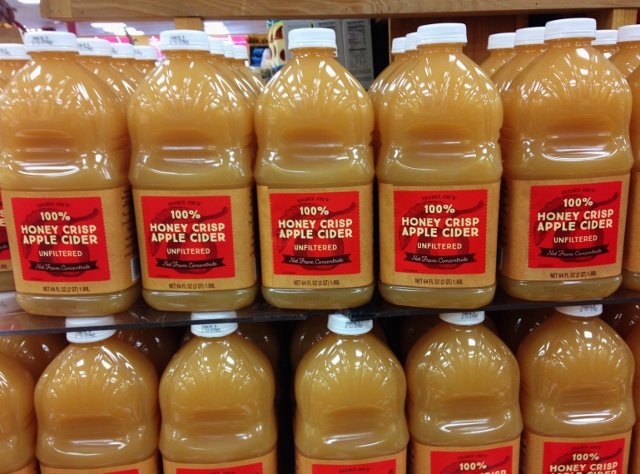 My last find of the day, Organic Quinoa Brown Rice Spaghetti. They have offered gluten-free spaghetti at Trader Joe's for quite awhile, but this is the first organic variety I have seen.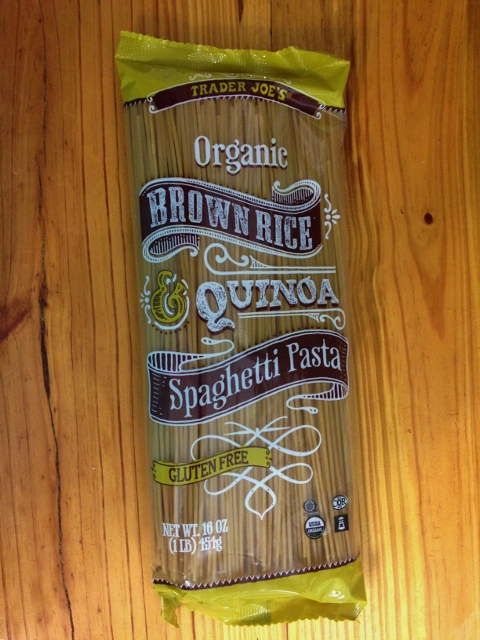 Looking for more gluten-free and healthy finds at Trader Joe's? Check out my aisle-by-aisle list for Trader Joe's here. I also have a review of gluten-free cookies at Trader Joe's and another post with items added in the Spring. As always, make sure you read labels as ingredients change often.
Do you have any new finds at Trader Joe's to share? Leave a comment below, I'd love to hear what I haven't spotted yet!