This post contains affiliate links. See my disclosure for more information.


Y'all know I love shopping at Trader Joe's, right? I wrote a lengthy post here, compiled from walking up and down the aisles and writing down every single item I buy. And then I wrote this post about all of the gluten-free cookies Trader Joe's offers. Today I'm sharing a few new healthy items I spotted at Trader Joe's in the last two weeks.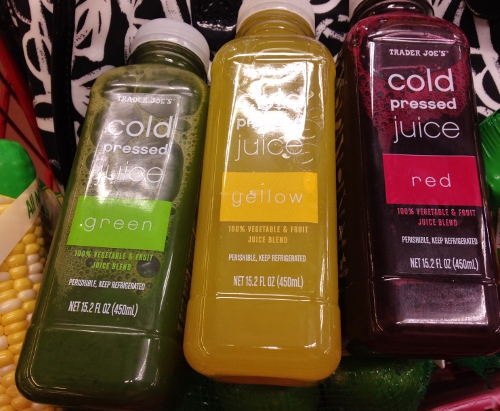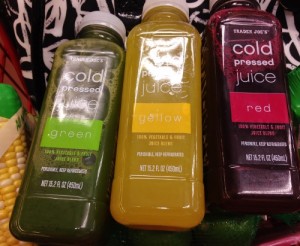 First up, Cold Pressed Juices. For FIVE DOLLARS! I'm a big fan of Suja and Life Juice, both of which I pay between $7 and $10 a bottle for at other stores. While the selection at Trader Joe's is limited, just three varieties, they are all tasty. The Yellow Juice is and interesting flavor combination, not one I've tried in other brands of cold pressed juice. Check out the ingredients: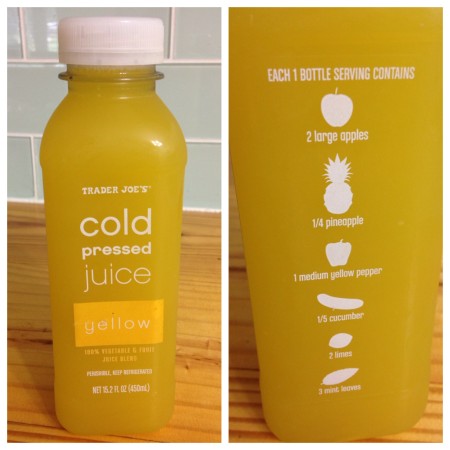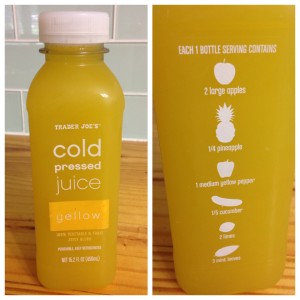 Next up, Sauerkraut. This reminds me so much of my beloved Wildbrine krauts and kimchi. The packaging is even similar. Hmmm… So for $4, you can get this tasty jar of raw, fermented sauerkraut with the simplest of ingredients: cabbage, Persian cucumbers, sea salt and garlic.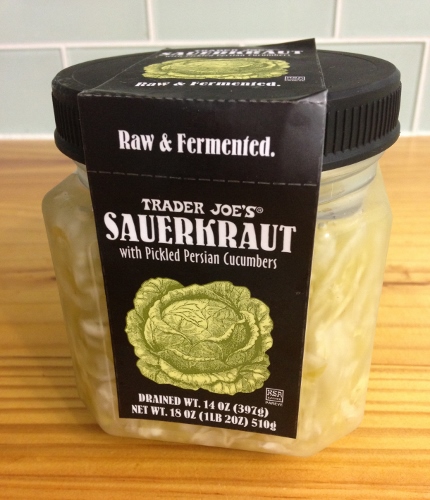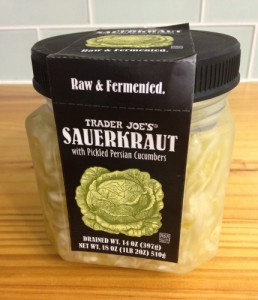 And finally, coconut flour. While I'm not a huge fan (I keep trying to make friends with coconut flour, but it just ain't happening), I do use a tiny bit now and then. This one pound bag of organic coconut flour set me back all of $3. At my regular grocery, organic coconut flour is $7.59 a pound. That's a big savings!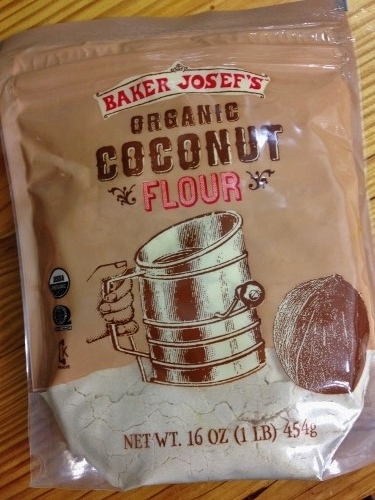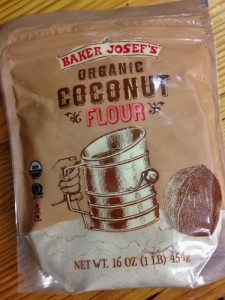 Tell me, wonderful readers, what's on your list at Trader Joe's these days? Any fun, new finds I should check out?