This post contains affiliate links. See my disclosure for more information.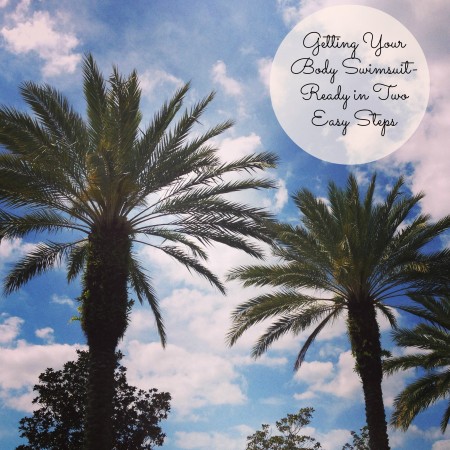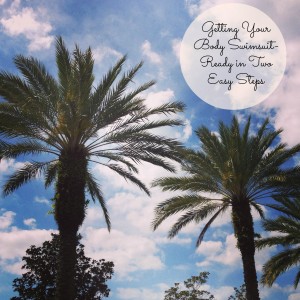 Two weeks into swimming pool season here and the media is still all abuzz with the latest diet and exercise schemes to help you get "swimsuit-ready in just 10 days!" Sheesh. You are ALREADY swimsuit-ready!
I've heard all sorts of dieting guidelines lately to help you fit into your bikini. All sorts of exercises so your poolside flab can turn into poolside fit with little to no effort. Even a plastic surgeon's office advertising their services to help you get ready for the beach. Seriously?!?
And then I heard a DJ talking about swimsuits, what's appropriate for what age, what men can wear versus women. He said something that really spoke to me, something I never expected to hear from a shock jock on a drive-time radio show. I'm paraphrasing, but he said something to the effect of, "We are all in this together. Everyone at the pool avoids eye contact with each other. All of the women are constantly adjusting their suits, more from nerves than necessity. We are all hoping we don't see anyone we know."
Being part mermaid, I don't want this to be the case. I want all of you to join me at the beach and the pool! It's more fun if we can all hang out together and enjoy Summer. I'm not gonna let cellulite, juicy thighs and a soft tummy prohibit me from a generous dose of Vitamin D, splashing, laughing and having a great time waterside. You don't have to either.
So here are my two simple steps to getting your body Swimsuit-Ready:
1. Get a Swimsuit.
2. Put it on.
My coping strategy is a little more involved, yet still simple. I splurge on a swimsuit I feel great in. Accentuate the positive, wrap a sarong around the rest. I love a cute swimsuit cover-up, a great beach bag, fabulously floppy hat, enormous sunglasses and pretty towel. Oh, and sparkly flip flops. I feel fantastic in my swim attire even though my body is far from the swimsuit-ready bodies the media is showing right now. I'm comfortable walking into any poolside resort or beach and rocking what I got. You got a problem with that? Then don't look!
Want more encouragement? I wrote a little about this last year, too. Seems I didn't change the world yet. I'll keep working on that, but first I'm going to lounge poolside while my Cabana Boy brings me an umbrella drink. 😉
Now I need your help, dear readers. Would you be so sweet as to leave a comment below so we can build a resource list for others who need a little encouragement to feel great at the beach? Where do you get your favorite swimsuits? Got any tips for feeling great in your body right now, without crash dieting or over-exercising? Let's hear it!