This post contains affiliate links. See my disclosure for more information.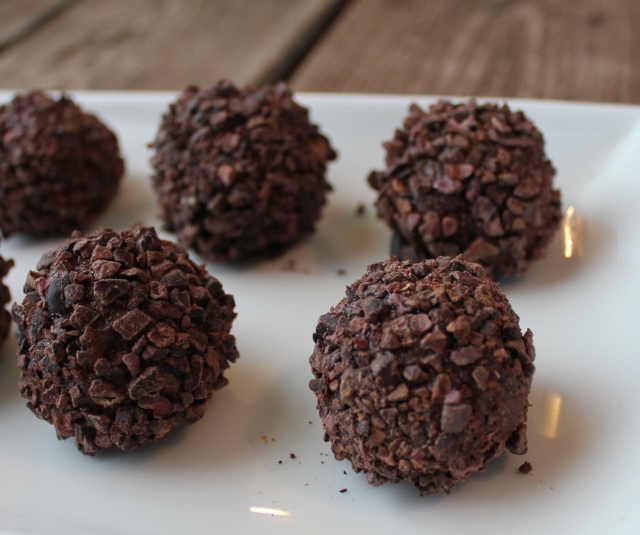 Just a quick post tonight, so I don't break my writing streak for National Blog Posting Month. I'm writing a post each day this month.
My post tonight isn't lengthy, it's not incredibly cerebral nor delectable. It's an observation.
I taught a sold out class at a culinary center tonight, Healthy Holiday Baking. We made pie, cookies, rich Brazilian truffles, a quick bread that dazzles the most reluctant of tastebuds. My classes are very conversational, not a lecture. Thirty people (all women tonight) engaged in a night filled with tasty bites, giggles and chatter. Maybe more than anything, we giggled tonight. And ate pie.
It's rare for me to get through a class without questions like, "But how many calories are in this?" Or, "Does this have carbs? How much sodium?" Tonight was different. Different is good.
Before leaving for my class, I told my favorite fella I would put money on someone asking about calories during the first recipe shown in class. Because, you know, less calories equals healthy. I struggle with this, because calorie counting led me away from health. There's so much more to be considered. Regardless, I lost that bet. No on asked about calories during the first recipe. The second recipe came and went, still no calorie questions. The third recipe and then the fourth…and still no questions about calories or serving size.
Instead, I answered questions about why I prefer coconut sugar instead of refined white sugar. Questions about what bean-to-bar means in the chocolate world and which aisle at the grocery store to wander down when looking for maca powder. Questions about what is in a Silpat mat and where to buy local eggs.
While my limited experience is nowhere near a scientific study, I finished my class tonight thinking there is a shift happening. Many are realizing that healthy is personal to each of us. My version is different than yours. For some of us, maybe calorie counting or carb counting helps us on that path. For some of us, moderation is the key. Tonight I got a glimpse of that. A couple of hours spent with folks doing their best to eat their version of healthy, cook and bake a version of traditional foods that are maybe just a bit different, but every bit as delicious; seeing this fuels my soul. Moms learning to cook gluten-free for their Celiac kiddos, a grandma looking for a way to celebrate the holidays with her grandson, two young gals searching for Vegan dessert options, a sweet lady who can't eat dairy, another with a laundry list of food allergies, a family cooking their first Thanksgiving with a list of food intolerances. All different in their version of healthy, all together for an evening where calories weren't the top item on the "what's healthy" list.
It was refreshing. I'm grateful to be part of their journey. And grateful to see this shift happening.