This post contains affiliate links. See my disclosure for more information.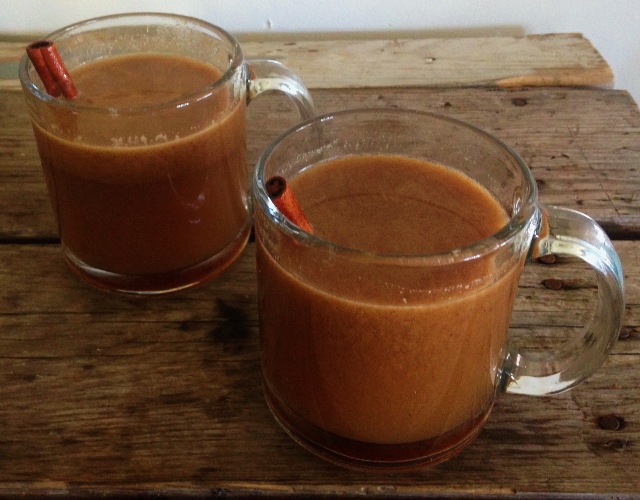 Can you believe it? 2014 is almost over. It's time to ring in the new year, celebrate all that 2014 offered and usher in a new year of possibility. A warm cocktail is the perfect way to do that. How about a Hot Buttered Bourbon? And it makes just enough for two…
Maybe you enjoy being part of a large New Year's Eve celebration. Perhaps you'll find yourself with thousands of people as the ball drops. Me, I'll be snuggled up on the sofa with my favorite fella. Hence the cocktail for two. In my non-blog work, I work in the special event business and will spend the week between Christmas and New Year's getting many events ready for the big night. By the time the night rolls around, we will be ready for a quiet evening at home, in front of the fire with a warm cocktail in hand. This year that cocktail is going to be Hot Buttered Bourbon.
Perhaps you've had hot buttered rum before. This cocktail is similar, except bourbon replaces the rum. Many hot buttered rums are made with hot water. I prefer cider instead, whether mixing with rum or bourbon. The real difference here is that many hot buttered drinks start with a thick blend of butter, sugar and spices that is made beforehand and measured out for each cocktail. Instead of making enough for dozens of cocktails, I wanted to make this just for two.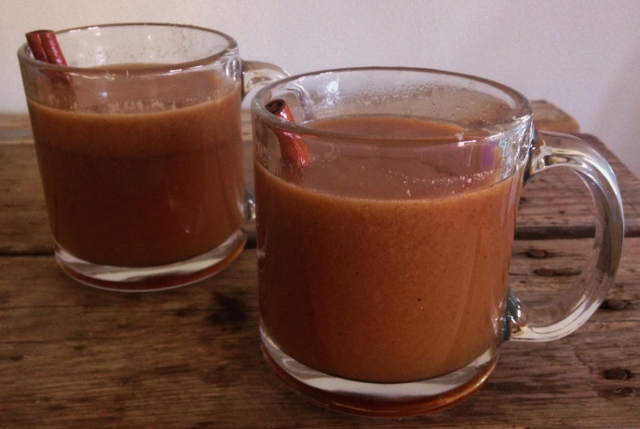 Hot Buttered Bourbon for Two: A Warm Way to Ring in the New Year
Ingredients
12

ounces

apple cider

1/4

cup

maple syrup

2

Tablespoons

butter

, vegan butter sub or coconut oil

1/2

teaspoon

cinnamon

1/2

teaspoon

nutmeg

dash cloves

3

ounces

bourbon

(I like Knob Creek's Smoked Maple in this cocktail)

2

cinnamon sticks

(optional, for garnish)
Instructions
In a small saucepan, combine all ingredients except bourbon.

Cook over medium heat, stirring with a whisk occasionally. Heat until almost to a boil, but not quite.

Split evenly between two glasses. Top each glass with 1 1/2 ounce of bourbon. Gently stir. Garnish with a cinnamon stick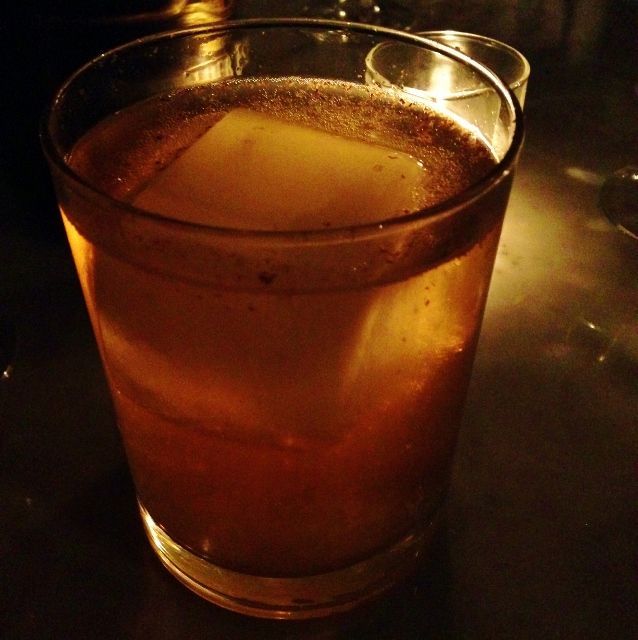 If you are looking for a cocktail with a bit of bubbly, try the Plaza Lights. This cocktail, which includes KC distilled J. Rieger whiskey, apple brandy and ginger liqueur, is topped off with bubbly. On a recent night out I indulged in this cocktail at CaVa, mixed by its creator Caitlin Corcoran. Once the recipe was published, I mixed it at home and served it to Christmas guests. It was beyond well-received and has been added to my collection of bar recipes. If you aren't lucky enough to live where you can get a bottle of J. Rieger whiskey, you could use a nice bourbon instead.
Cheers and best wishes in the new year, sweet friends!