This post contains affiliate links. See my disclosure for more information.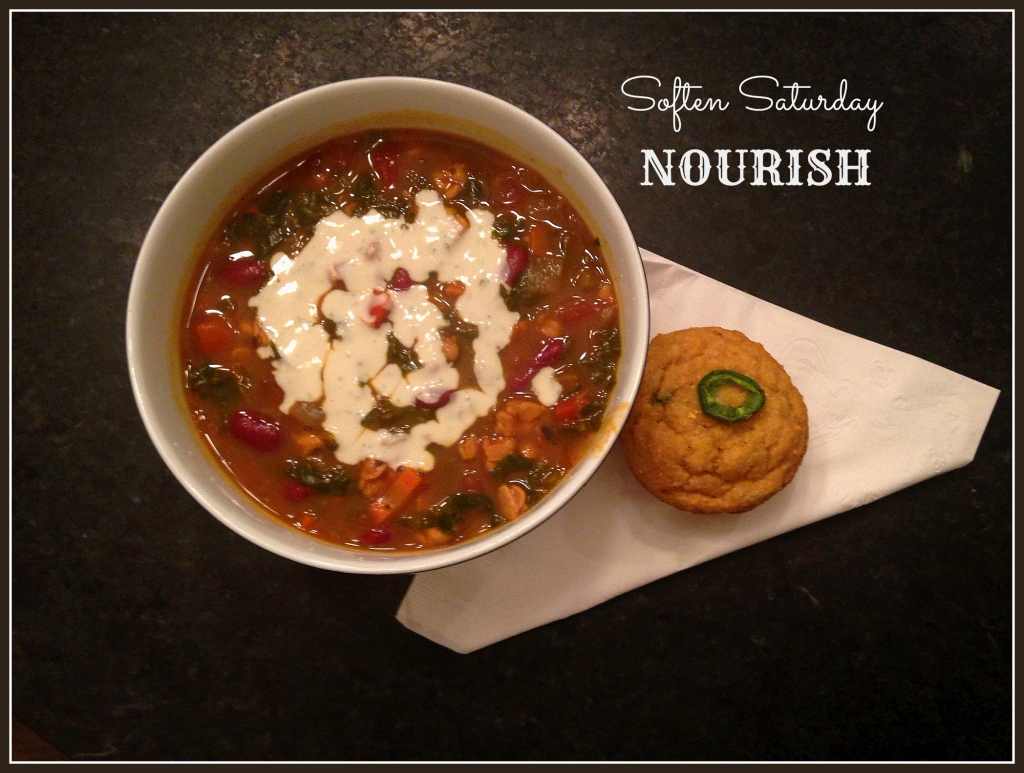 Last week I went to a Friday dinner hosted by two dear friends. Nothing fancy, a pot of chili bubbling on the stove, a sleeve of saltines atop the table. But it was one of the most nourishing meals I've had in a long while.
One of the hostesses mentioned prior to dinner that she needed nourishment, both literally and figuratively. Especially this time of year, perhaps we all do. Nourishment not just for our bellies but for our souls. My favorite place for this to happen is around the table or in the kitchen. Sharing a conversation with friends old and new, laughing to the point of tears, hugging like you mean it.
I want to share an idea with you I plan to implement in the new year. I want to invite you to join me. Gather 'round the table for nourishment with friends and loved ones without pressure. No need to cook a fancy meal, no need to have matching place settings, no judgment if the wine is in a box. Bring something to share, or not. Come in yoga pants or straight from work. Doesn't matter. The point is to share a meal and a laugh, to nourish each other with our presence, to come together around the table.
Join me, won't you? Let's gather our friends around the table for a casual meal filled with laughter and true nourishment.
P.S.–the chili in the photo above is my Pumpkin Kale Chili. The Jalapeno Cornbread Muffins are from a Minimalist Baker recipe.