This post contains affiliate links. See my disclosure for more information.


Brrr! We're having a snow day here. There's really nothing better than a crockpot full of chili on a cold, snowy day!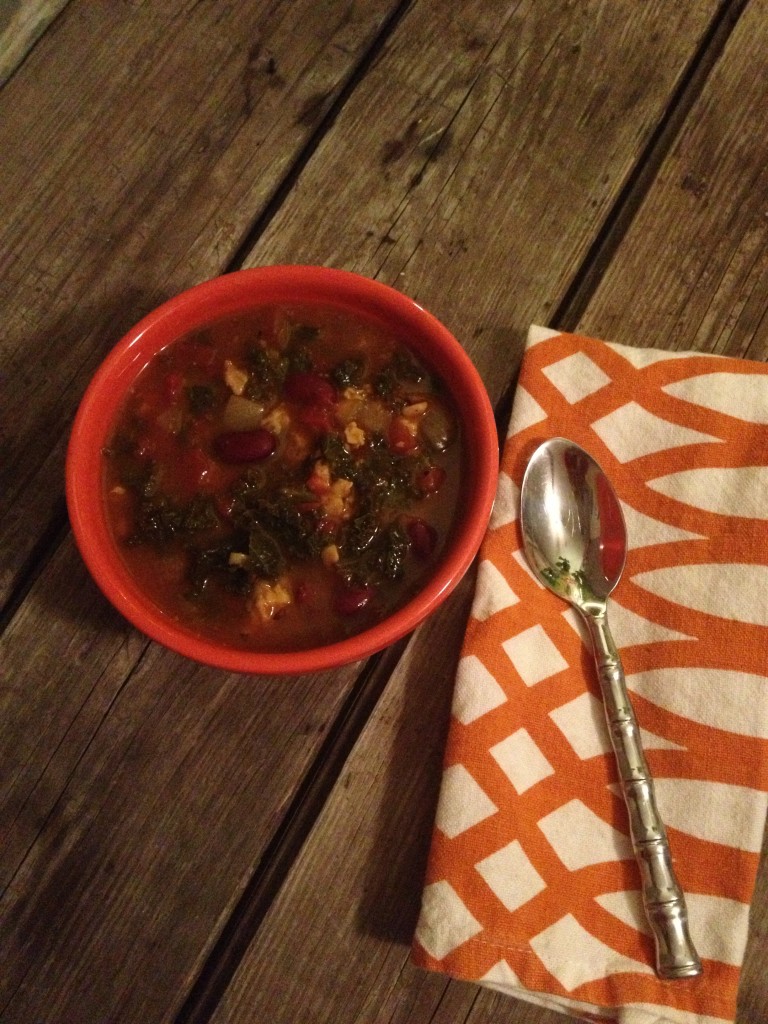 Last month I shared this post with you about my calendar project. I brought a calendar home from my favorite little grocery store in Key West and am re-making each month's featured recipe to fit my dietary style.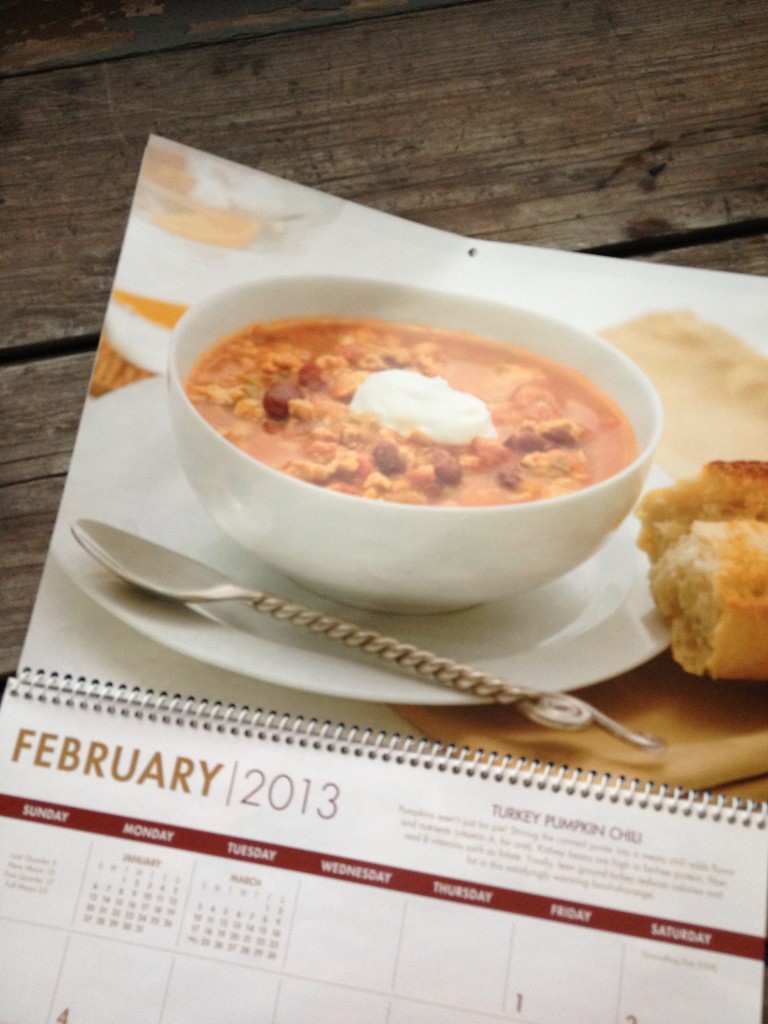 This month the calendar features Turkey Pumpkin Chili.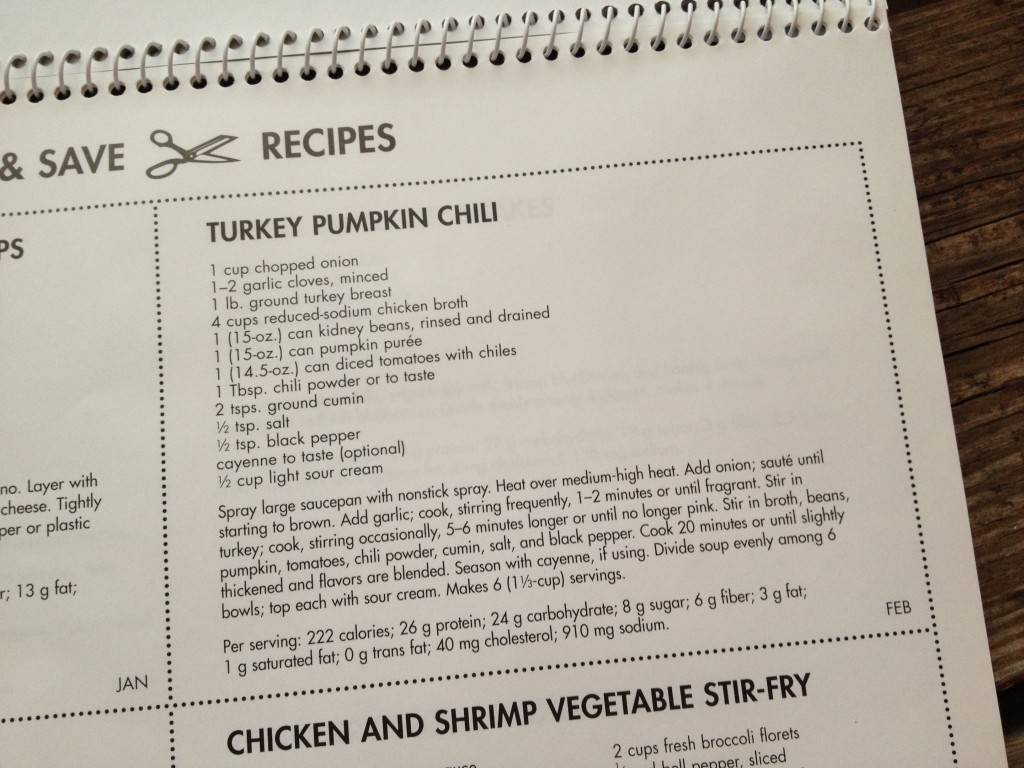 This didn't require a lot of modifications on my part. I really could have just subbed tempeh for the turkey. But that would have been too easy. I've upped the phytonutrient content in addition to subbing out the meat. I knew you were over there googling "chili high in phytronutrients," right? To do that, I added a bunch of kale. If you have picky eaters in your house, you can chop the kale up into teeny tiny pieces or even chop it until it's almost a puree in your food processor. We're big kale fans here, so we just give it a rough chop.
A quick note about the tempeh: beyond making sure it is gluten-free (not all are, some contain barley, read the labels carefully as always), it is a very forgiving protein, super easy to work with. You may choose to grate it on the large side of a box grater so that it is crumbled like ground meat, you can cut it into cubes or break it by hand into pieces. I broke it into pieces by hand in the batch pictured here. I used a variety that contains flax seeds, but any gluten-free variety is fine.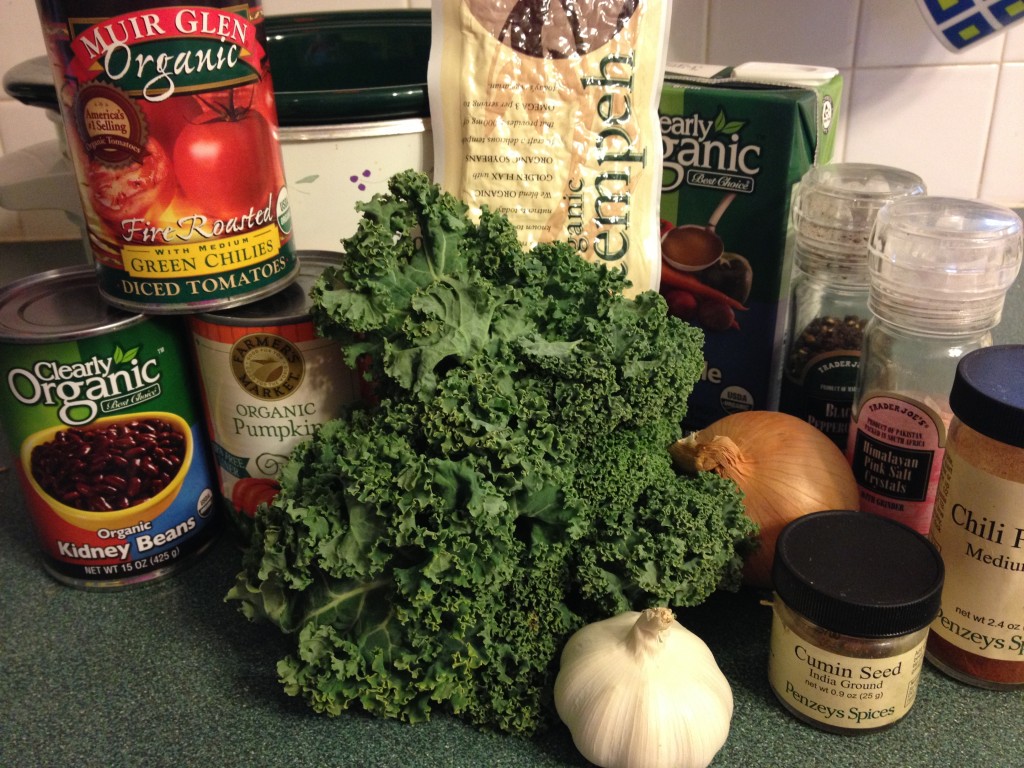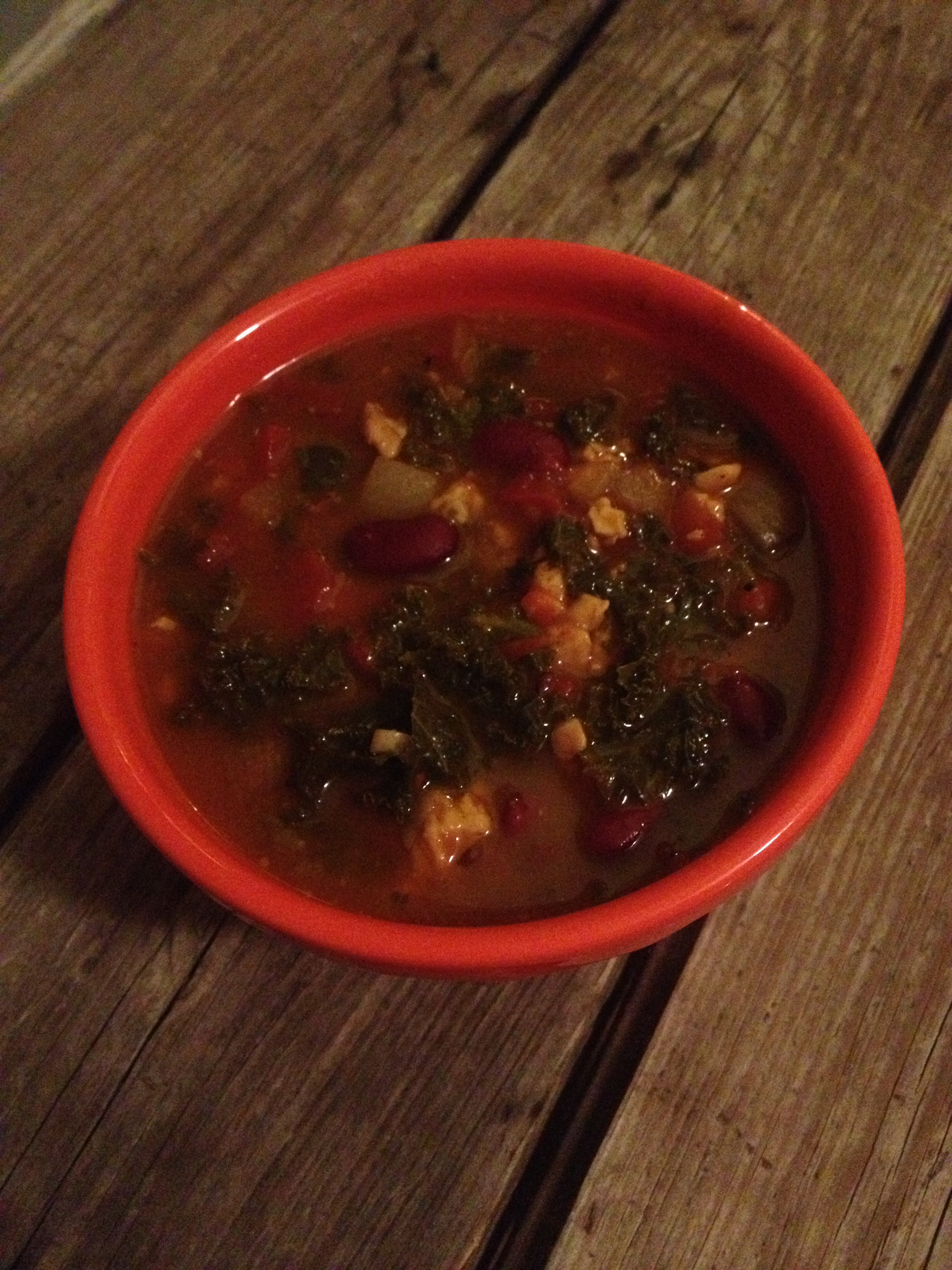 Pumpkin Kale Chili in the Crockpot
Ingredients
1

medium yellow onion

, chopped

3

garlic cloves

, minced

1

package tempeh

, gluten-free

1

bunch

, 6 to 8 stems, kale (remove from stems, chopped to desired size)

4

cups

vegetable broth

, gluten-free

1

(15 oz.) can kidney beans, rinsed and drained

1

(15 oz.) can pumpkin puree

1

(14.5 oz.) can diced tomatoes with chiles

1

T

. chili powder

2

t

. ground cumin

1/2

t

. salt

1/2

t

. black pepper
Instructions
Heat a large sauce pan until droplets of water poured into the pan will sizzle and dash across the pan. Once the pan is that warm, add 2 Tablespoons of water, the chopped onion and garlic. (This is water sauteing.)

Once onions are transparent, add tempeh. Cook, stirring occasionally, to brown the tempeh just a bit. Add kale, cooking until kale has softened a bit.

Add this mixture and all remaining ingredients to crockpot. Cook on low for 7-8 hours or on high for 4-5 hours.