This post contains affiliate links. See my disclosure for more information.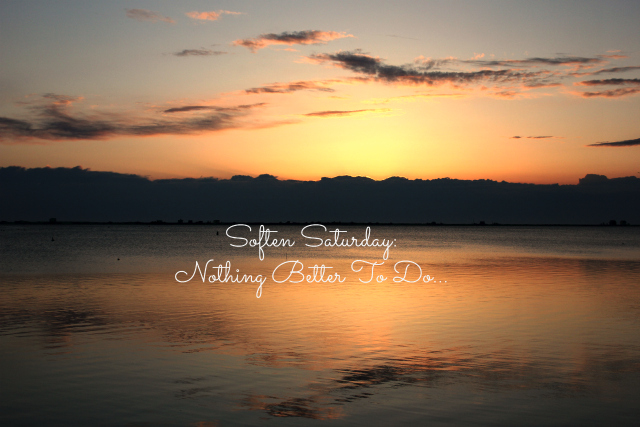 Last Summer, one of my favorite musicians, Jack White, commented during a concert that one of his most popular songs came about because a fellow musician phoned him to ask if he would come over after lunch and help him finish a song. He said, "Sure, I've got nothing better to do."
He continued telling the audience of other examples of this "nothing better to do" phrase, including a tale of Johnny Depp driving a friend to an audition because he had nothing better to do. The friend didn't land the role, Johnny Depp did. Tales of wonderful success or of unexpected joy found when one has nothing scheduled, nothing better to do.
I've since thought a lot about this and am working hard to leave "nothing better to do" time in my schedule. Will you join me? Or maybe you already have "nothing better to do" time. Have you ever had a wonderful happenstance when you had nothing better to do? I want to hear about it, I so enjoy hearing these things! Leave a comment below. 🙂