This post contains affiliate links. See my disclosure for more information.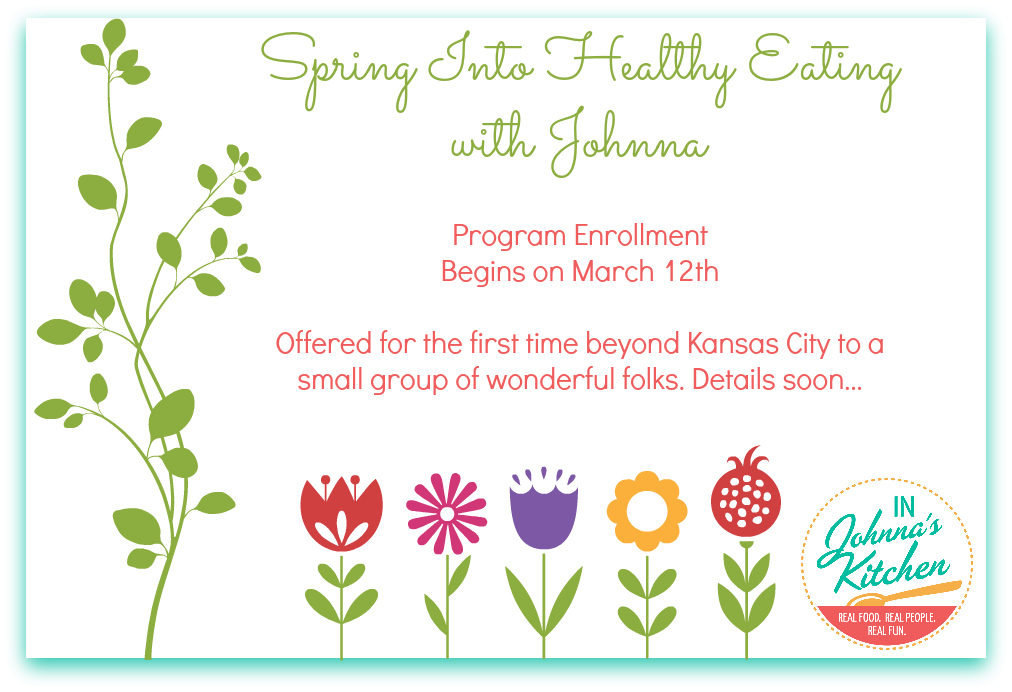 Friends, I've got big news to share later this week but wanted you to be the first to know…
For the first time ever, I'm offering my 21-day Spring Into Healthy Eating program to my friends around the globe. This program has only been offered in the Kansas City area, only available to those who could meet with me in person. I've spent a lot of time readying the program for all of you, regardless of where you live.
I'll share more in the upcoming days with program registration opening on Thursday, March 12th. The program is only open to a small group of folks ready to learn lots about healthy eating in a relatively short time. If you are ready for an intensive program that will help you make lasting changes in how you eat, keep your eyes open for more information soon.
The excitement, y'all! I can barely contain it. This program has helped create BIG changes for the folks who have done it in the past. I'm excited to help you make big changes, too. Changes that taste great. (If it comes from my kitchen, you know it's going to taste great…)
More soon. Get excited with me in the meantime, okay? 😉