This post contains affiliate links. See my disclosure for more information.


If you've visited the Gulf Shores or Destin area on vacation, odds are you have had a meal and a cocktail or two at LuLu's. Now you can cook the same delicious Gulf Coast goodness at home, thanks to LuLu's Kitchen, a Taste of The Gulf Coast Good Life.
You may remember I visited LuLu's last May and had an incredible gluten-free meal. How they handle food intolerances and allergies is exemplary. Long a fan of LuLu's, reaching way back to the original little location on Week's Bay, I never miss an opportunity to sit beside the water, watch the boats pass by, enjoy a boat drink and a meal while grooving to live music. I was thrilled when the good folks at LuLu's reached out to ask if I would like to share the news about the new cookbook with you AND give a copy away to one lucky reader! (Giveaway at the bottom, stick with me…, Giveaway now closed.)
I'm so enamored with this cookbook and know you will be, too. While it is not a gluten-free cookbook, so many of the recipes are either naturally gluten-free or easily modified. It's often as easy as switching out gluten-free flour or a gluten-free bun. The focus in this cookbook is on fresh food, simple ingredients combined in a loving way to create a dish that will take you right down to the Gulf Coast.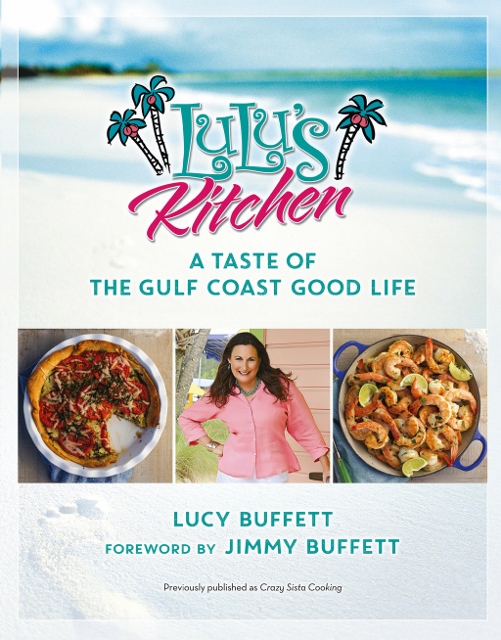 Beyond the recipes, this book is a fun read. I spent an afternoon just soaking it all in: tips on prepping food, embracing life, having a good time cooking and gathering around the table with friends. The chapter with dinner party menus is going to be put to good use in my kitchen. I'm great at rounding up a main dish here, a side dish there, but pulling it all together can be tricky. This cookbook fixes that, with menus for everything from holidays to simple picnics.
I can't believe I've written this far and not mentioned the cocktail recipes. Holy smokes, y'all. The chapter on cocktails alone is reason to own this cookbook. I counted eight margarita recipes and have every intention of working my way through each of them soon. And speaking of cocktail recipes, here's LuLu's Rum Punch recipe for you!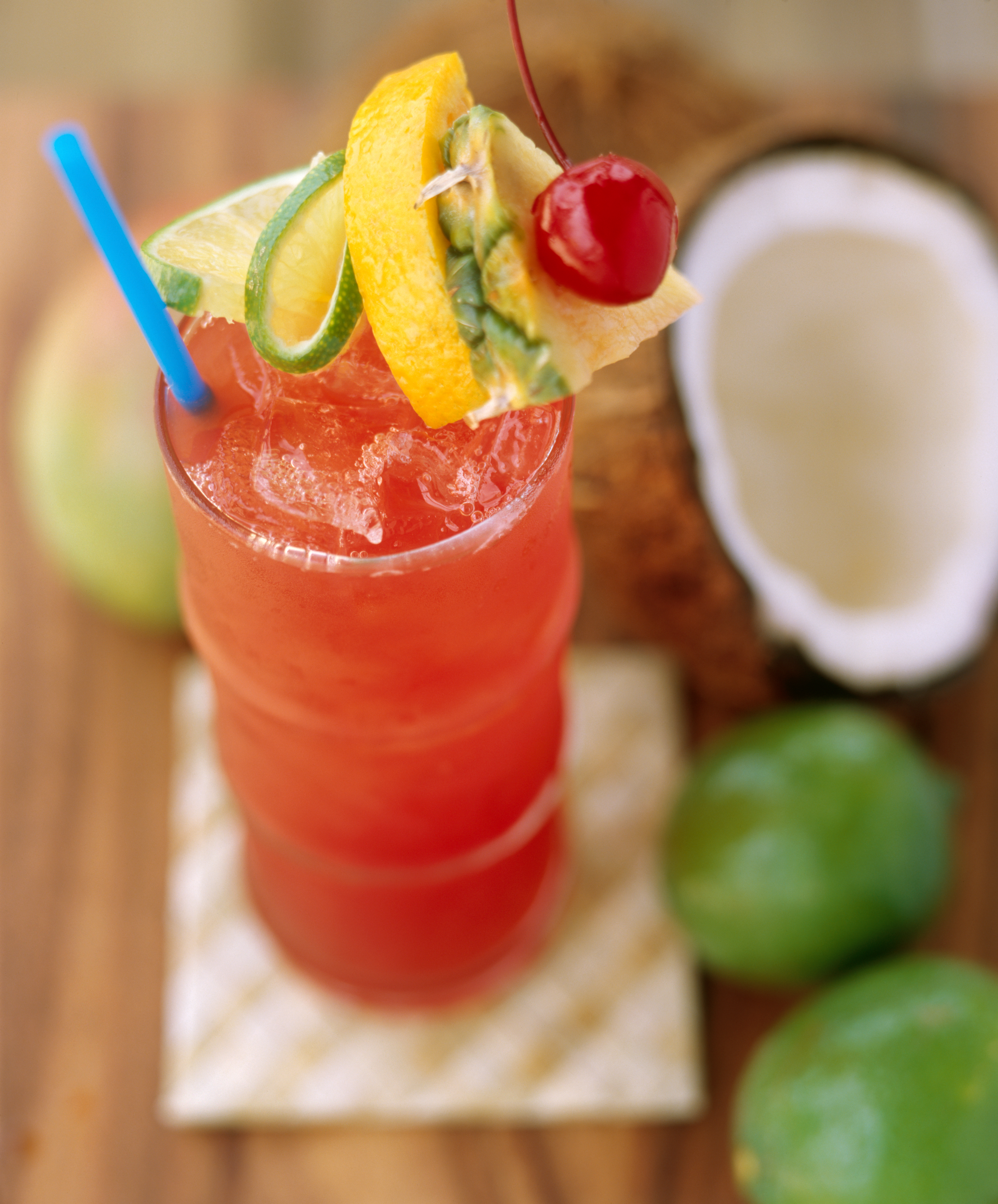 Lulu's Rum Punch
Ingredients
Makes: 1 drink

1

ounce

Captain Morgan ® Original spiced rum

½

ounce

Myer's ® dark rum

½

ounce

coconut rum

2

ounces

sour mix

1

ounce

pineapple juice

1

ounce

cranberry juice

Splash of grenadine

, optional

Cherry and fresh tropical fruit to garnish
Instructions
Fill a tall glass with ice.

Add spiced rum, dark rum, coconut rum and sour mix to glass.

Add equal portions of pineapple and cranberry juice.

Add a splash of grenadine if you like it a little sweeter.

Stir well.

Garnish with a cherry and fresh tropical fruit, such as orange, lemon or lime slices, or pineapple wedge.
Recipe Notes
Excerpted from LuLu's Kitchen: A Taste of The Gulf Coast Good Life (Grand Central Life & Style; April 2016) by Lucy Buffett
Photo by Sara Essex
A few words on the fabulous author: Lucy Buffett, sister of Jimmy Buffett, is a restaurateur of the award winning, fun-loving LuLu's which serves more than one million guests a year at two locations, one in Gulf Shores, Alabama and the other in Destin, Florida. Lucy has also been recognized for her tireless work on behalf of sustainability and the environment. However, the greatest passion of this self-proclaimed gypsy rebel and reluctant entrepreneur is cooking good food for the people she loves. LuLu's Kitchen: A Taste of the Gulf Coast Good Life (formerly Crazy Sista Cooking) is her first cookbook and is full of recipes and stories that made her restaurant the famous destination it is today. You can find more information on Lucy at www.LucyBuffett.com and you can follow her on Facebook and Twitter.
UPDATE: GIVEAWAY is over. Winner Suzi F. has been contacted! And now, how about a GIVEAWAY?!? The folks at LuLu's have graciously provided a copy of LuLu's Kitchen: A Taste of the Gulf Coast Good Life for one lucky reader. Simply enter below and make sure you've used an email address where I can contact you if you win. Giveaway ends on May 14th, 2016. Winner will have 48 hours to respond to notification of winning; if no response, I'll choose another winner. Good luck!
a Rafflecopter giveaway

Disclosure: I was provided with a complimentary copy of the cookbook featured in this post, as well as one copy for a reader to win in the giveaway. No additional compensation was received. As always, the opinions in this post are mine. I am super picky about promoting products and rarely do; this cookbook is a worthy exception. My full disclosure policy is available here.