This post contains affiliate links. See my disclosure for more information.


Today I'm kicking off a new occasional series of Gluten Free Tips, starting with an issue I have seen several times recently: when modifying a regular (gluten-full) bread recipe fails.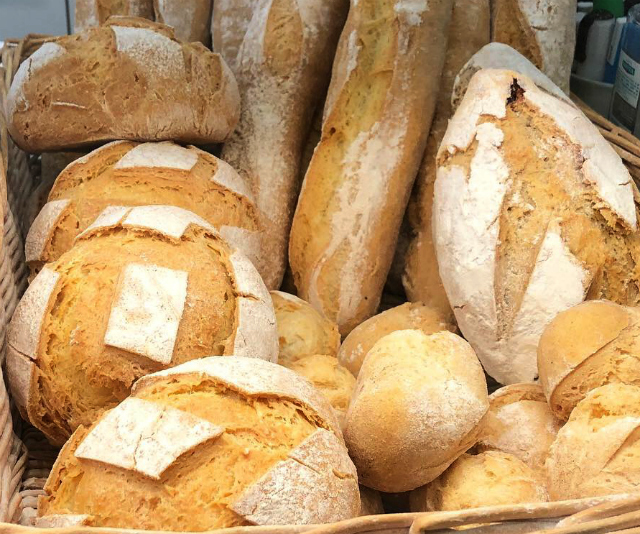 Here's the scenario: you've got a family recipe for dinner rolls or you've clipped a recipe for cinnamon rolls from a magazine or you saw an alluring video for a baguette on Facebook. You try it using a gluten-free flour blend that promises it is a cup-for-cup replacement for "regular" flour. The recipe fails miserably.
Here's the solution: Use a recipe that was developed specifically to be gluten-free. There are fantastic recipe developers who create reliable recipes with outstanding results. Yes, it may require you to keep a few more flours than one cup-for-cup blend in the cupboard. But you'll get great results instead of something that more closely resembles a brick than bread.
Considerations: You'll notice my examples of this reference yeasted breads. I find yeasted breads to be among the trickiest to make gluten-free when using a cup-for-cup blend. They are NOT tricky if you follow a solid recipe from someone who is savvy with making breads free of gluten. I've seen tips about proofing yeast differently, above changing oven temperature, on and on. But the tip I rarely see is to simply use a recipe that was developed to be gluten-free. Give that a go first!
Recommendations: For gluten-free bread recipes I can count on, I always start with Gluten Free Easily's Bread Recipe Roundups. Many recipes in one spot; there is one for rolls, one for loaves, one for bread machines. For cinnamon rolls, I've created a roundup for 15 tried-and-true gluten-free recipes.