This post contains affiliate links. See my disclosure for more information.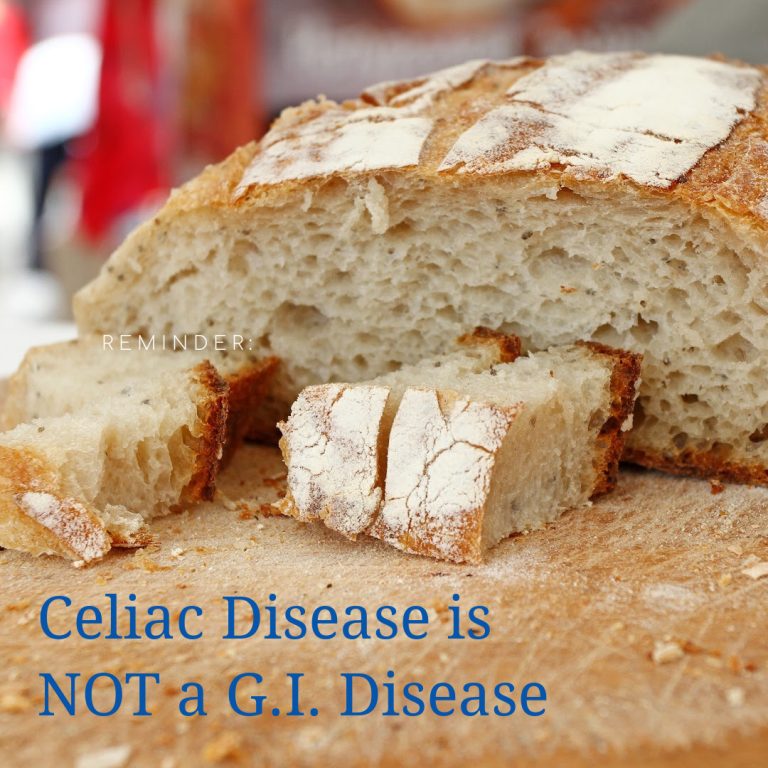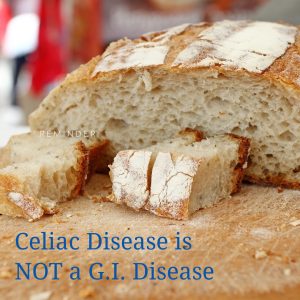 Celiac Disease is Not a G.I. Disease.
Erin from Gluten Free Fun and Gluten-Free Globetrotter and Andrea from Baltimore Gluten Free are hosting a Live Q&A with The Celiac Project film director Michael Frolichstein on May 26th. As part of this event, everyone could watch a free screening of the Celiac Project documentary. While many things stood out, something Dr. Alessio Fasano really caught my attention:
"Celiac Disease is not a G.I. Disease. It is a systemic disease."
A few years back, a laboratory ran a commercial for celiac testing. It included a cartoon of a contorted, painful, wincing character and mentioned chronic stomach issues including bloating, gas, stomach pain could maybe be celiac disease. But here is the thing: not all people with celiac disease present with gastrointestinal symptoms. Migraines can be a symptom. Infertility and frequent miscarriages can be a symptom. Anemia, anxiety, dental issues, joint pain, neuropathy, canker sores, frequent broken bones… This is just the tip of the iceberg of the over 250 symptoms of celiac disease.
If you are having unexplained, long-term illness, please take a look at the symptom list. Take it with you to your doctor, even if your doctor has dismissed you in the past because you don't look like someone with celiac disease or you don't have G.I. issues. This is especially important if you have a first-degree relative with celiac disease.