This post contains affiliate links. See my disclosure for more information.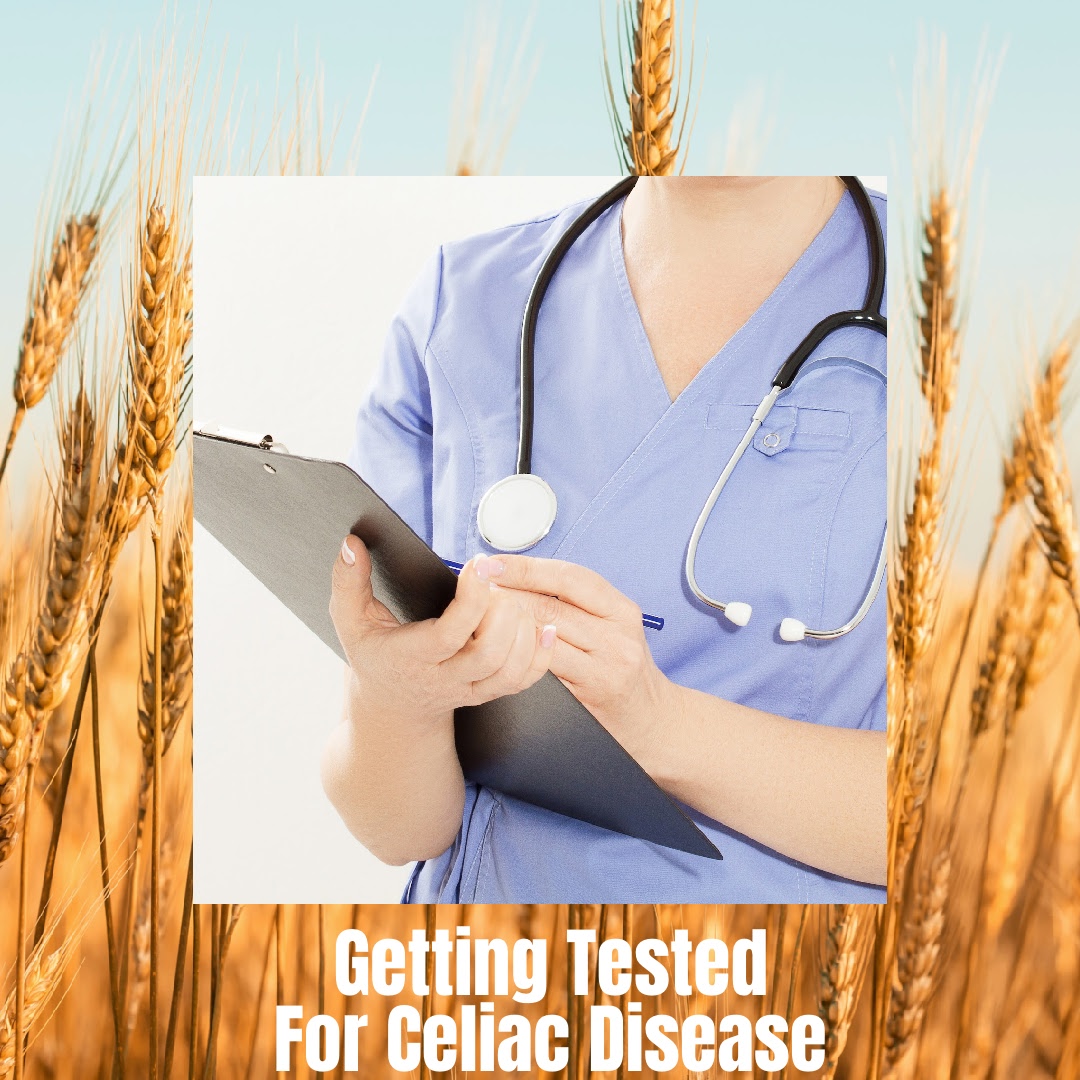 Getting Tested for Celiac Disease is a question I'm asked about often. In today's mini post for Celiac Disease Awareness Month, I'm going to share a quick rundown of the testing protocol and why it's important to keep eating gluten until after you get tested.
So you think you might have Celiac Disease. You've read this list and this list sharing the multitude of symptoms, hundreds of them. You've thought about eliminating gluten from your diet to see if it helps. Stop. Right. There.
It's important to continue consuming gluten before you get tested. Please, do not eliminate gluten from your diet until after you have been tested and spoken to your medical care team. Test results are not accurate unless you are eating gluten.
If you have reason to believe gluten is causing problems, you should get tested first via a Celiac Blood Panel. Any doctor can order this blood test. It is NOT a test from an ancestry site. It is not a genetic test (up to 30% of Americans have one of the genes linked to Celiac disease but only 1% have Celiac disease.) It is important to have this test done by a member of your medical care team so you can pursue additional treatment and testing if necessary.
When your blood test indicates Celiac disease, your doctor should send you for a biopsy to confirm.
Read more HERE about getting tested for Celiac disease. But please, don't eliminate gluten before getting tested.