This post contains affiliate links. See my disclosure for more information.


It's Celiac Disease Awareness Month and I'm sharing a mini post each day. Today's topic: Celiac disease and shared fryers. I was thinking about this topic a lot today, as many are enjoying Mexican food for Cinco de Mayo. Chips and salsa should be easy enough to enjoy at a restaurant, but it's not that simple if you must avoid gluten.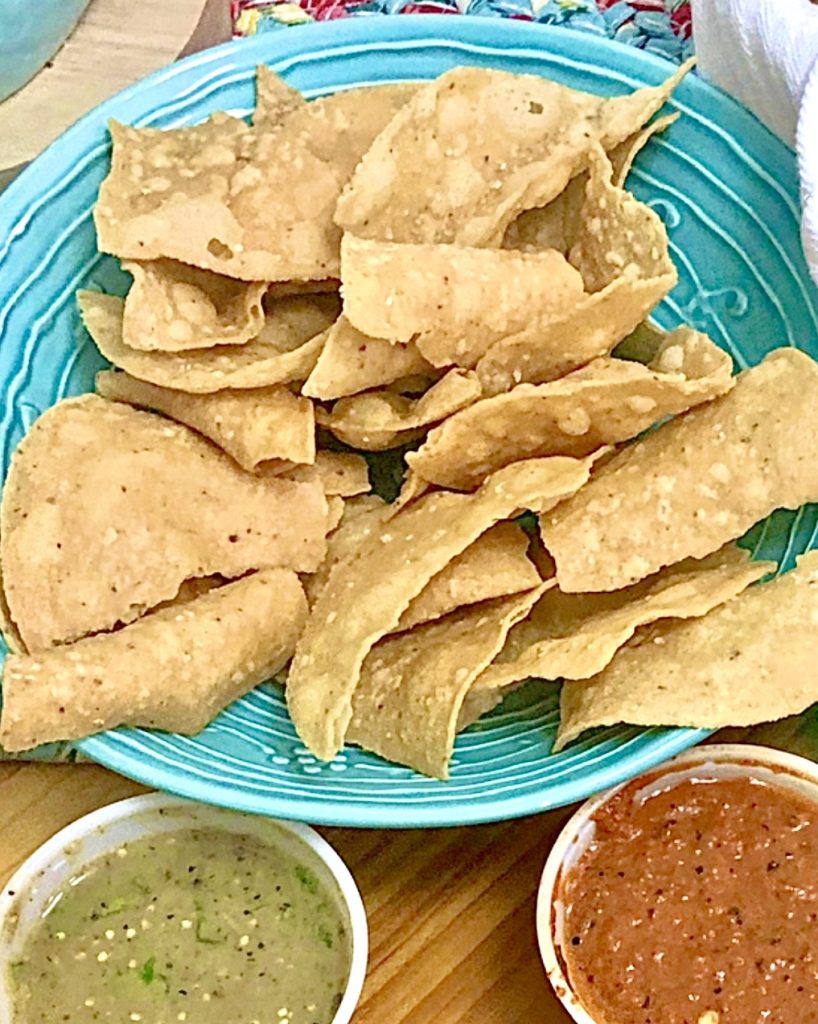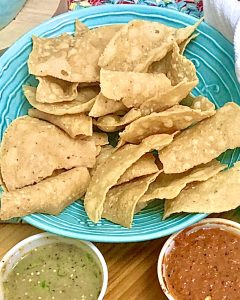 What the heck is a shared fryer anyway? This term is used to describe a deep fryer, usually in a restaurant, that is used to fry foods that are both naturally gluten-free, like some French fries, and foods that contain gluten, like onion rings, chicken strips, anything breaded.
I have seen many restaurants label fried foods on their menu as gluten-free. And nearly every time I've asked in those restaurants, I've found out they also fry foods with gluten in the same fryer.
If you have celiac disease or do not eat gluten by medical necessity, eating foods cooked in a shared fryer is not for you. Below is an example of French fries I ordered from a menu where they were labeled gluten-free. They were fried in a shared fryer and delivered to my table with little bits of fried batter in the basket.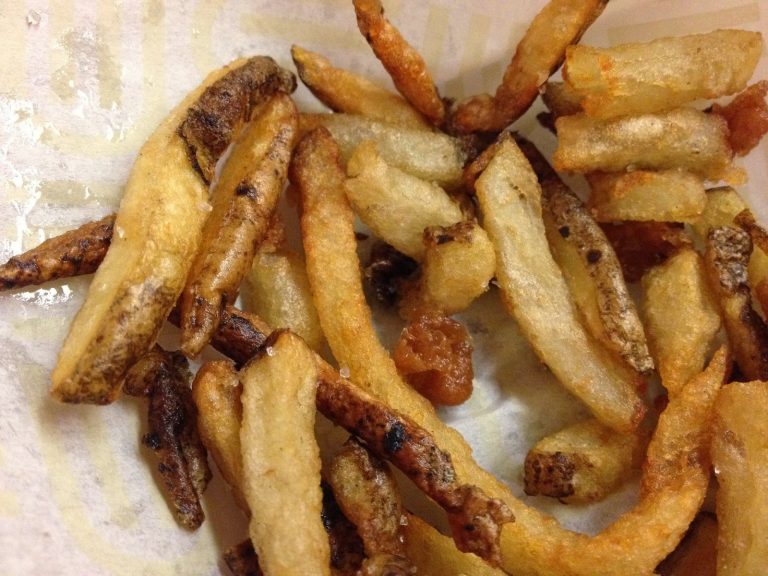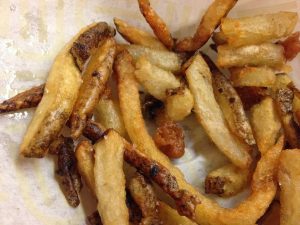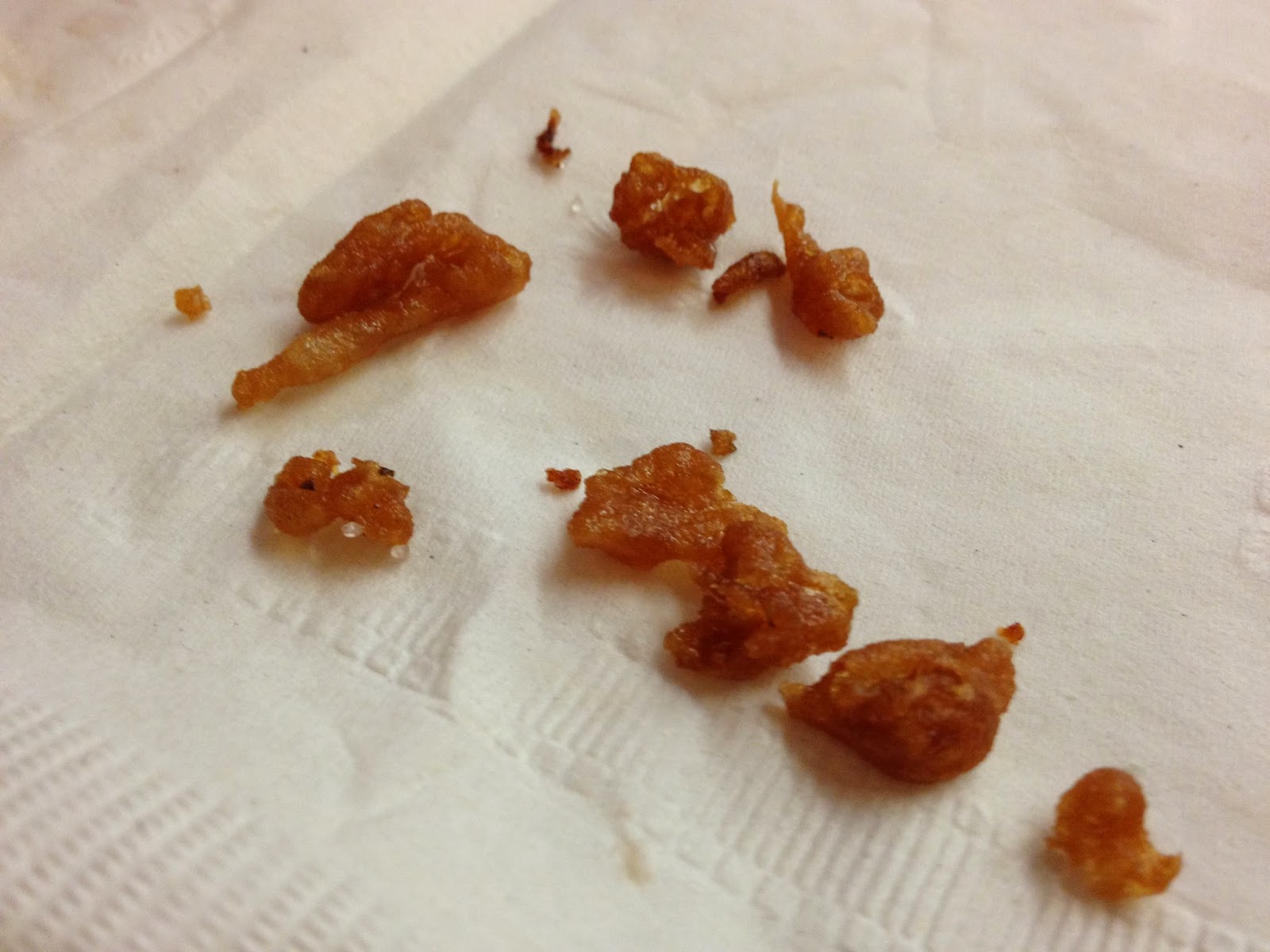 While the gluten is very visible above, it isn't always and doesn't take visible amounts of gluten to make us sick. Here is the most extensive study on shared fryers I have seen. Please remember that not all cross contact is visible and not all of us have noticeable reactions to gluten, but can still be damaging our health.
While I know it is disappointing to not be able to grab French fries or chips when dining out, shared fryers are simply too risky.