This post contains affiliate links. See my disclosure for more information.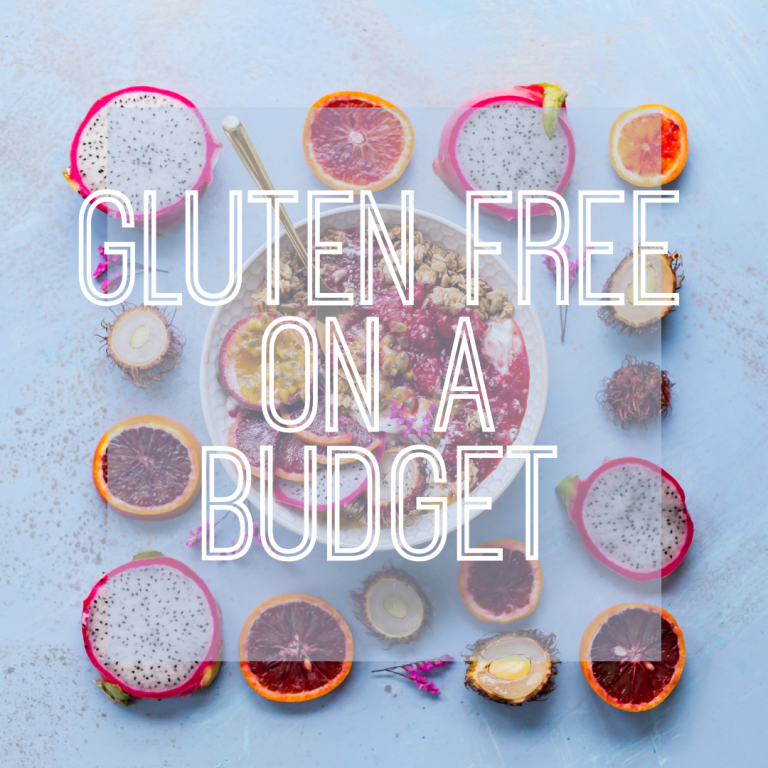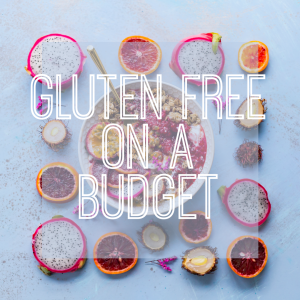 Eating Gluten Free on a Budget… This subject is one of the most talked about, especially among those newly diagnosed with Celiac disease or a medically necessary gluten-free diet. In today's mini post for Celiac Awareness Month, I'm sharing Five Tips for Eating Gluten Free on a Budget.
Eat mostly naturally gluten-free foods. Instead of relying on expensive gluten-free products, turn to foods that are already gluten-free. When I see the question, "Where is the gluten-free section in this store?," I always suggest that nearly the entire first aisle of the grocery store is gluten-free. That would be the produce section. When fresh produce isn't in the budget, I turn to frozen and canned. Fruits, vegetables, cheese, eggs, many meats are all free of gluten naturally and don't carry a heavier price tag because of being a specialty product.
Buy gluten-free specialty products at cost-conscious stores. ALDI and Trader Joe's are two of my favorite places for the few specialty items I do keep in my kitchen. I also put my Amazon Prime membership to work, using the discount on items at Whole Foods for items not available elsewhere.
Check Brand Websites for Coupons. A quick search as I was writing this post turned up a nice coupon for my favorite brand of bread. I'll keep it handy for when I spot a sale and double down on the savings!
Learn to Bake. Might I start by recommending this cookbook? I wrote my cookbook, Gluten-Free Baking for Beginners to be used by someone who is new to all baking, not just gluten-free but it also useful to those who are already skilled bakers. For the cost of two gluten-free cupcakes at a bakery, you can make an entire batch at home. Please keep on supporting your local gluten-free bakeries, but also know you can bake wonderful items right in your very own kitchen to save money.
Branch Out! Don't look for a direct replacement of everything you ate when you could still have gluten. I eat a wider variety of foods than I ever did, but it took getting past looking for direct substitutions of things I used to eat. I have used everything from slices of sweet potatoes, hashbrown patties, zucchini, hollowed cucumbers and bell peppers, lettuce and other leafy greens, all for bread or sandwich buns. I never would have done this when I was eating gluten. I've learned to love inexpensive corn tortillas in places where I used flour tortillas in the past. Mostly I've just tried to be open minded about trying new things and have found that I'm actually eating more things now, not less.
What are your cost saving tips for eating a gluten-free diet? I'd love to hear from you, drop a comment below!