This post contains affiliate links. See my disclosure for more information.


Gluten-Free Certification, Do You Recognize The Symbols?
When it comes to gluten-free certification, do you recognize the symbols? Or do you find it confusing when symbols like these are used that are NOT certification symbols?
The symbols above are from a Bob's Red Mill product and a box of Cheerios. Neither are certified gluten free.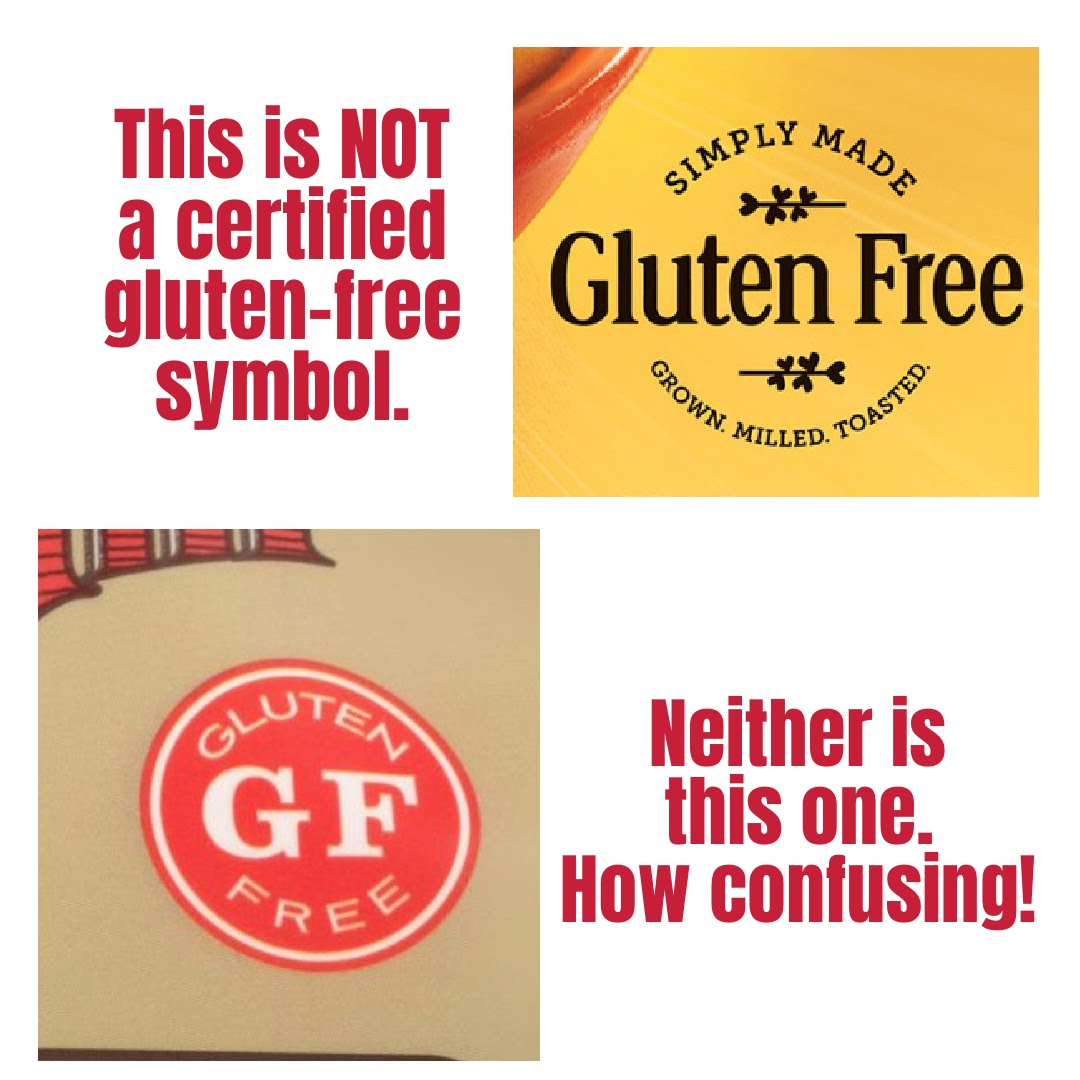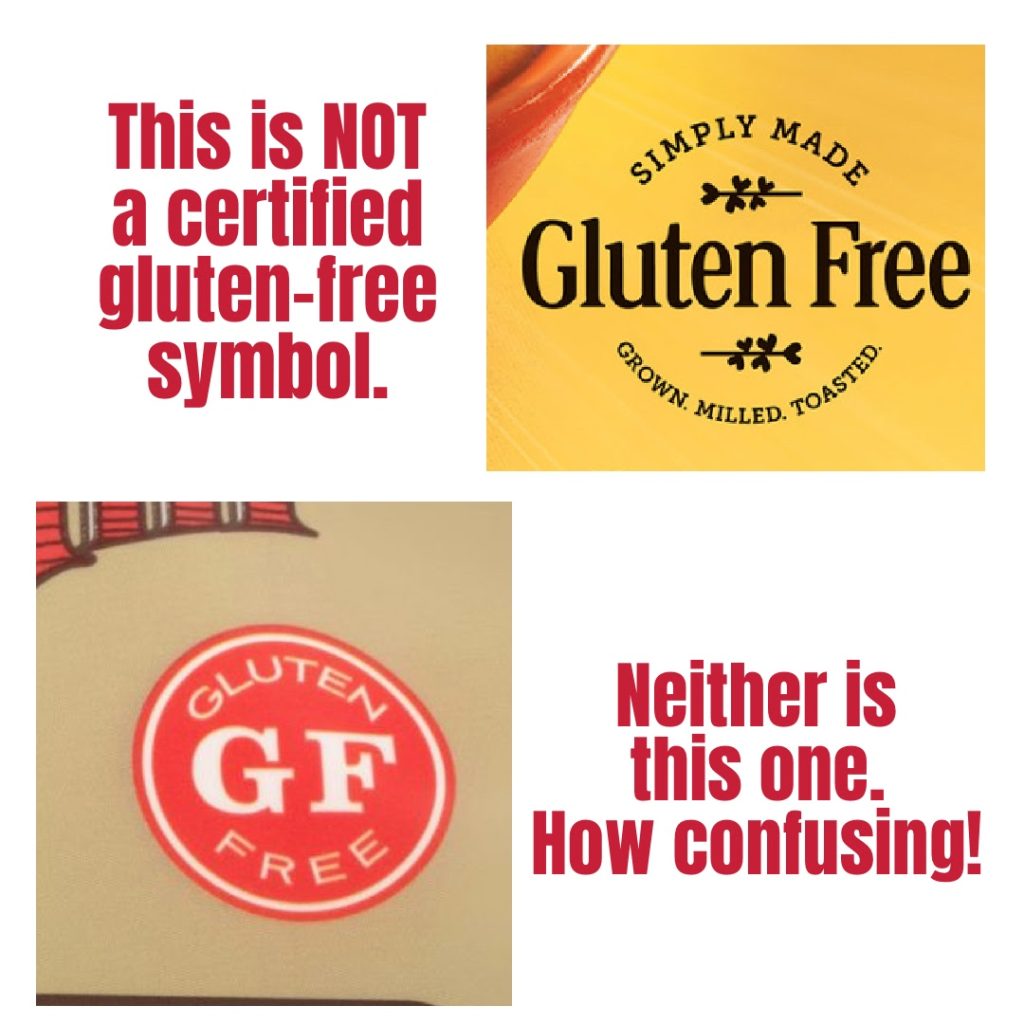 The symbols below are some of the symbols that are placed on products that are certified gluten-free. When in doubt, you can always Google the website or the name on a symbol to find out more about the certification agency.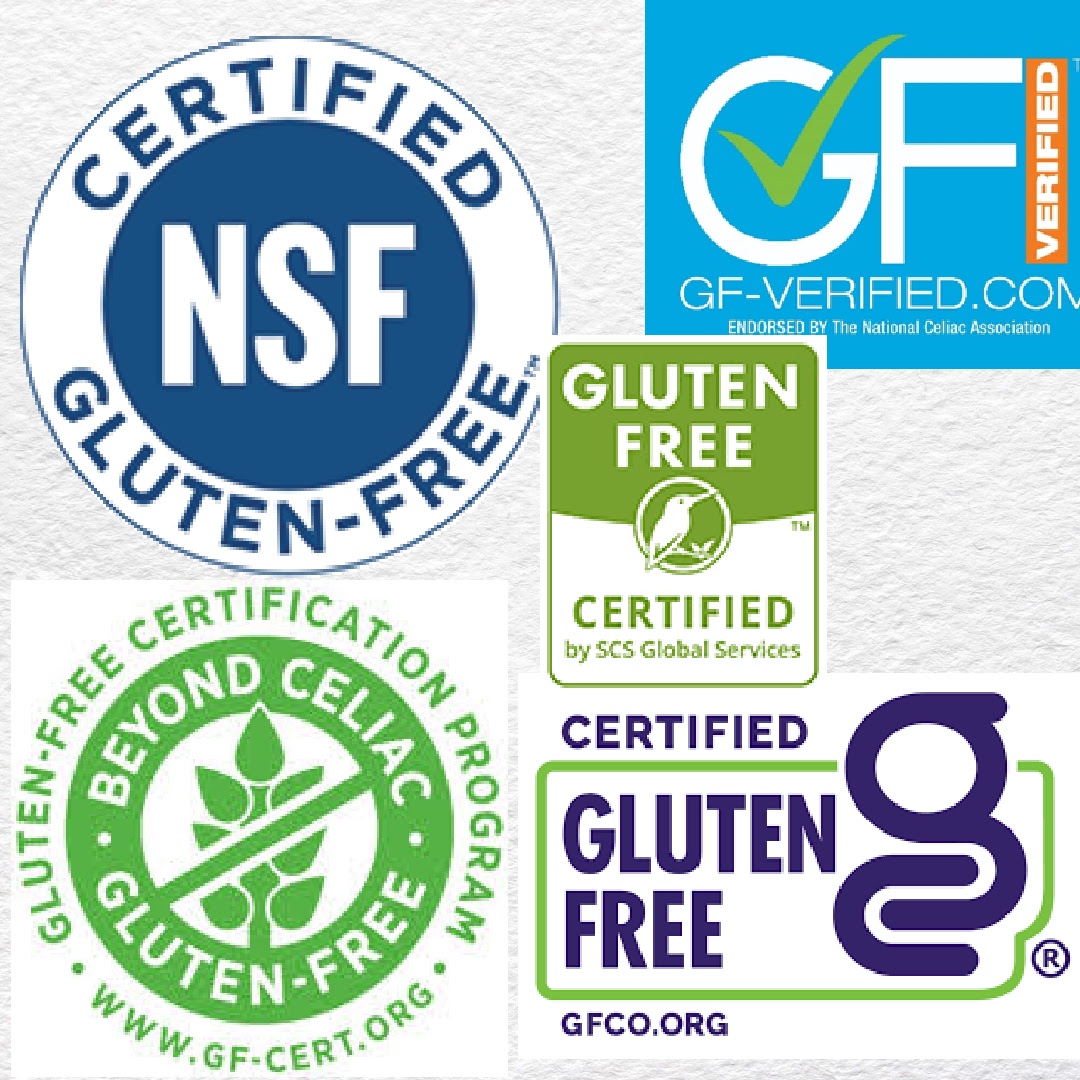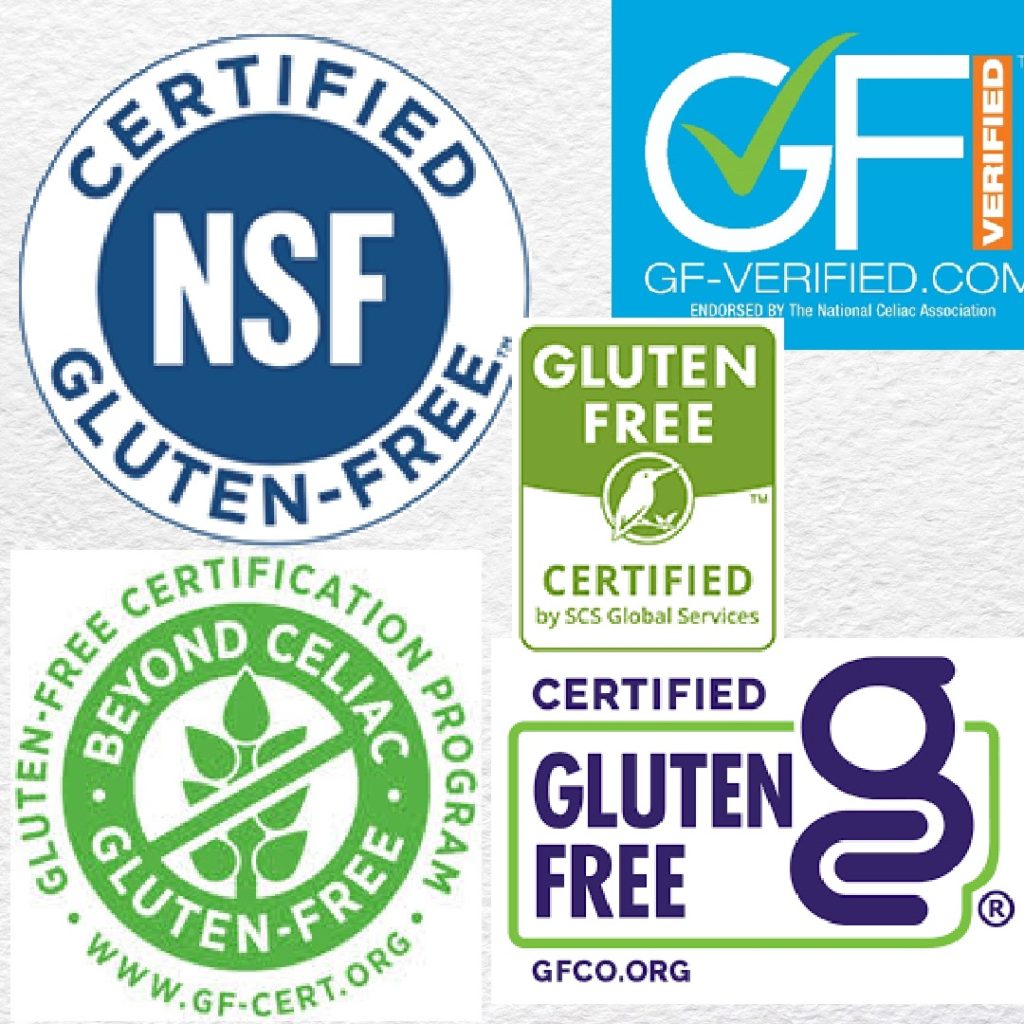 Wondering what gluten-free certification means? Depending on the certifying agency, it means that the product has tested to below 10 parts per million gluten or below 5 parts per million gluten. In the U.S., the FDA says foods labeled gluten-free have to be below 20 parts per million gluten. Certification is a step beyond what is required. It is a much more entailed process, varying by certifying agencies. You'll find links below if you'd like to learn more.
Here are some good starting points on learning more about gluten-free certification:
GFJules has this article on with information on labels, certification symbols and more.
A good read from MI Gluten Free Gal about her visit to the NSF Certification laboratory and more information on third party certification.
An article from NSF, explaining their certification process.