This post contains affiliate links. See my disclosure for more information.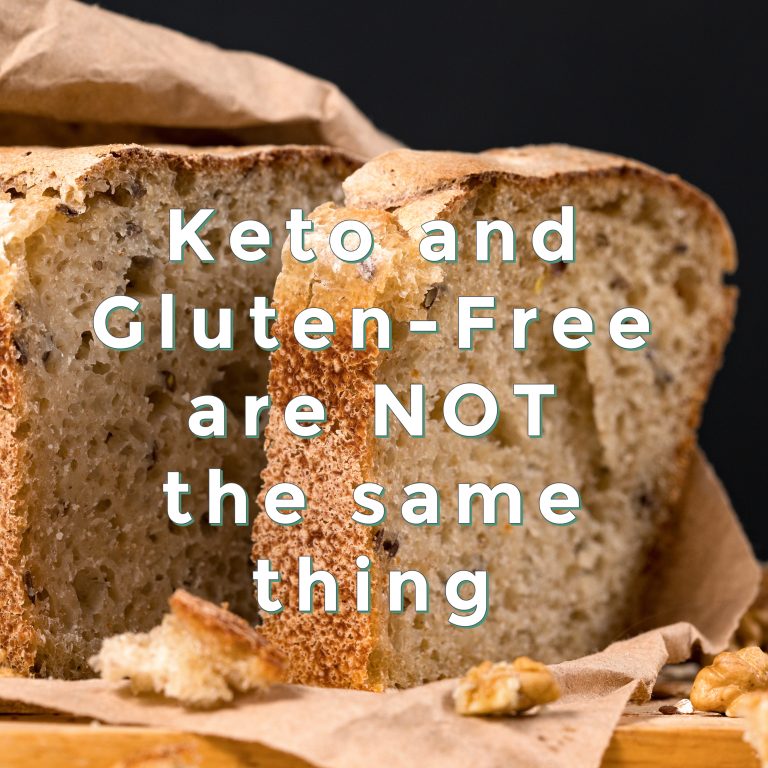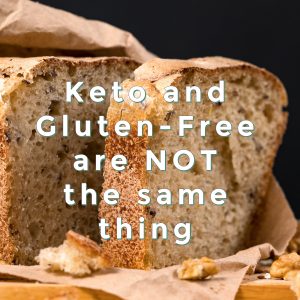 For Celiac Awareness Month, I'm writing a mini post each day related to Celiac Disease. Today's topic: Keto and Gluten-Free Are NOT The Same Thing.
When the Keto diet first became trendy, there was a lot of crossover. Many who were already gluten-free started following the Keto diet guidelines. While there are recipes and products that are both Keto and gluten-free, Keto is not synonymous with gluten-free.
I'm not writing about whether the Keto diet is good or bad, but I do want you to be aware that products labeled Keto are not necessarily gluten-free. Keto bakeries may offer gluten-free products but the entire bakery may not be gluten-free. Because some eating the Keto diet are not doing so for a strict medically necessary reason, you can't expect all Keto bakeries to follow the same guidelines and precautions with cross contact that is necessary for someone who has to avoid all gluten.
Please, read labels carefully always. Ask all of the questions at bakeries and restaurants. Keto and Gluten-Free are not the same thing.
(If you'd like to check out a few products that fit in this category, click here, here, here, here and here.)