This post contains affiliate links. See my disclosure for more information.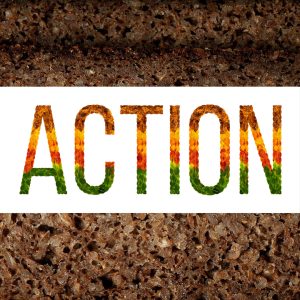 Today's mini post for Celiac Awareness Month is a request for you to take action. Gluten-Free Watchdog has a post with all of the information. Here's a quick read with my take on this, but please do read the entire post Gluten-Free Watchdog post.
Here's the scoop: The FDA has shared draft guidance that indicates the FDA will NOT consider a petition asking them to establish regulatory requirements for gluten-containing grains under FALCPA.
What this means: It means the FDA will not consider adding gluten-containing grains to the list of ingredients that have to be clearly labeled. The FDA implies in a footnote that consumers with celiac disease are already protected under FDA's gluten-free labeling rule. This simply is not true, we need better protections and better labeling standards related to gluten-containing grains.
What you can do: Leave a comment HERE. Comments close August 17th, but you should do this right now. Takes just a few minutes!
Here's my comment to the FDA, in case you need an idea of what to say:
Dear FDA,
This comment concerns FDA Docket Number FDA-2021-N-0553-0005, FDA draft
guidance: Evaluating the Public Health Importance of Food Allergens Other Than the
Major Food Allergens Listed in the Federal Food, Drug, and Cosmetic Act: Guidance for
FDA Staff and Stakeholders.
The draft guidance, stating the FDA will not consider a petition asking the FDA to establish regulatory requirements for gluten-containing grains under FALCPA standards eliminates the petition rights of millions of American consumers with celiac disease and other gluten-related medical challenges. We are not adequately protected by the FDA's gluten-free labeling rule (20 CFR. § 101.91). I support the comments submitted by Gluten Free Watchdog.
______
You can read all of the details about this in the informative post from Gluten-Free Watchdog.